Where does the Westside Start?
Many real estate agents agree that the Westside Cities neighborhoods start west of West Hollywood, South of the Santa Monica Mountains, and North of the Los Angeles International Airport (LAX).
Westside cities Neighborhoods
The Los Angeles Westside is comprised of the incorporated cities of Beverly Hills, Culver City, and Santa Monica, plus additional communities/districts.
The area is home to some of the most affluent neighborhoods of Los Angeles. Most real estate agents agree that the Westside Cities includes: Beverly Hills, Bel Air, Santa Monica, Pacific Palisades, Brentwood, Century City, Culver City, Venice, Marina Del Rey, Palms, Playa Vista, Playa Del Rey, Westchester and Westwood.
The map below is the unofficial Westside of Los Angeles.

What about the 405 Freeway?
Some ask, shouldn't it only be neighborhoods West of the 405 and North of the I-10?  Then, what would you call Bel Air, Westwood, Beverly Hills and Culver City? Almost Westside?!
Pico-Robertson, LAX, and Beverly Hills make up the Eastern boundaries of the Westside. Some also include Malibu into the Westside, like I do, but many do not. Hey, not everyone can live on the Westside, I guess.
Things to do in the Westside Cities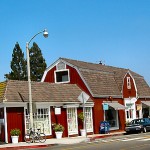 In Brentwood Los Angeles, you may visit the Getty Center atop the Santa Monica Mountains, an art and design museum with art from the beginning of time. You may also visit Brentwood Mart, a small shopping center, where many of the area's who's who frequent. Also take a leisure drive West on San Vicente Blvd. down to Ocean Ave. in Santa Monica.
Beverly Hills offers many wonderful drives in the Westside, on Sunset Boulevard. Visit Rodeo Drive, pass by Bel Air's secluded multimillion dollar mansions, and palm lined streets. Sunset Blvd. is home to many of the Los Angeles famous restaurants, chic clubs, and hotels.
Westwood CA is home to UCLA campus, Korean style restaurants, Iranian restaurants, ice-cream shops, and an almost New York-esque drive by Wilshire Boulevard Corridor.
West of the 405 Freeway, by Olympic, Santa Monica, and Wilshire Blvds. sits Little Osaka of the Westside, with yakitori houses, ramen shops and sushi bars.
Culver City is not seen without first going to the former Helms Bakery building, where furniture is the main attraction. Many restaurants South of Venice Blvd. are a must.
Santa Monica CA Pier and 3rd Street Promenade are the It things to do. Take a slow stroll along Ocean, on Palisades Park.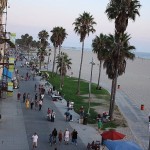 What about Venice? You need to walk along Pacific Ave, and Main Streets, and Venice Boardwalk. Don't forget to visit the famous canals South of S. Venice Blvd, West of Eastern Court, and East of Pacific Ave.
Marina Del Rey offers a great sea view drive along Admiralty Way, and strolls along Burton Chace Park, Yvonne B Burke Park, and Via Marina.
Westchester CA offers beautiful views of LAX, almost as nice as those from El Segundo's Cutter's Park, per your local neighborhood real estate agent cudos. Take a drive West on Westchester Pkwy., to Pershing Dr., go South to Imperial Hwy, then West to Vista Del Mar right by the Pacific Ocean.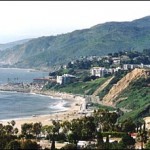 Pacific Palisades offers great drives along Pacific Coast Hwy. Take a hike on Temescal Gateway Park, go to the top of the mountain and see from Malibu to downtown Los Angeles.