Foreclosure – Not the only option
Home Retention Options
Your Lending Institution understands that many people are dealing with financial challenges right now and are offering a full suite of programs to help borrowers who need payment assistance. These solutions range from short-term help, such as a repayment plan, to long-term assistance through loan modifications. Click here to view the Short Sale Process, Steps and Description.
If you need assistance in making your mortgage loan payments, the following options may be available:
Repayment Plan or Forbearance
A temporary hardship can cause homeowners to fall behind on their mortgage payments. If the hardship has been resolved, a repayment plan can help the homeowner repay delinquent payments through spreading the delinquent amount over several months. This option allows homeowners to pay their monthly mortgage payment, plus a portion of the delinquent amount, each month to repay their delinquent amount over the term of the repayment plan.
Temporary Payment Reduction
A temporary payment reduction plan allows homeowners to make a partial payment on their mortgage for up to six months. During these six months, the homeowner is reviewed for qualification for a more permanent solution to help avoid foreclosure. Temporary payment reduction plans are not available for all homeowners and are typically provided as a temporary solution to help short term under-employed or unemployed borrowers.
Loan Modification
A Loan Modification allows you to make a temporary or permanent change in one or more of the terms of your mortgage loan.Upon completion, your loan will be considered current and your monthly mortgage loan payment will be more affordable.
Foreclosure Prevention Options
If you are unable to make your mortgage payments under any circumstances and wish to avoid foreclosure, the following options may be available:
Short Sale
A short sale allows a borrower to sell their home at an approved price that is less than the balance owed on the loan secured by the property sold. This alternative to foreclosure is available only to homeowners who are experiencing an economic or financial hardship (I can assist you and let you know if you qualify for the many options available). A short sale offers both the homeowner and the lender a faster and less costly alternative to foreclosure. Homeowners may also be eligible for financial incentives (of up to $40,000 by your private lender, and an additional $3,000 for HAFA) by selling their home through a short sale agreement. HAFA is one of the best alternatives.
Deed in Lieu (D-I-L) of Foreclosure
A Deed-In-Lieu allows you to voluntarily transfer legal ownership of your property to the lender when you are unable to sell your home at current market value.
Read more on how to avoid foreclosure and short sale scams.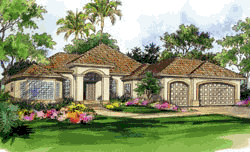 Contact me for assistance in foreclosure prevention programs. It is free to you, with no obligation! There is no charge to homeowners to qualify for the above programs, as your private lender will pay for my real estate agent commissions and all escrow charges.