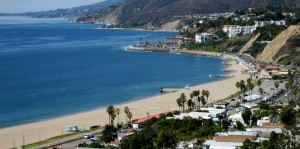 Pacific Palisades is nestled on the Santa Monica Mountains and the Pacific ocean, just north of Santa Monica, east of Brentwood and south of Malibu. Pacific Palisades is home to the J. Paul Getty Villa, Topanga Canyon State Park, and Will Rogers State Park.
Whether you're buying or selling, talk to me first! As a Palisades resident as well as your neighborhood real estate professional at Stanford Raffles Realty, I can answer important questions for you such as: What is the value of your home in today's market? Is now a good time to buy or sell?
Pacific Palisades Area Listings
Below are some recent active listings in Pacific Palisades. Check them out, or start your own search for active listings.
Neighborhood Areas
The Alphabet Streets also known as "North Village", are north of Sunset Blvd. and are characterized by narrow streets. The street names are consecutively named beginning with A, B, C, D, etc. – hence the name Alphabet Streets. The streets are named for Methodist Bishops of the late 19th and early 20th century. It is a popular destination for trick-or-treaters on Halloween.
The Bluffs are located further out-of-town west along Sunset Boulevard and start past Palisades Charter High School and Via De La Paz. they extend for a long distance between Sunset Blvd. and the Palisades Bluffs.
Castellammare is located on small bluffs directly on the ocean. The narrow, winding streets have Italian names. It is the home of the Getty Villa. It is located where Sunset Blvd meets Pacific Coast Highway.
Huntington Palisades is close to the 'village' proper, and is more of a typical suburb. It is located south of Sunset Blvd. The houses on the ridge of the Huntington Palisades look out onto the Pacific Ocean. It is also home to the largest park of the Palisades, the Palisades Park. It has four baseball diamonds, eight tennis courts, two indoor basketball courts, a hockey rink, dog parks, and multiple playgrounds.
Marquez Knolls is a large area of homes, known for spectacular ocean views, and is located farther west on Sunset Blvd on a mountain upslope. The lower upslope was first developed in the early 1950s and mid 1960s by the Earl Lachman family. Marquez Elementary services the neighborhood along with a small shopping center on Marquez Street and Sunset Blvd.
Palisades Highlands is a community near the end of Sunset Blvd., bordering Topanga. About five minutes away from the center of the Pacific Palisades, the Palisades Village, The Highlands could almost be considered its own separate community.
The Riviera features The Riviera Country Club, a high-end country club, and streets named after various locations in the French and Italian Riviera. The neighborhood is divided into north and south sections by Sunset Boulevard. It borders Santa Monica and Brentwood. Riviera Country club hosts the Northern Trust Open on the PGA Tour in February; the tournament was originally named the Los Angeles Open.
Rustic Canyon features post-war homes located on the former polo field of The Uplifters, the original site of The Uplifters clubhouse (now a city park) and the "cabins" developed as second homes and weekend retreats. This area is also known as Uplifter's Ranch. Located off Sunset Blvd. between The Riveria and Huntington Palisades. Above the canyon lies Will Rogers State Historic Park.
The Village is a small central business district on Sunset Boulevard, consisting of restaurants, stores, banks, and offices. Notable shops in "the village" include Norris Hardware (which originally was the Bay Theater), Cathay Palisades (formerly Fein's Deli), Elyse Walker, Black Ink, and P2 Skate Shop (formerly PaliSkate).
---
Helping Buyers Meet Sellers In Real Estate.
If you, or someone you know, is looking to buy or sell, I'd welcome the opportunity to offer my services.Douglas Lagos, Palisades resident since 2007, Realtor® with Stanford Raffles Realty, specializing in First-Time Home Buyers and Sellers; over 12 years experience in buying and selling personal and investment homes. Douglas works closely with buyers and sellers guiding them step-by-step and understands their unique needs. Learn more about Douglas Lagos and how he can assist you.
---
Douglas would be pleased to work with you in finding the right Pacific Palisades home to buy, or in selling your current Pacific Palisades property. Contact Douglas online via the website form, call or text to (310) 63-8088. Read more about me.