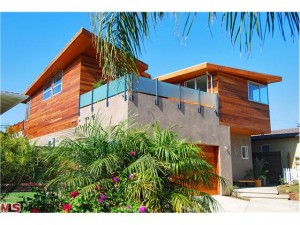 Jennifer Love Hewitt just dropped $3.25 million on a brand new home in Pacific Palisades.
The beautiful home, build in 2007, and designed by architect Melinda Gray, has a spa pool, fire pit, hardwood floors, bamboo cabinets, 2 huge private outdoor lounging/dining patios, soaking tub and a two car garage. It is steps to the Village and El Medio Bluffs
The new home marks a big move for the actress. Hewitt previously lived in the San Fernando Valley down the street from her mom, who passed away in 2012.
Read details and pictures from the Multiple Listing Service (MLS) here: Jennifer Love Hewitt Drops $3.25 Mil on Pacific Palisades Home