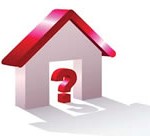 Pre-Qualified vs. Pre-Approved. What's the difference?
Many buyers think that these two mean the same, but that is not so. It is a good idea to talk with a lender before you start your new home search.
Pre-Qualified
Getting pre-qualified is the initial step in the mortgage process. Buyers supply the lender with their social security number, income, assets, and any debt that they may have. Pre-qualification is often times done over the phone or internet, and there is usually no cost involved. A pre-qualification does not have in in-depth look into the buyer's ability to purchase a home.
The pre-qualification is not a sure thing, and it does not carry the same forte as a buyer who has been pre-approved.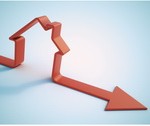 Pre-Approved
Getting pre-approved is the last step before getting a full loan approval. The buyer will complete a mortgage application, some fees may be involved, supply necessary documentation to the lender, to perform an extensive check on the buyer's financial background and credit rating.
In a competitive market, being pre-approved, lets the seller know that the buyer and the offer are serious. But, be aware that even a pre-approved buyer is not a 100% done deal. The lender can always come back with no loan, if the home does not pass inspections, there are liens, or structural problems.

Loan Commitment
The final step in the loan process, is called the loan commitment, which is when the bank has officially approved the buyer and the house. The home has been appraised at or above the purchase sales price, the home has passed the major home inspections, there are no liens, and no changes to your credit in the past 30 days.
Once a loan commitment letter is usually provided a couple of weeks to a few days before closing on the home. A home purchase/sale is not a done deal, until the bank deposits the loan money with escrow, and escrow clears any pending paperwork, all signatures are done, and finally the deed is recorded.
Below are some quick calculations to see how much a buyer can afford. For example, if you make $6,250 each month this is then calculated to an industry-standard ratio of debt to income of 36%. So if you make $6,250 per month you would be pre-qualified at a total debt of $2,250 including any car, credit card or alimony payments, along with the home's taxes and insurance.
A pre-qualification is just an estimate on what a buyer can afford.
If you would like to talk with a lender, but don't know where to go, let us know and we can make some suggestions.

Contact me for a list of several loan mortgage companies in your area.
Read more about: