Santa Monica CA is a beachfront city in western Los Angeles County. Situated on Santa Monica Bay, it is surrounded on three sides by the city of Los Angeles — Pacific Palisades on the northwest, Brentwood on the north, West Los Angeles on the northeast, Mar Vista on the east, and Venice on the southeast. Centered on three miles of wide, white, sandy beaches, Santa Monica has become a popular international destination, with many attractions such as The Santa Monica pier, Third Street Promenade, Main Street, and the ultra chic Montana Avenue.
Whether you're buying or selling, talk to me first! As a Palisades resident as well as your neighborhood real estate professional at Stanford Raffles Realty, I can answer important questions for you such as: What is the value of your home in today's market? Is now a good time to buy or sell?
Santa Monica Area Listings
Below are some recent active listings in Santa Monica. Check them out, or start your own search for active listings.

Santa Monica CA Neighborhood Areas:
North of Montana – The neighborhood south of San Vicente and north of Montana Avenue consists mainly of large family homes. The streets are lined with trees and most lots are 7,500 square feet (50' X 150'). The neighborhood is well known for the large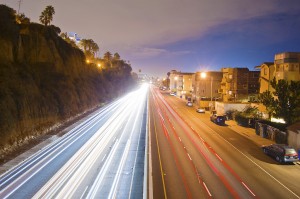 numbers of trick-or-treaters it attracts at Halloween. This area is served by 2 highly regarded public elementary schools – Franklin School for the residents on 15th through the west side of 26th and Roosevelt for the families on 14th Street down to Ocean Ave.
Gillette's Regent Square – This tract was developed by none other than the world-renowned razor blade king, King C. Gillette. In 1910, Gillette decided to leave his company and invest all of his money into real estate. Originally, Regent Square ran from 15th Street to 21st Place; but now the area is bounded by 17th street, 21st Place, and the five blocks between San Vicente and Montana. Gillette Square is different from the rest of Santa Monica in that its lot sizes are typically much larger than other areas. The lot sizes average 9,000 square feet (roughly 60 ft. wide by 150 ft. deep).
North of Wilshire – North of Wilshire, but South of Montana Avenue, is a primarily residential neighborhood. Laid out on a consistent grid of numbered streets, the area includes many mid-sized homes and condominiums. On its westernmost end it features a number of well preserved Victorian duplexes which are found nowhere else in the city. Smaller era bungalows line the east-west avenues. Lincoln Middle School is on 14th Street and California Ave. At the corner of California Avenue and 22nd is the original Gehry House, a deconstructivist masterpiece that signaled a dramatic shift in Frank Gehry's architectural style.
Santa Monica Canyon – Santa Monica Canyon is nestled between the Pacific Palisades, Sunset Boulevard, and the Pacific Ocean. With winding roads and steep canyon walls this small enclave shares more with wooded Topanga Canyon than the city of Santa Monica. Home to musicians, movie stars, and aging beach bums, Santa Monica Canyon is not, in fact, part of the City of Santa Monica at all. Rather, this misleadingly named neighborhood is part of the city of Los Angeles, and its Canyon Charter Elementary School is one of the most prestigious elementary schools in the LAUSD. The border between Santa Monica and the Palisades is Chautauqua Blvd.
Ocean Park – Located in the southwest corner of Santa Monica is the Ocean Park neighborhood. This area consists of a mix of older, smaller homes, apartment buildings, and condos. Several high-rise towers are located along the beach. The area has a funky, artsy feel similar to that of its neighbor to the south, Venice Beach. The highlight of the neighborhood is the popular Main Street, which is lined with tasty restaurants and trendy boutiques, and plays host to a weekly farmer's market. SMASH (an alternative school), John Muir elementary school, and Olympic High are located in the neighborhood.
Sunset Park – Sunset Park is a residential neighborhood bounded by Pico Boulevard on the north and Lincoln Boulevard on the West. It is composed primarily of single-family homes, most of which are small one-story houses built in the 1940s for workers at the Douglas Aircraft Factory. Remodeled or rebuilt homes are upscale. Sunset Park is part of the Santa Monica-Malibu Unified School District. Will Rogers and Grant elementary schools and John Adams Middle School are located in the neighborhood. Santa Monica College, a two-year community college, is also located in Sunset Park. Santa Monica Airport, one of the busiest single-runway airports in the nation, is located along the southern borders of the neighborhood.
Helpful links to Santa Monica local government and attraction sites.
---
Helping Buyers Meet Sellers In Real Estate.
If you, or someone you know, is looking to buy or sell, I'd welcome the opportunity to offer my services.

Douglas Lagos, Palisades resident since 2007, Realtor® with Stanford Raffles Realty, specializing in First-Time Home Buyers and Sellers; over 12 years experience in buying and selling personal and investment homes. Douglas works closely with buyers and sellers guiding them step-by-step and understands their unique needs. Learn more about Douglas Lagos and how he can assist you.
---
Whatever your real estate needs, I'm here to help! All you have to do is give me a call. Contact me online via the website form, call or text to 310-463-8088. Read more about me.