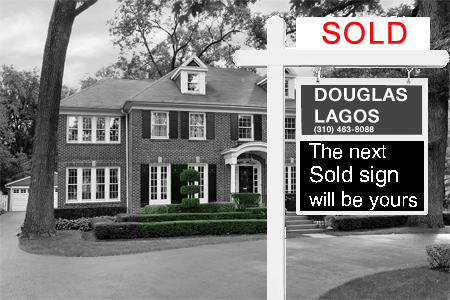 Talk to Me before You decide to place your house for sale
I help sell your house as quickly as possible.
You are now ready to put your home for sale. Now what steps do you take next? Here is a helpful seller's guide
You need to hire Douglas Lagos to assist you to get your home ready and sell at the highest price that the local real estate market can bear. I can help you. In an ever changing market, I can place the right marketing campaigns to target prospective buyers. I have over 12 years experience buying and selling homes, and know what buyers are looking for when searching for the right home to buy. I will market your home, through Stanford Raffles Realty's extensive list of partners, media, social resources. I provide a FREE 1-year Home Protection Plan and Home Staging Professional consultation with all my listings. Free Comparative Market Analysis (CMA). Complimentary home inspection by a licensed professional – certain restrictions apply.

Here are a few key points when pricing your home
You need to remove emotions when determining a fair selling price. To potential buyers, what you paid for your home, or what the potential value would be if extensive upgrades are done, matter little.
The value of your home is determined by the buyers and the amount they are willing to pay, and the number of homes in your neighborhood.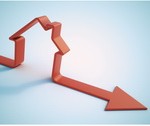 Quick Sale
The fastest way to sell a home is to price it properly in accordance with local real estate market, and home features offered to potential buyers. A home priced at a fair market value and its current condition will need little updating or improvements. Sure, painting and cleaning will entice buyers, but little else would be needed.

Getting your asking price
When your home is appealing and the price is fair, buyers and their buyer's agents realize that there is little room for negotiation. This is because the home is priced fairly and not inflated. Thereby, you have a great chance of getting your asking price.
When you price correctly, your home will generally sell quickly and for the asking price.

Disadvantages of over-inflated home prices
Fewer showing by agents due to lack of interest.
Fewer interested buyers due to the high price of the home compared to nearby homes.
Over-inflated prices, make other houses nearby more attractive, by helping other homeowners who listed their homes at a lower price.

Accurately setting a listing price
Make sure that the CMA is based on comparable homes, for example, if you are not near the beach and it has no pool, it matters little if your home is compared with beach homes having pools, or if a home sold over 6 months ago. Local markets are comparative only in the last 3 to 6 months, not 7 months or 1 year.
Visit several open houses in your neighborhood and see what features they have, compared to yours.
View the real estate market without any emotions. Pricing your home correctly, will mean that you will move out quickly, and not have to ride the market, waiting to sell.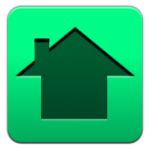 Marketing and Open House
Every listing agent will put your home on the Multiple Listing Service (MLS). What varies from one agent to another, is what additional services and expertise they will provide, if any at all.
I market homes as Featured Homes, in over 500 syndicated websites, such as Zillow, Trullia, Homes.com, YouTube Real Estate, and others, sponsored & partners of Stanford Raffles Realty.
I will put your home on print publications.
I will have your home professionally photographed. You should be scared, like I am, of agents taking their own pictures. I am a professional realtor, not a professional photographer. A professional photographer is not a realtor, one saying he is both, is not being ethical.
I will provide a *free Home Staging Professional consultation. *Eligibility restrictions. I have extensive experience in selling homes. I am very knowledgeable in what works to make homes more appealing to buyers. This service is free, and it starts by decluttering, to using your own furniture to better present your home, and more.
I will provide a *free 1-year Home Protection Plan. *Eligibility restrictions.
I will provide a *free General Home Inspection done by a licensed professional. *Eligibility restrictions.
I will have a Brokers Open house, which will include lunch and refreshments. This will highlight your home to other real estate agents working around your neighborhood, and make it memorable. In turn, the agent will show your home to their buyers.
I will run several Open Houses, hosted by me, not assistants.
I will have professionally designed color flyers and brochures designed just for your home; with photos and description.
I will send thousands of color postcards of your home to prospective buyers.
I will assist you with the offers presented, conditions, appraisal, buyer's inspections, and closing of escrow. In other words, I will be by your side in every step of the way.
I will educate you along the way, and you will make the final decision, instead of an agent making decisions for you. Isn't that what a good real estate agent should do, in the first place?

Conclusion
Careful planning and consideration is your best option when putting your home up for sale. Once you have done the necessary research, call me for a listing appointment. I can help you sell your home. I am one of the best innovative realtors in the market.

If you are already working with an agent who recommended that you over-inflate the price of your home, and only seem to have options for lowering the price, or your current agent is nor working for you; contact me, or call or text me at (310) 463-8088, as I may be able to get you on the right track to selling your home.