It is Fall 2016, yet? What are the best mens blog featuring for this Fall? I can still wear one of my favorite menswear striped tees with the weather we're having in Los Angeles. I don't mind, us LA men's fashion bloggers can make do with any style trends. As for me, this is the best time to wear men's fashion when it's still warm outside. I do love a nice 60s-low 70s kinda day. LA male bloggers are having the time of their lives this year, we men can still wear many summer clothes and style them on your fashion blogs for all to see.
For this outfit, I started with the piece I love, my striped H&M t-shirt, paired it with black slim Levi's jeans, black Jins Eyewear sunglasses, a reversible Hermes belt, and Banana Republic black sneakers, with a hint of red! Since my arms would be bare, I added a last-minute accessory, my Rolex watch.
You'll notice that sometimes, it's not one, or two pieces that make an outfit, but the ensemble of all put together. The best mens blog will feature different ways to mix and match an outfit, and that is what I'm trying to achieve here. The belt and watch give it a hint of luxury, the tee says it's still summer, and the other pieces are always basics that can be worn at most times of the year. The culture and weather is what makes LA men's bloggers what they are. One minute it's shorts, the next is a full wool suit.
So, next time it's warm, or cold, or anything in between, go to your closet and get a few of your favorite things and put a wonderful outfit together. Stay with basic pieces, and add a few bling-bling items, check the best mens blogs and you'll be set to go!
Hope you enjoy this post, let me know what you think, and please don't forget to follow me on Instagram.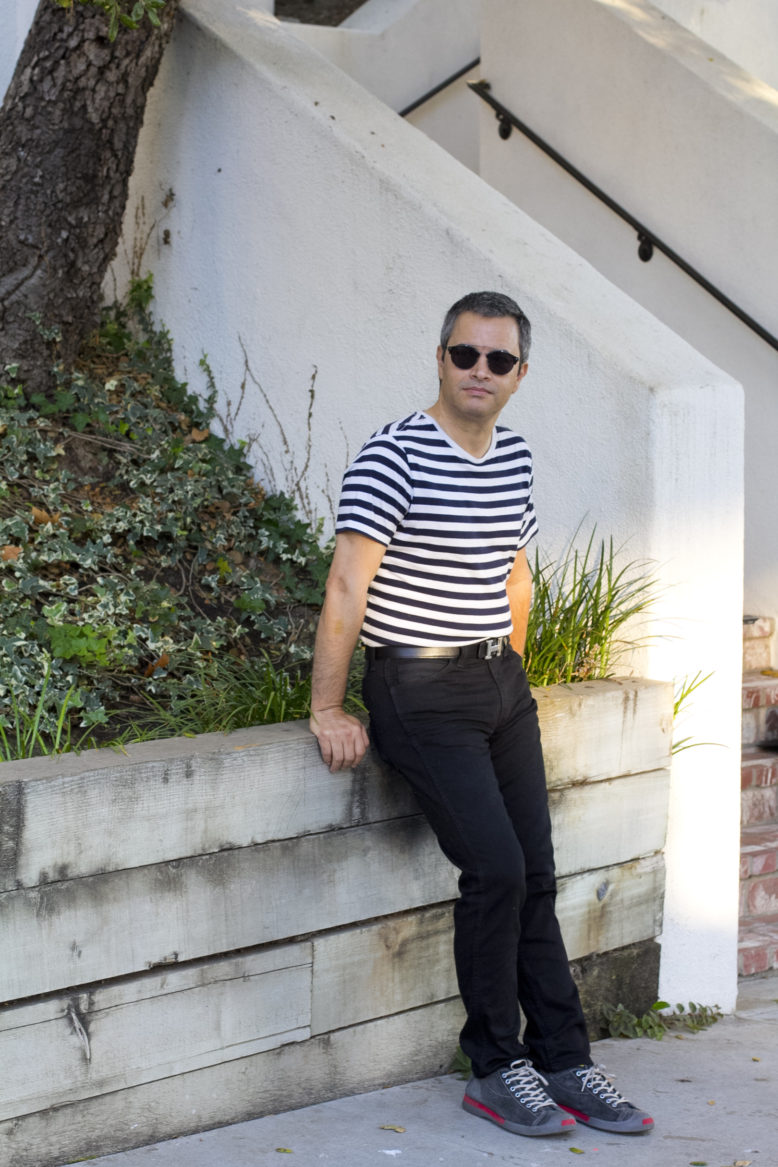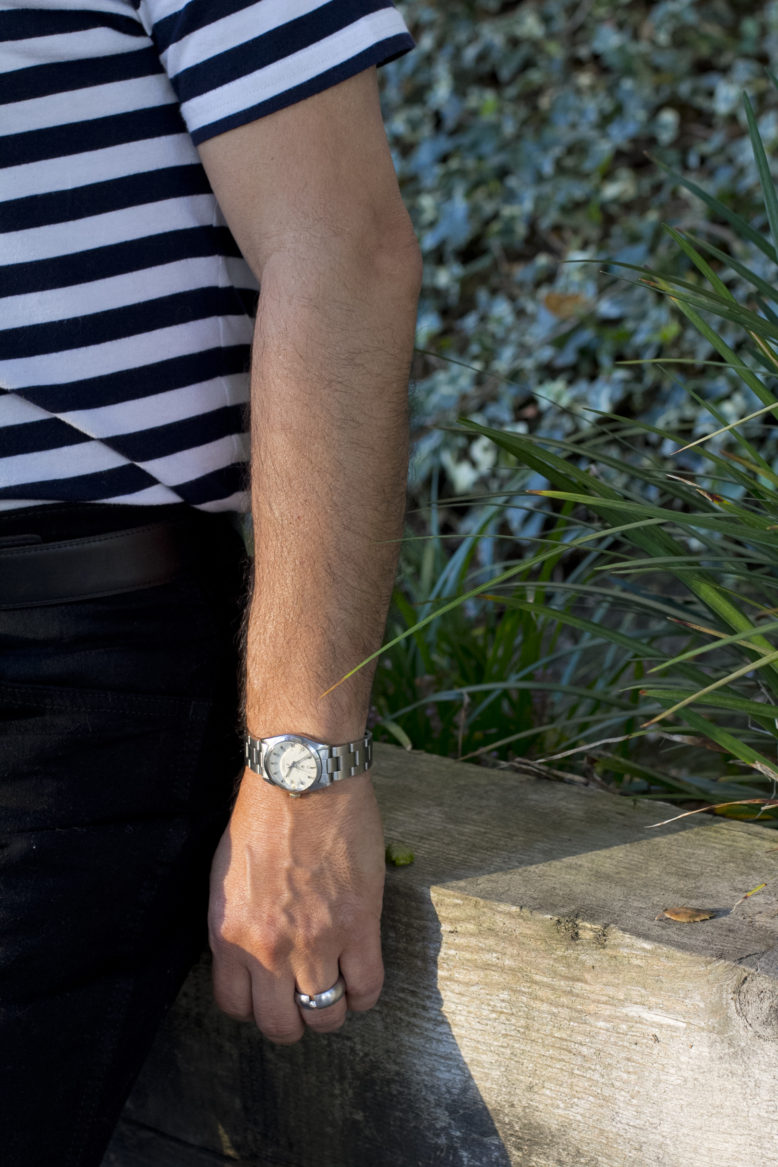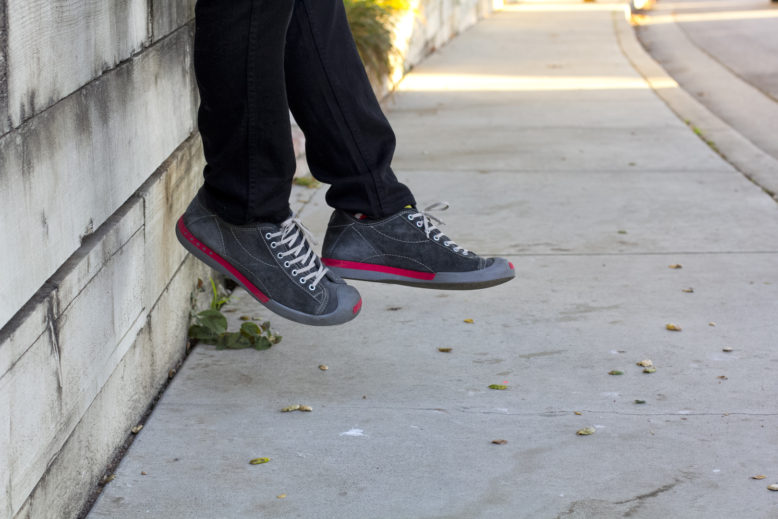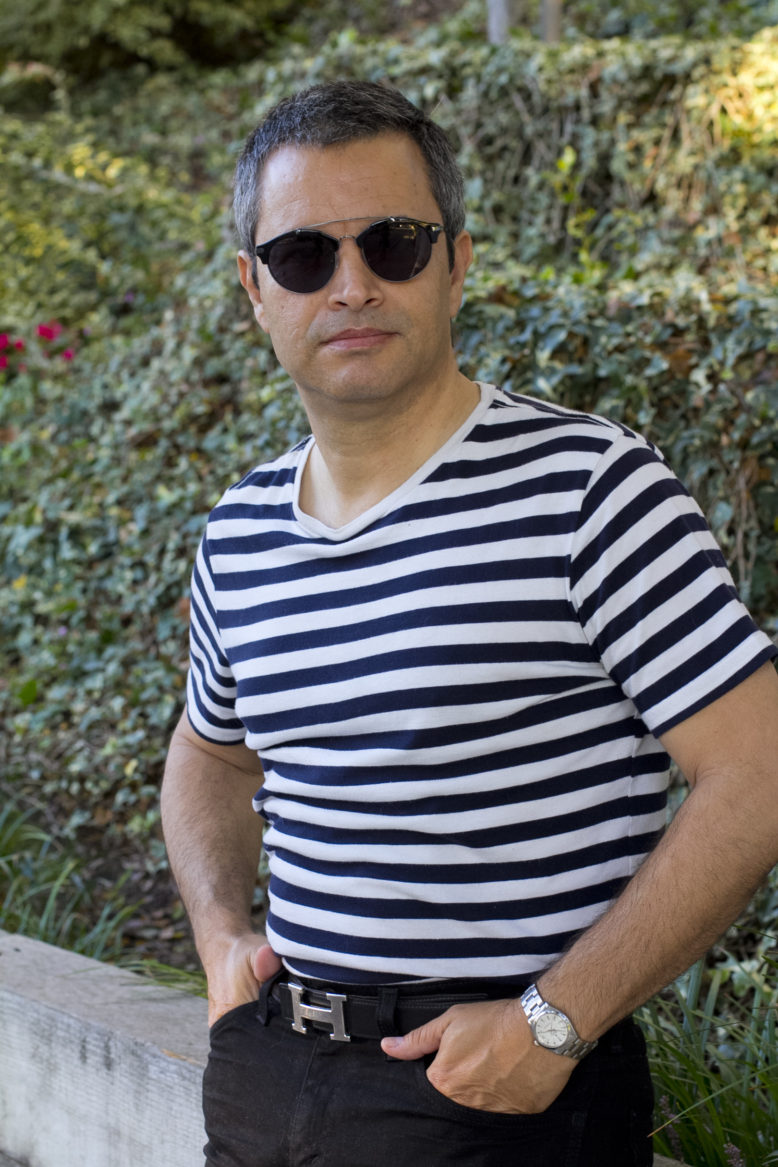 SHOP MY LOOK