An effortless menswear jacket strategy for a pop of color to inspire your daily outfit. Menswear daily outfits don't have to be mundane and you can add essential and unique pieces to go from blah to bravo! My number one improvement for casual outfits is to have a pop of color, whether it'd be a colorful shirt, bright shoes, or in this case a bumble bee yellow motorcycle jacket. In this outfit, I started with the black-striped yellow jacket, paired it with jeans, black sneakers, and a red & white striped shirt, and to finish the look, my Ray Ban sunglasses. These are easy trends that you need to know and can quickly apply to your wardrobe.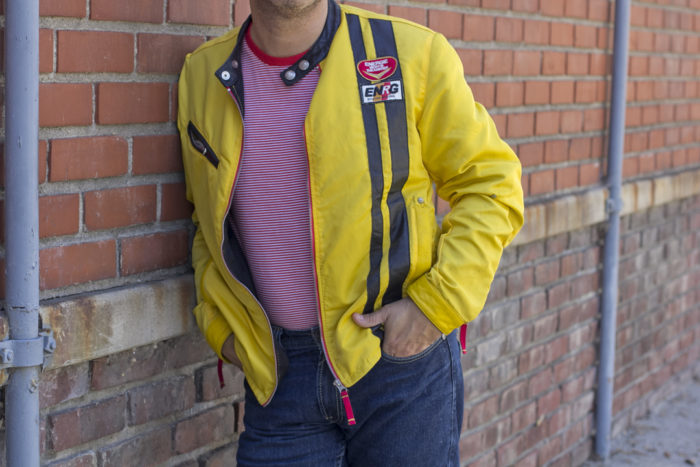 When I go out shopping, I'm always searching for ways and how to use pieces to stand out in my daily outfit. The other night, I was at an event wearing my vintage blue Adidas blue sweater, with a red Polo shirt, blue jeans and go-to black sneakers. Two people I met at the event commented – in a good way – on how colorful my outfit was; but not in a "you look like a walking rainbow" meaning. There is a fine line between color and too much color. My point being that you don't need to get rid of what you already have in your closet, but you can recycle your every day outfits by adding one or two pop of color pieces. Just like in a tie and suit outfit, I'll just stick with a colorful tie.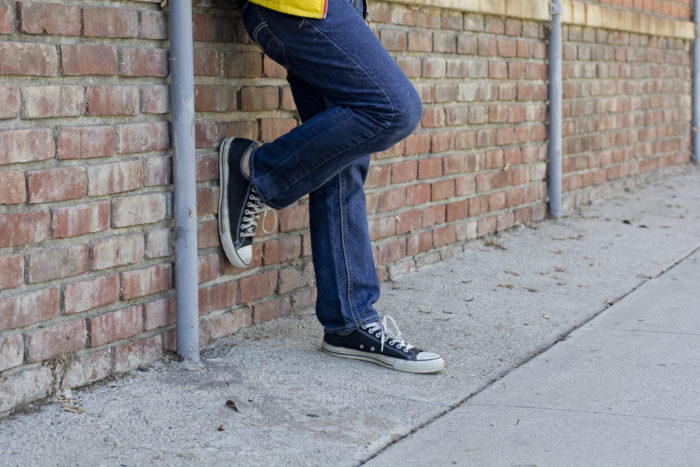 So, next time you're out there, look around and if you find a piece that fancys you, don't be afraid to experiment and add it your your daily look. So, supercharge your outfit for every season, not just the holidays!
Hope you enjoy this post, let me know what you think, and please don't forget to follow me on Instagram.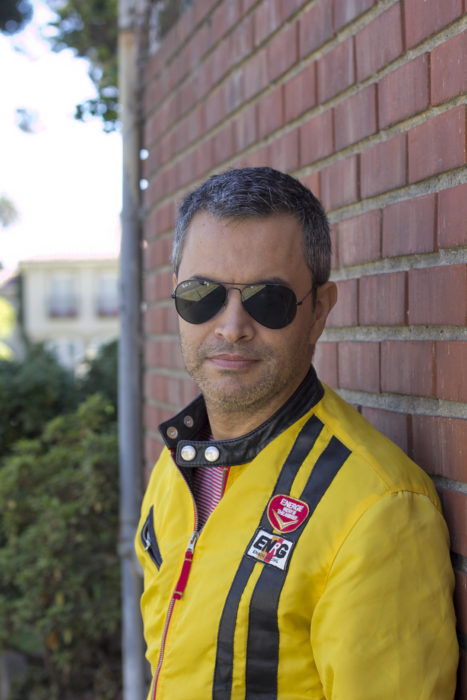 SHOP MY LOOK