It's our Birthday and we're gonna party in style. This 4th of July lookbook is brought to you by the letters B, C, L, O, R and V. So let's start with what you see below. Yeah, mouth watering Bayou Rum Select and Silver. Bayou Rum is handcrafted from fresh Louisiana sugarcane and they come in numbered bottles. It has reminiscent tastes of the finest aged rums with rich and bold flavors. I like mine straight over ice. And when I want a fresh tasting cocktail, I pour the Bayou Silver, which is proofed with triple filtered fresh water. So, if you mix your cocktails with vodka, like I do sometimes, you'll be happily surprised by the Bayou Silver.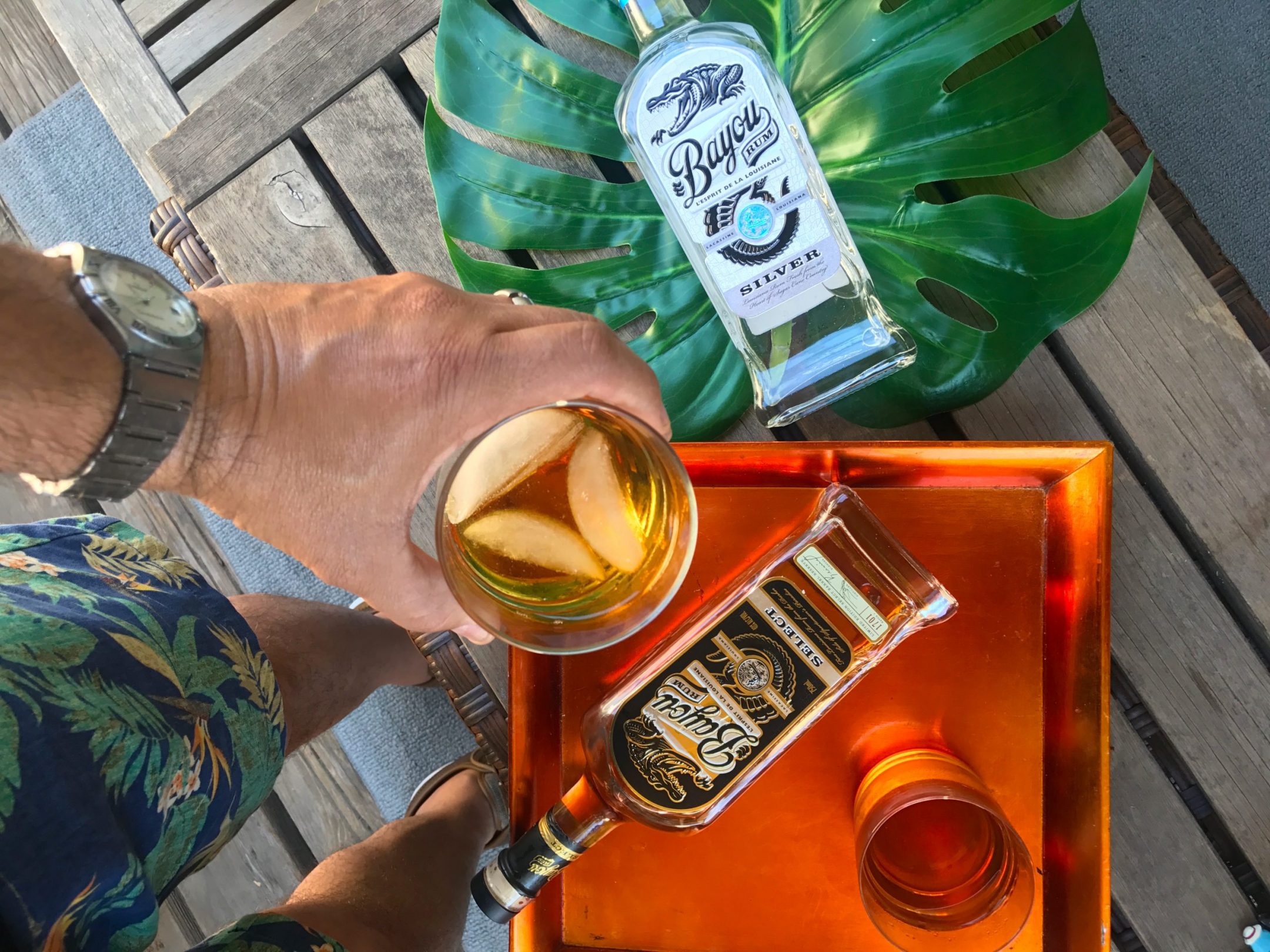 So, just after a few drinks with friends, I bring out my favorite vanilla flavored tobacco cigarettes. I like a fine, sweet tasting cigar, or pipe tobacco. And, these go well with many of the alcohol drinks that I enjoy. Then, we're ready to head out to the beach and have our friendly non-drinking friend drive us over. Remember, if you do drink, drink responsibly and have a designated driver or take a taxi or ride-sharing car to your destination. This will make your party time the greatest!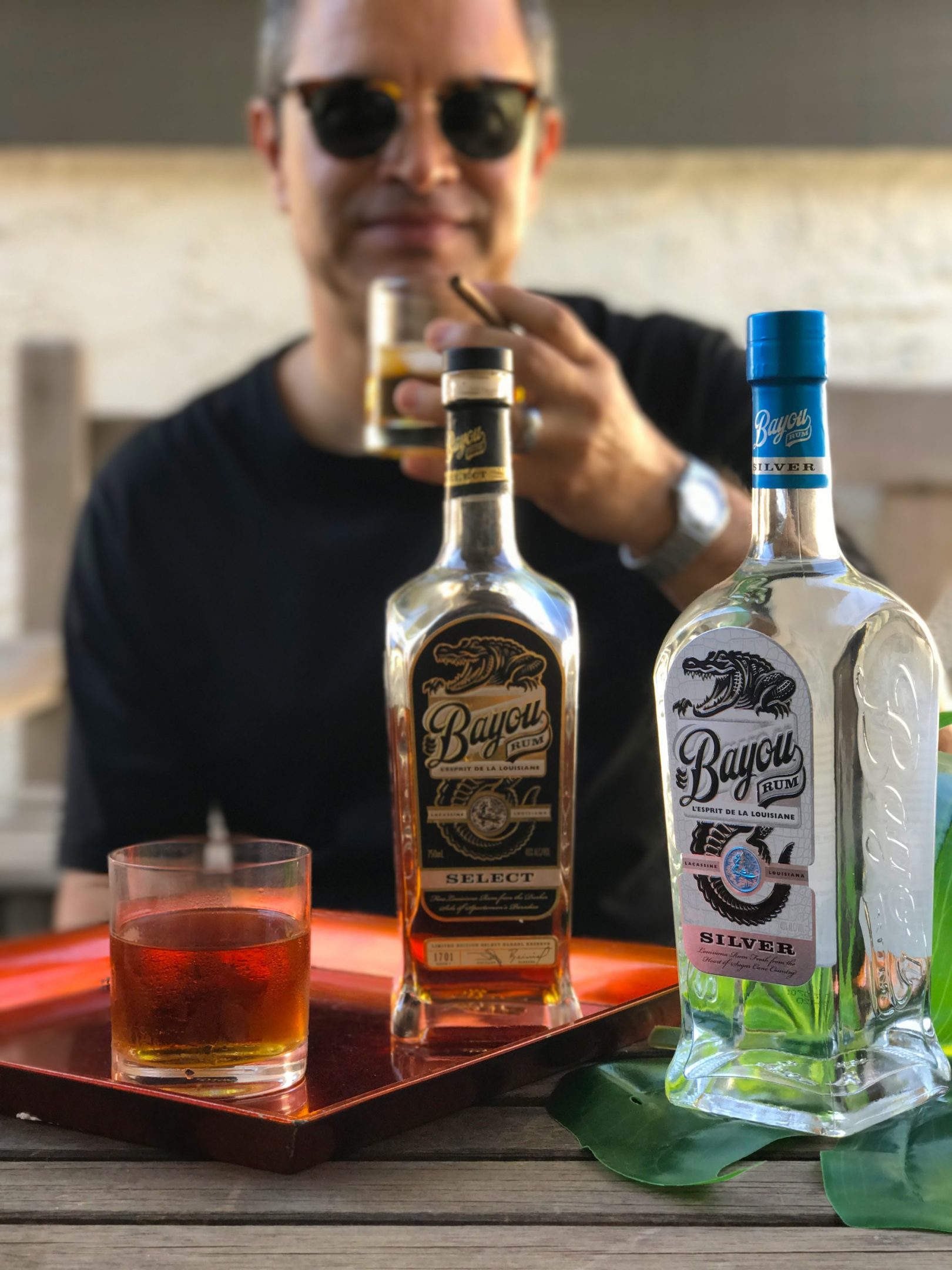 When we get to the beach, we have some time to get a few lookbook shots in at a nearby deserted place. Here I'm wearing my new Bairefined tee. What's awesome about Bairefined tees is that they are made for your size and type. I'm 5'8″ with a 40″ chest. It is hard to find a tee that will fit me just right. Here I matched my Bairefined tee with Ray Ban General sunglasses, Old Navy ultimate slim built shorts, and Creative Recreation Defeo shoes.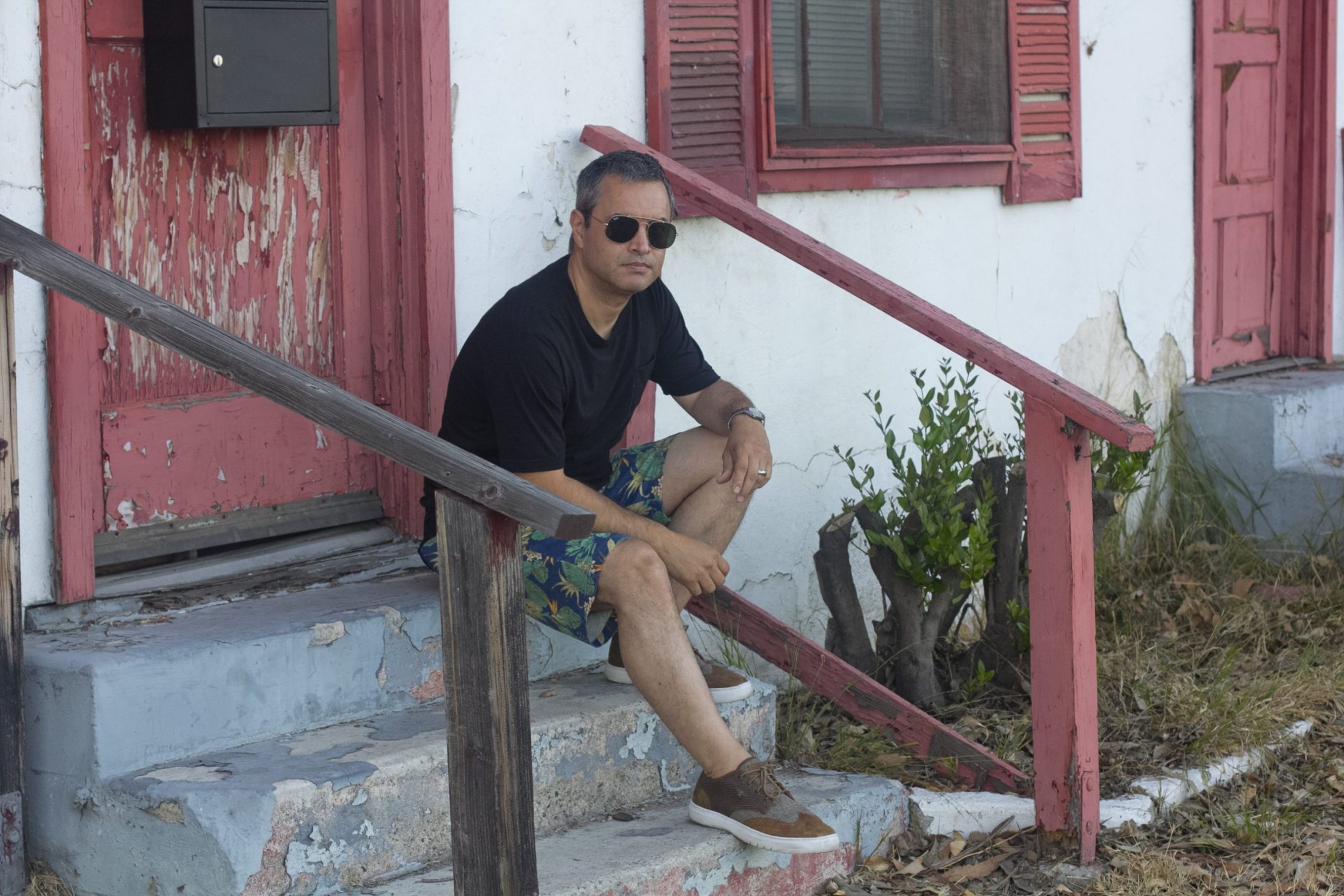 We finally get to the beach just in time to watch the sunset, and what a beautiful sunset it was. The beach was full of people, the weather was cool, with a light breeze and the California sun was still warm on your skin. Here, I changed to cover a bit more. I went almost all Old Navy from head to toe. Put on a stripe tee and covered up with a marled crew neck sweater, and the ultimate slim build shorts. Still wearing my Ray Ban General sunglasses, I like how dark these lenses are. Changed the shoes for the sand, and put on my Vionic Orion shoes.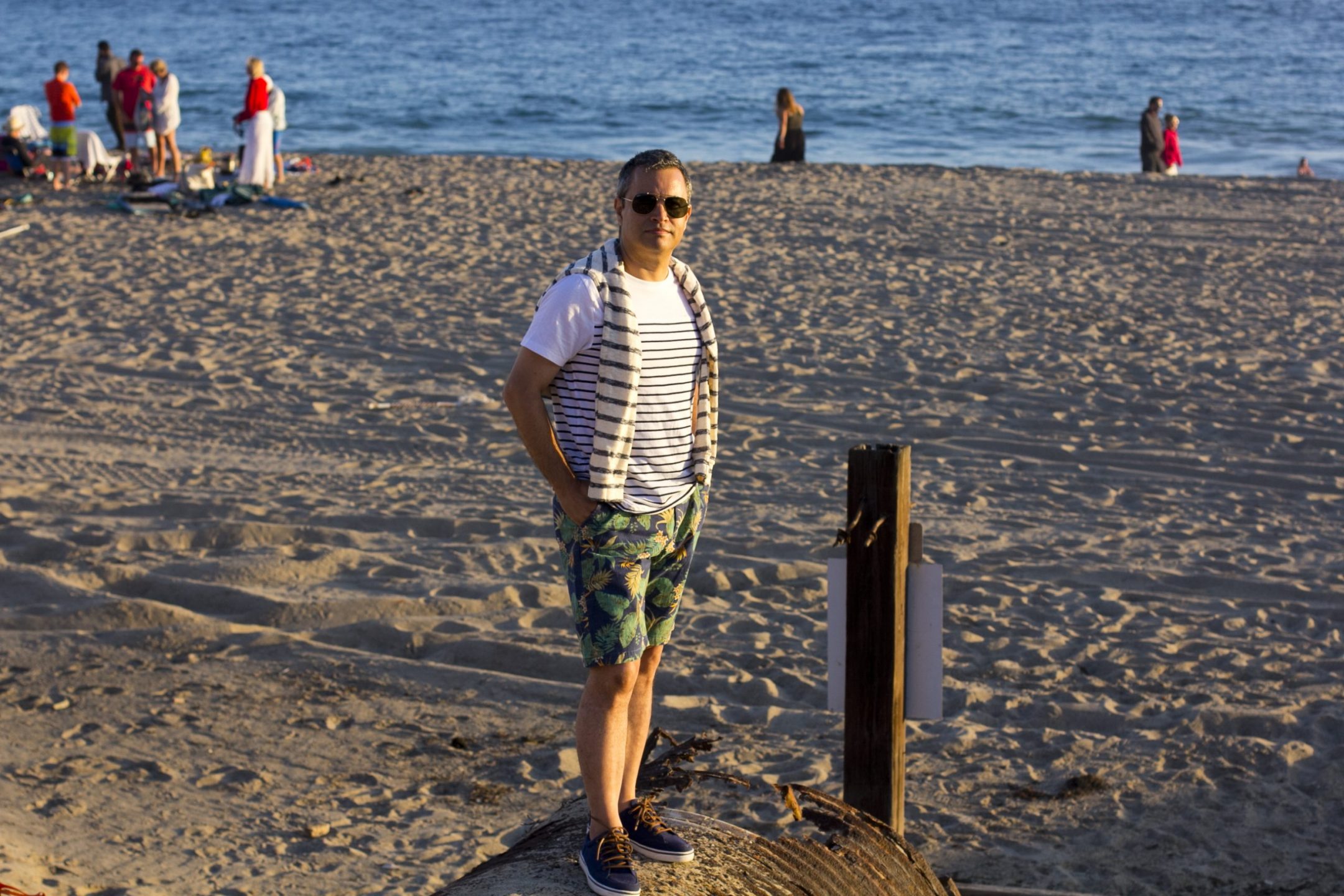 Ah, how I love sunsets. The warm light weening and the colors merging between sea and sky. I'm so lucky to live by the beach. This is what drew me to California from Miami. I also lived by the sea, really I lived in front of the bay and would wake up with the sound of boats passing by. But, Florida lacks the mountains and deserts that are within hours drive here in California.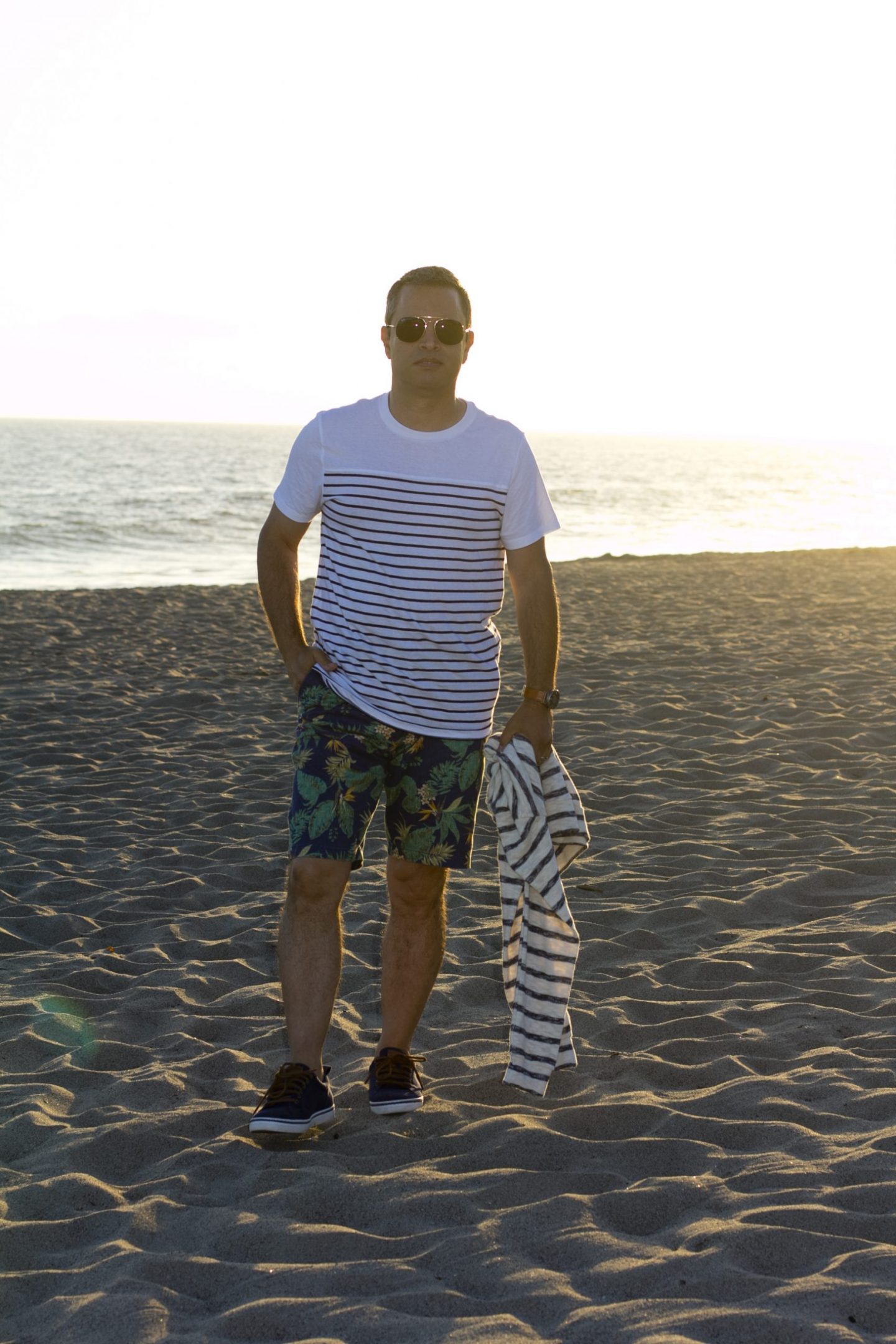 Final walk on the beach with the sunset on my back. Rossana Vanoni did a fine job taking shots of my outfits. She's getting better and better as a photographer. So, how are you liking my 4th of July lookbook so far?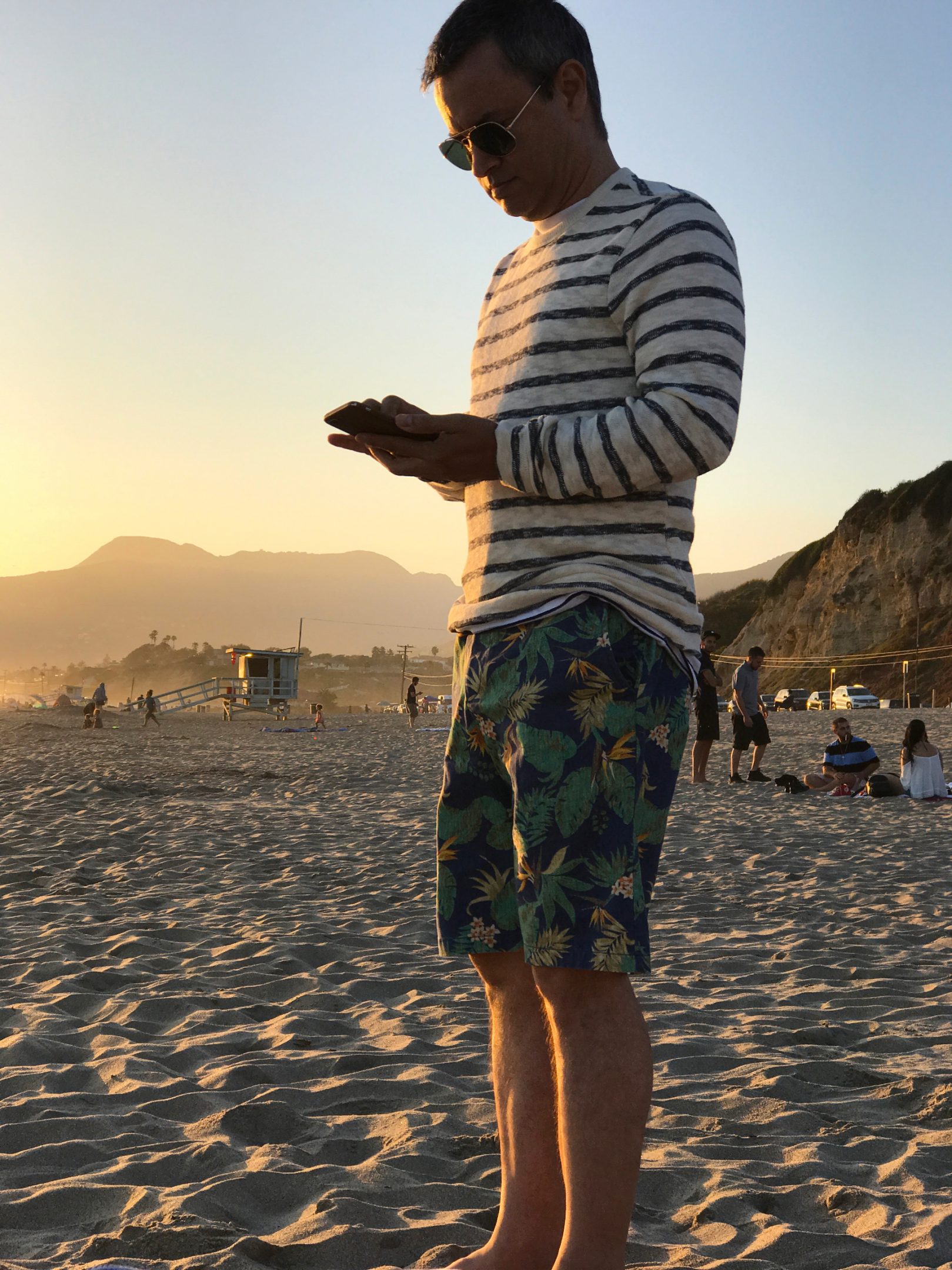 A day at the beach is not over until I've checked my social media and emails for the umpteenth time.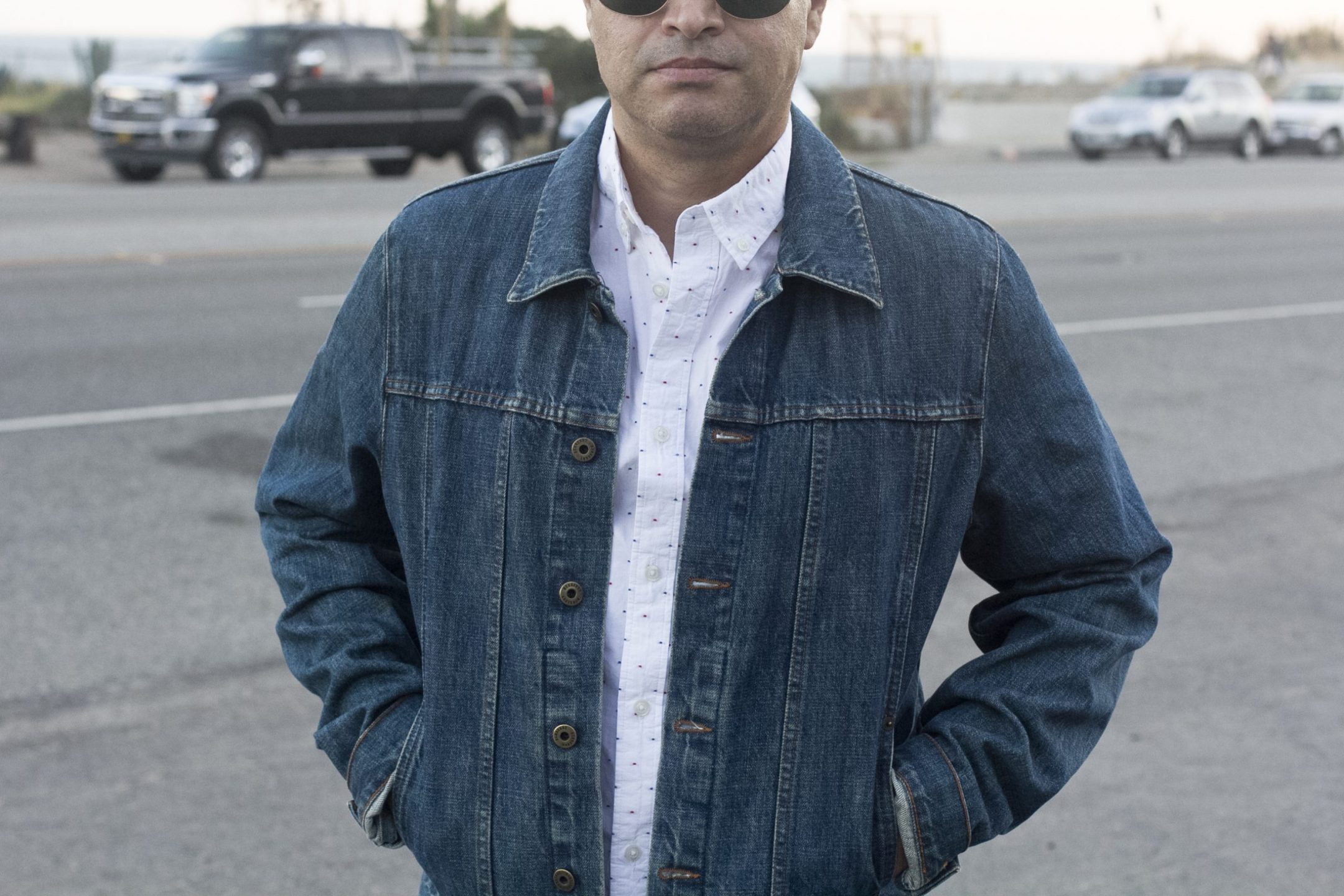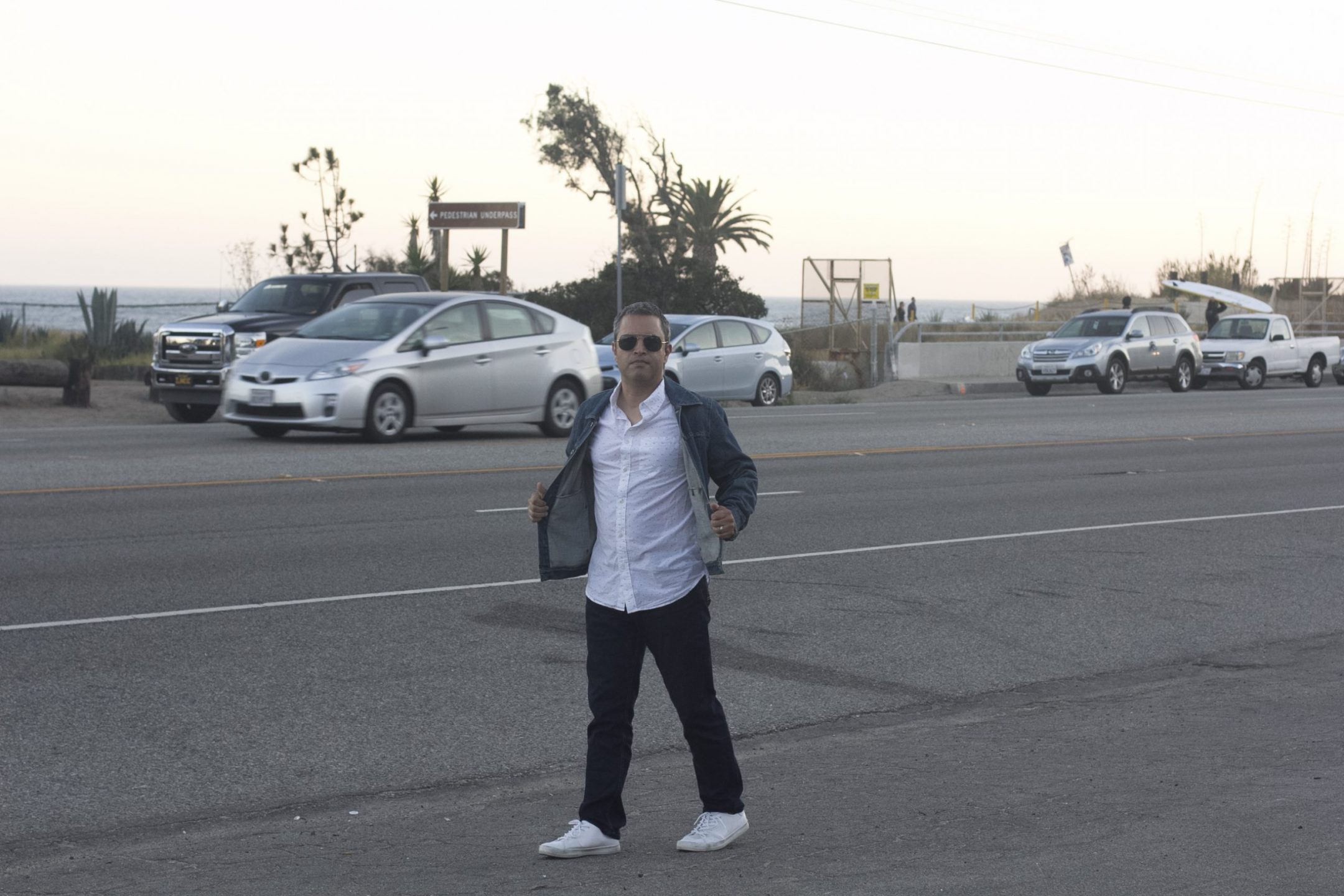 The sun is finally down and the breeze gets crisp. Time to change one last time into my Levis jeans, my Burberry denim jacket and Old Navy short sleeve micro dot shirt, and Creative Recreation white leather shoes.
As always, get inspired and let's make this 4th of July the best ever, stay safe and drink responsibly. Let me know in the comments below which is your favorite 4th of July lookbook outfit and what's your favorite drink. Hope you've enjoyed this post, and please don't forget to follow me on Instagram.
Photographer: Rossana Vanoni
Location: Malibu
SHOP MY FATHER'S DAY GIFT GUIDE