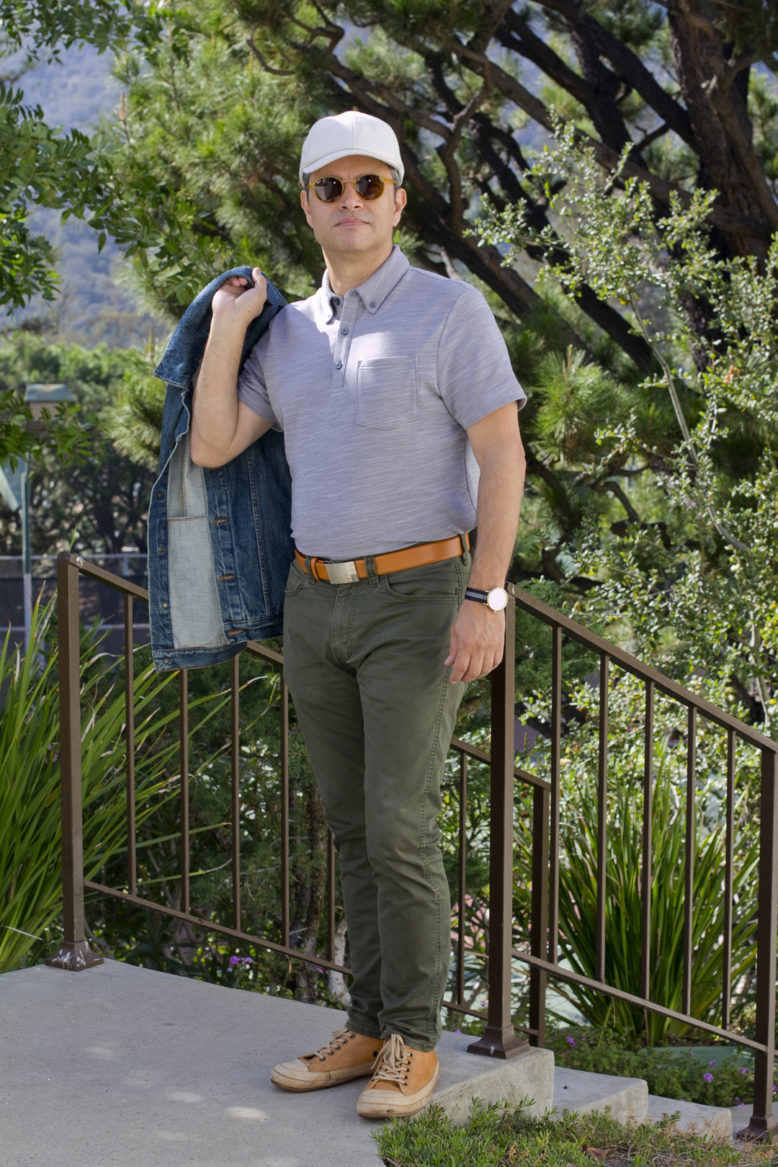 A day out in the woods can be an awesome experience, especially during summer. If you're lucky, like me, to live near Los Angeles, we have tons of trails and suburbs that encroach the woods. One of those is Pacific Palisades, where I lived for 10 years before moving to Redondo Beach. Rossana, and I, still go up hiking in Palisades because, well? It's close to us, you drive right up to where you want to hike, and you exercise without getting dirty. For one such day out in the woods, I chose the following outfit.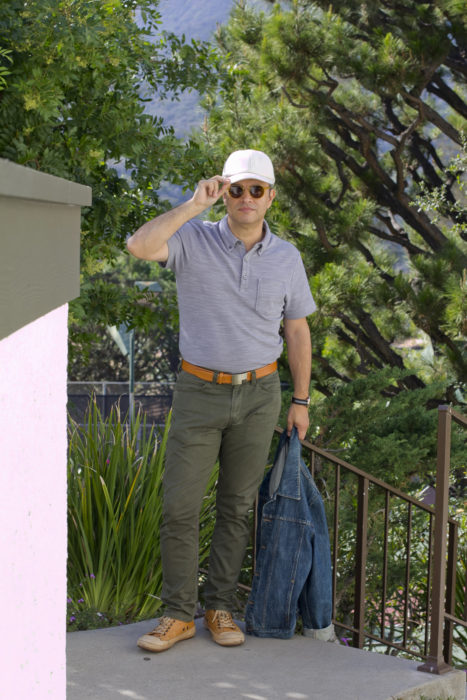 First, we need to be comfortable and prepared.  I chose one of my favorite watches, a Vince Camuto watch. It's light, rugged, yet stylish for a day out in the city or woods. The cap that I'm wearing is from Banana Republic.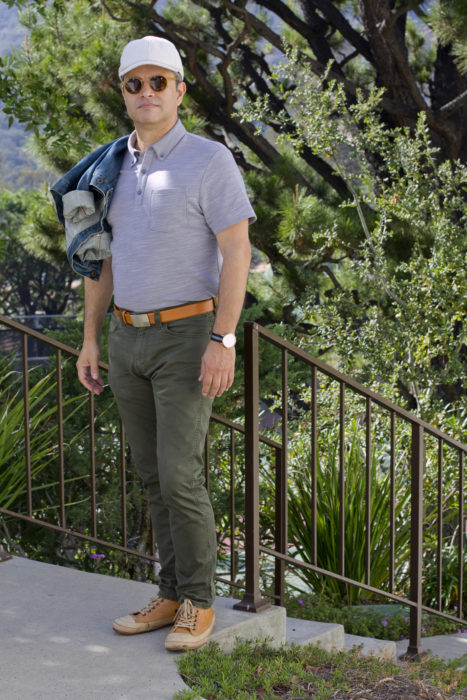 My polo shirt is also from Banana Republic because it's stretchable, breathable and oh, so comfortable . As for the pants, I'm a Levi's type of guy. Not that I don't own any other types of pants or jeans, but you'll usually catch me in a pair of Levi's or American Eagle's. I also have some, almost vintage, Façonnable sneakers. I love the color, they are – you got it – comfortable, and go well with my favorite Schedoni belt. If you guys don't know about Schedoni, let me help you a bit. Schedoni is a luxury Italian leather manufacturer. They may luggage pieces and accessories. I only know of one store they had in Coral Gables (Miami, FL). I wish they would sell more of their luxury pieces online, but, Schedoni is very, very picky about things like that. So, if you ever get the chance to be in one of their stores, walk in and buy your heart's desire.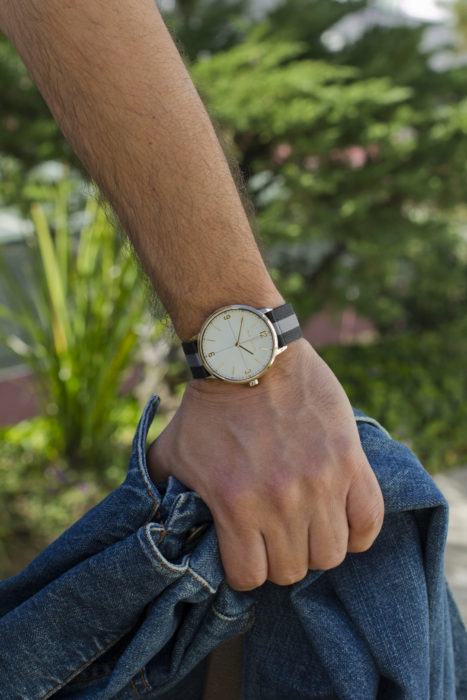 To finish off this outfit,
I picked my go-to Burberry denim jacket
and of course, one of my Ray Ban sunglasses. I tell you, I love sunglasses and have quite a large collection. Ray Ban has quality you can count on, and their pieces go with just about anything you have.
This Vince Camuto watch is light, which, for a day out in the woods is a dream. After hiking for a few hours, everything starts to weigh in on you. So, packing light, or wearing light pieces will make your day that much memorable.
Hope you enjoy this post, let me know what you think, and please don't forget to follow me on Instagram.