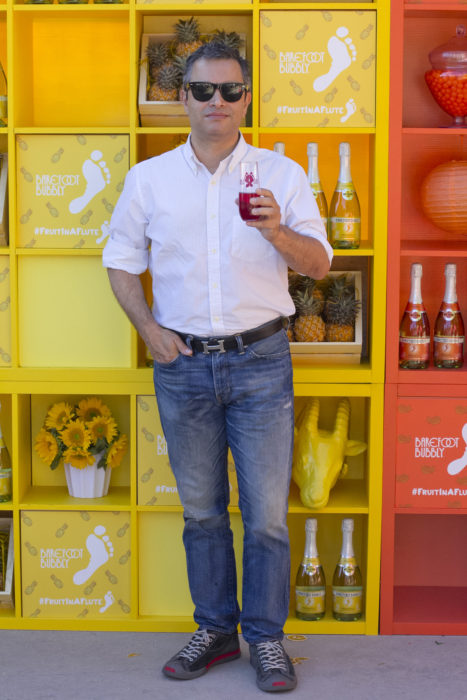 Saturday I got the pleasure to be invited to the Simon House in Beverly Hills for the #BarefootBubbly Fruit Feast. What can I say, I had fun sampling the multitude of Bubblys from Red to Orange, to Pineapple and more!
I don't know about you, but I didn't know Barefoot Wine & Bubbly has been around since 1965. All I know is that I've known about them for the longest time. Anyway, I had the most amazing afternoon sampling Barefoot Bubbly with @RossanaVanoni – please check her website for more photos and women's afternoon fashion styles.
As for me, I wore light threads since it was going to be a hot day in the sun. My go-to Ray Ban Wayfarer sunglasses, a polka dot white long sleeve shirt, Levi's 511 jeans, an Hermes belt, and Banana Republic shoes.