One of the few decadent past times of gentleman has remained with us. Cigars, cut light smoke & relax. It's an art, like picking out the right outfit, driving an awesome car, tying the right neck tie, or lightly tucking in your forehead hair before going to meet someone special. There is an art to lighting a cigar, but let's get more personal and talk about picking the right cigar.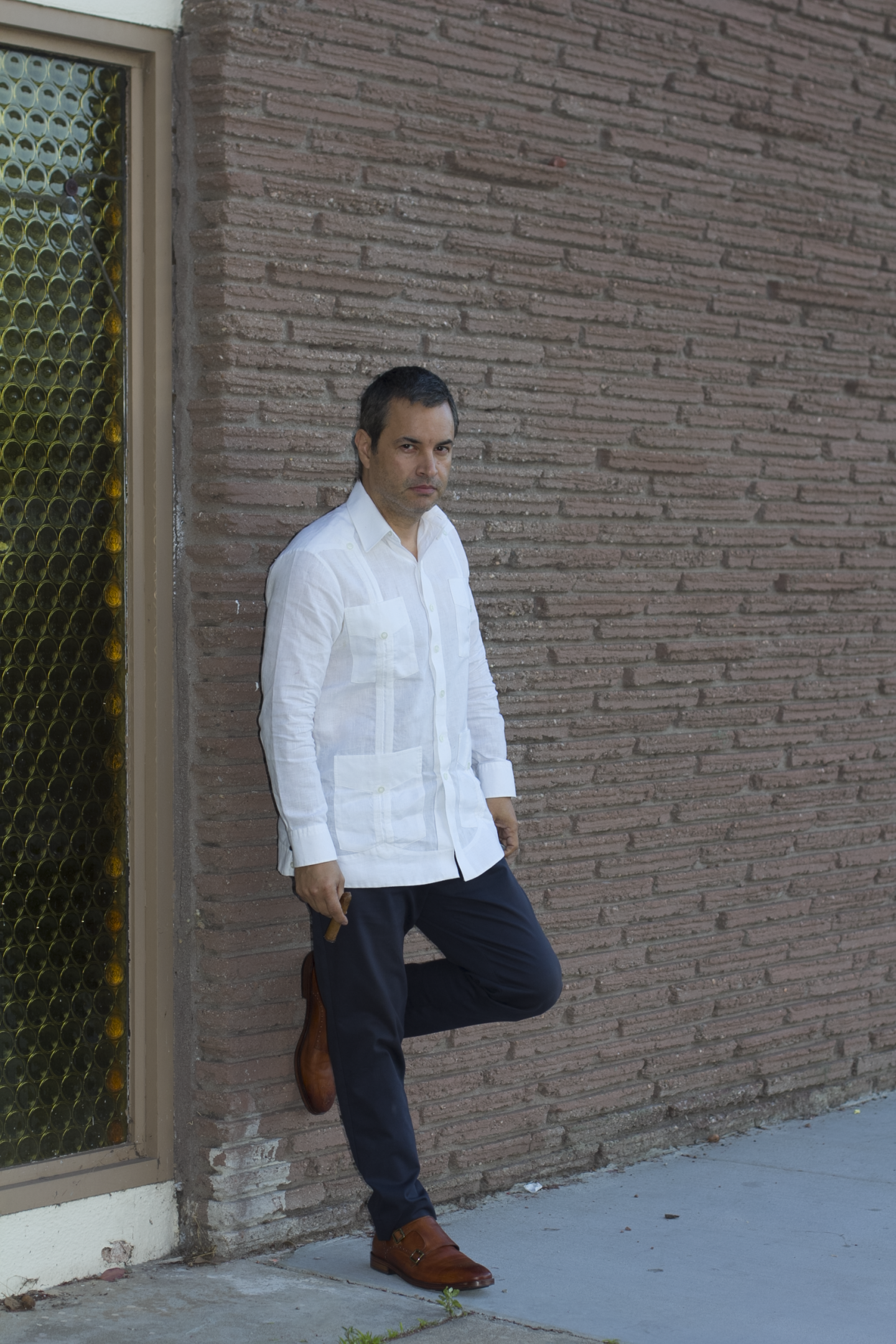 Cigars are like that awesome suit that makes you look great and it's, oh, so comfortable. Or that jeans and shirt outfit that you could go to sleep in. Yeah, that's how choosing a cigar is. There is no wrong or right cigar for you. There are many types of cigars that have light creamy tastes (my favorite), to robust (maduro) chocolaty and spice. Now, when choosing a cigar, just like your clothes, make sure that they are right. Cigars are made from the tobacco leaf. Naturally! In their prime, they are kept at between 65-70 degrees humidity and 68-74 degrees Farenheit. Not to cold, to hot, too dry or too humid, you get the idea. So, after you've picked your favorite cigar, make sure it's not dry to the eye and not brittle when gently rolled on your fingers to make sure they give a little.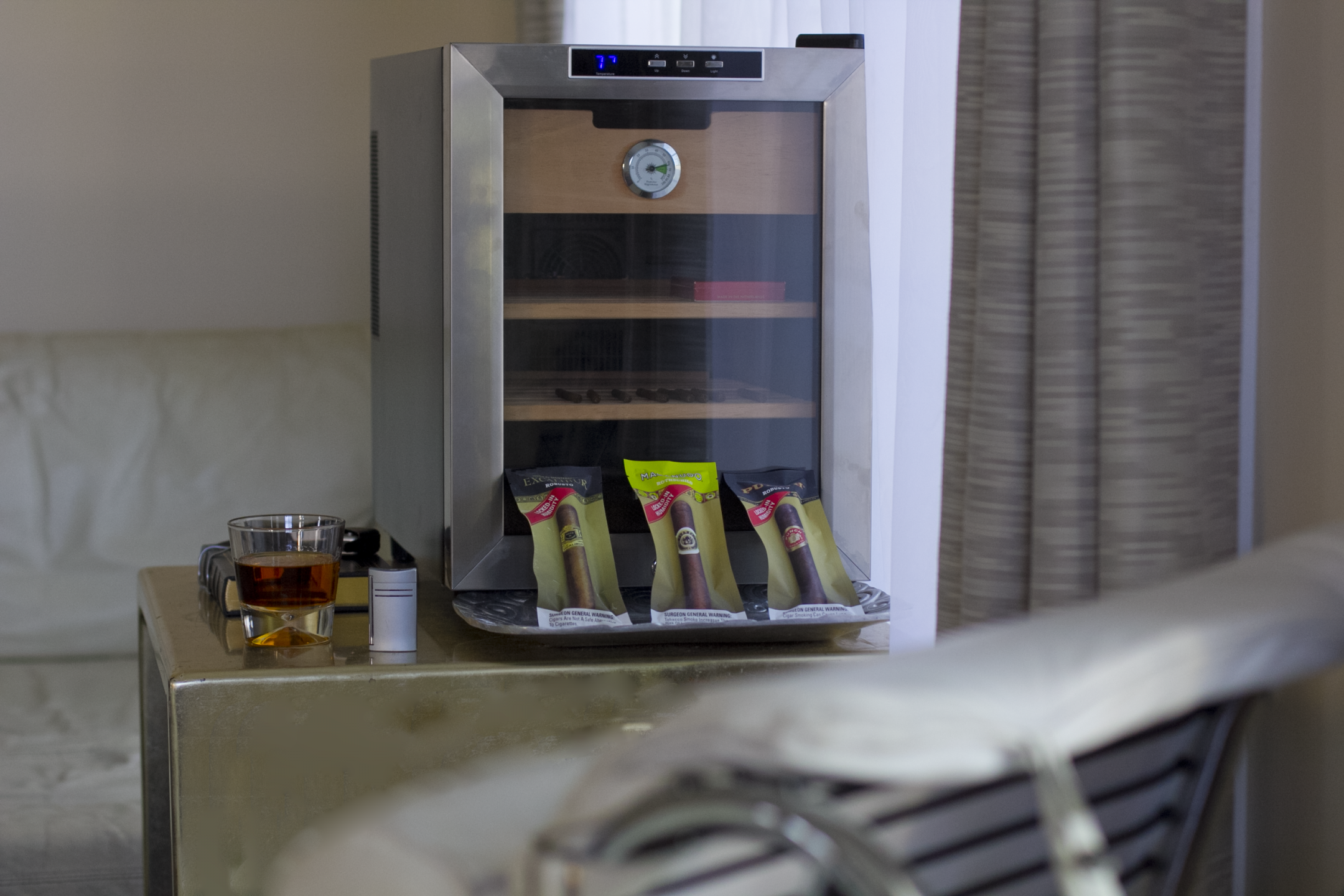 If you're like me, you'll have a nice collection of cigars that you care for in your cigar humidor. Because I'm in LA, my cigar humidor has a an AC cooler, a heater to keep them at the right temperature because it's usually in the 50's or lower at night, an LED night light to display my favs or for a late night puff, a hygrometer to make sure it's at the right humidity, cedar shelves to keep them at their best, and it holds up to 250 of my favorite cigars. But, you don't need all of that to enjoy a great cigar. That's why I'm letting you know about Scandinavian Cigars and their brands Excalibur, Partagas, Punch, Macanudo, Cao, Half Pipe, & Havana Honey's with their locked-in humidity cigar packs. They are some of my favorite add-ons to my cigar collection. Using findacigar.com, the process of locating these brands has become a quick and easy process. When going to events, I can keep them in my pocket and open them up when I'm ready. They'll be just right for relax time! My favorite so far is the Excalibur. Why? Well, I have Honduran influences and they just make for great cigars. The Excalibur is a mild-bodied cigar. You'll usually catch me smoking light tasting cigar with coffee or my favorite vodka & cranberry cocktail, but when the time calls upon a heavier, more gentlemanly drink, I'll take a robusto cigar with my whisky or rum. But, like I said, cigar smoking and pairing is very personal.  You do you, boo.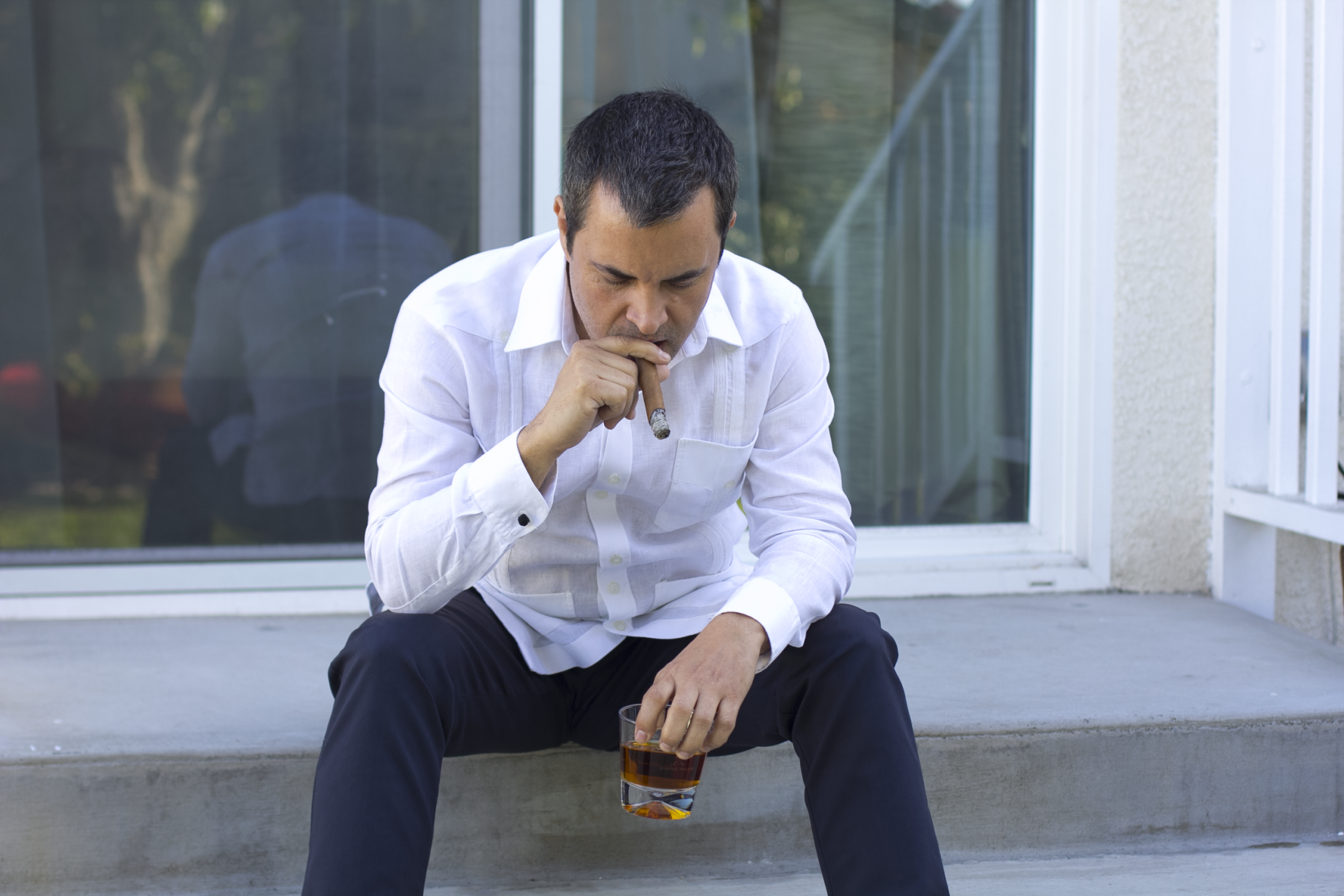 Now, unto the proper way of lighting a cigar. All hand-rolled cigars, like all of Hoyo de Monterrey, need to be cut at the cap before smoked. Usually a 1/8″ to 1/4″ cut should suffice. As with everything in life that is to be enjoyed, lighting a cigar is no different. A long match or butane lighter are the best. A Zippo type lighter is a no-no for lighting a cigar as it will impart a fuel-like taste, and other cigar aficinados won't let that pass, as you'll be hearing about it for ever. Gently roll the cigar on your fingers as you pull it toward the flame of the light. Roll it as the sides are gently toasted. Admire the cigar and the light, enjoy the moment as you are handcrafting an experience that few gentlemen experience. After the cigar foot has been gently toasted, light the front of the cigar and now you can start taking a few gentle puffs. But wait, there is more, now you put the cigar aside for about a minute so that the cigar cools down. A very hot cigar may impart a bitter finish. See, I told you it's an art and gentlemen, and ladies, like you can partake in this decadent luxury and not look like an amateur. And never, stub out a cigar to relight at a later time. That is the craziest faux-pas you can commit. Why? Because the heat and humidity remaining inside of any cigar after it's been smoked will give it a vile taste when relighted.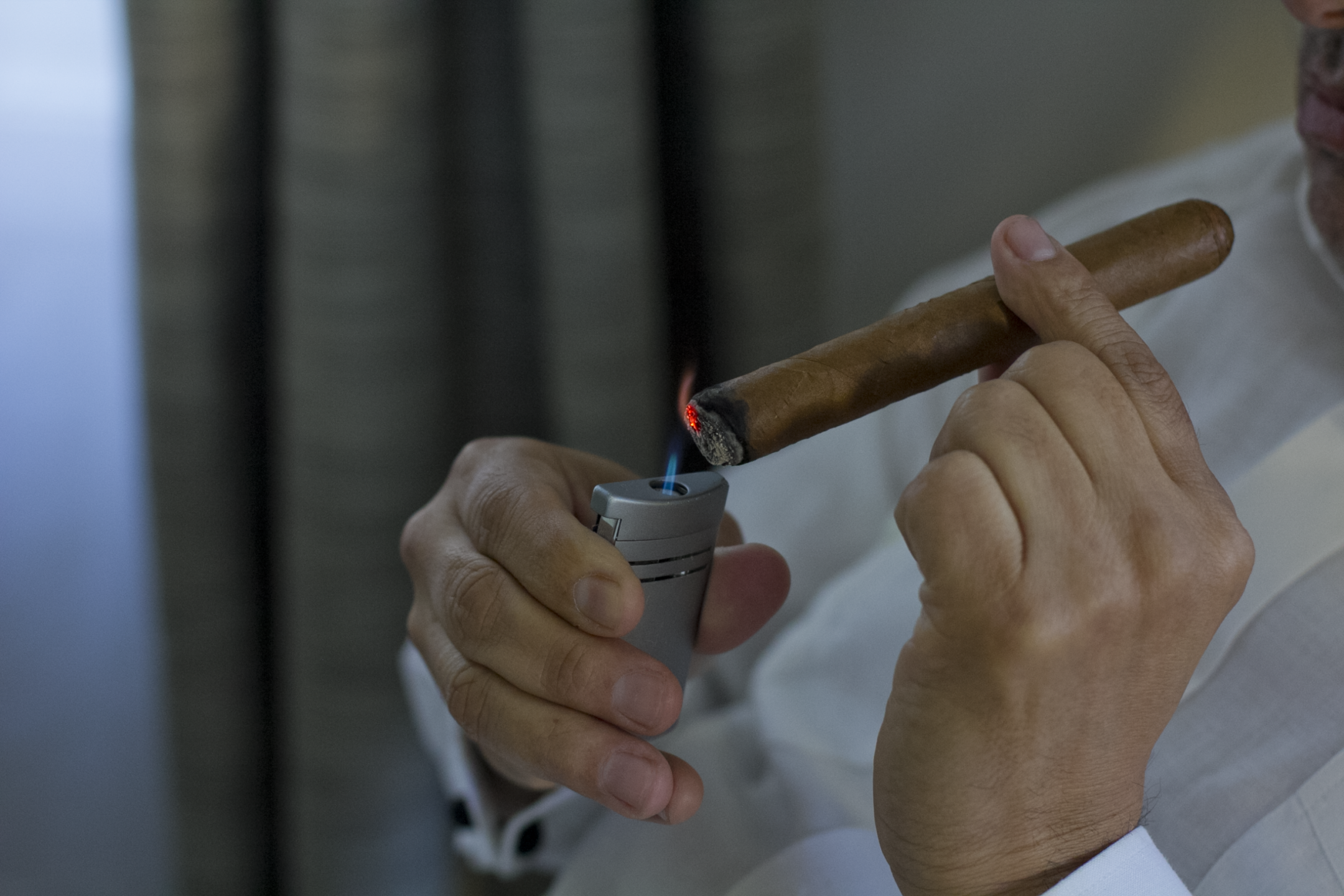 So, now that you know the dos and don'ts of smoking a great cigar, do like me and partake in awesome experiences by easily locating premium cigars on findacigar.com. Cigars-cut, light, smoke & relax. Bye for now, it's time for me to enjoy the Partagas Heritage, also with a Honduran wrapper and filler. Oh, yeah! It's like falling asleep beneath the flowers for a couple of hours, such a beautiful day – from one of my favorite chilax songs.
This post is in sponsorship with Scandinavian Tobacco Group