I live for coffee dates, well who doesn't, right? I'm so lucky to live near many amazing and exciting locales, like Malibu, Venice and today it's Santa Monica. So, coffee and a black vest outfit were the theme for this day,For Los Angeles male lifestyle bloggers Santa Monica was a small, but vibrant, no fuzz village up to about 8 years ago, in my opinion. Now it's buzzing with shops, restaurants, and many tourists that come for a few hours or a day.
For this look I went with an all black outfit, except for the socks and shoes! I gots to keep some color on me where ever I go.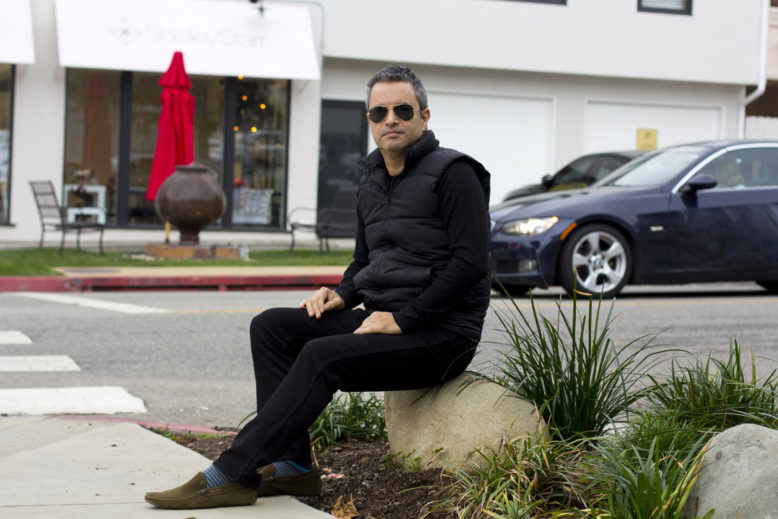 I opted for a black vest and light sweater from Old Navy, and when it's got to be jeans, it's got to be Levi's. Some colorful stripe socks and my favorite green suede Gommino driving shoes from Tods. Seems like in my mind I wanted to match with my coffee, as I almost always drink it black.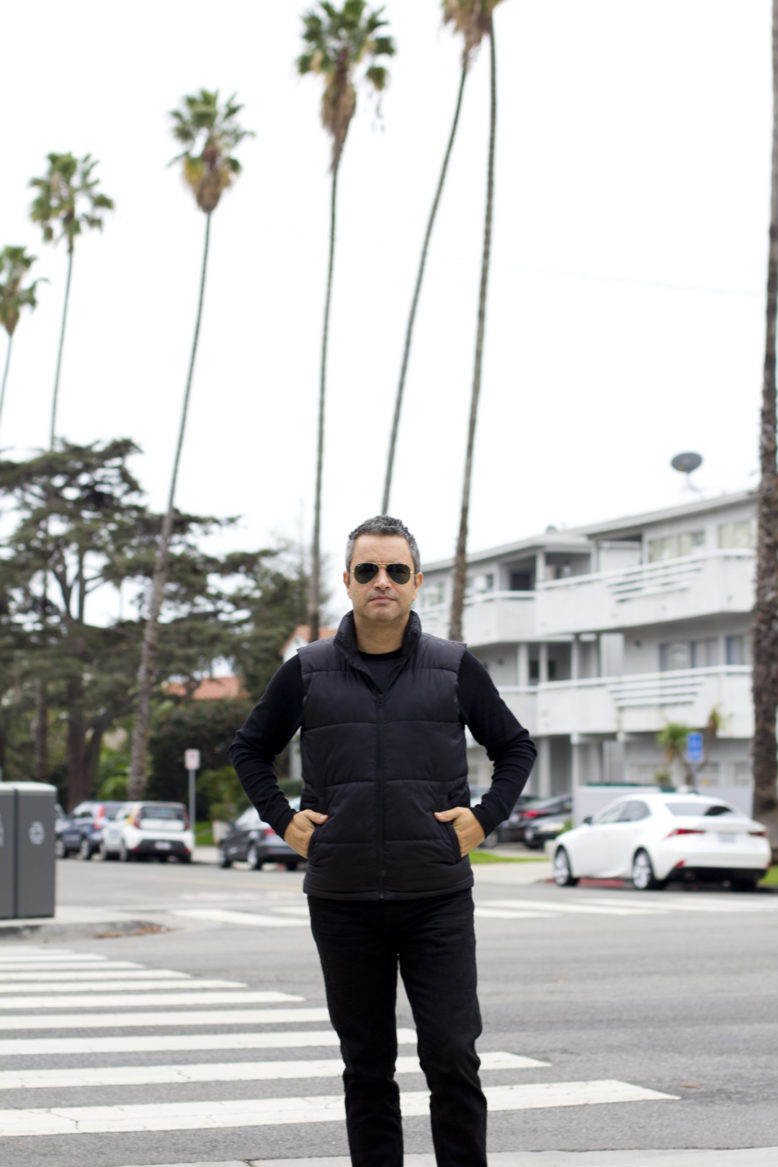 Love how the palm trees in the background look so elongated, almost like tall grass on a cool summer's day.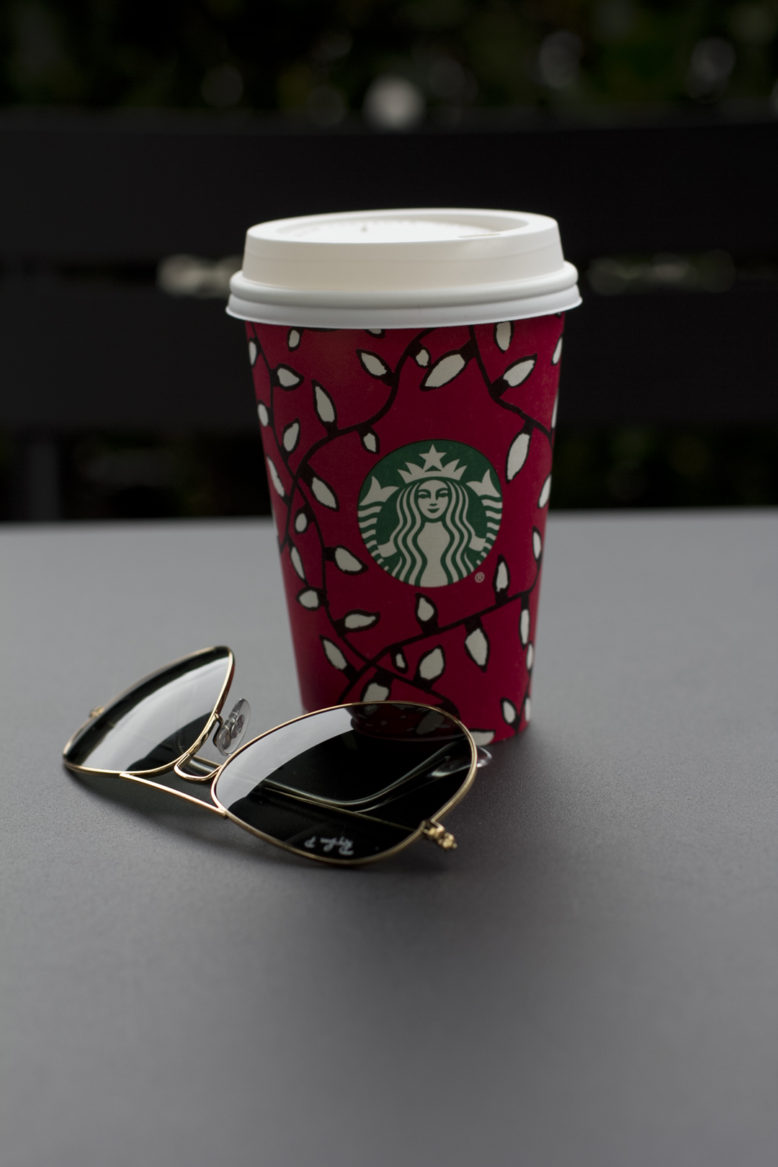 And for the coffee table, the usual Los Angeles male lifestyle bloggers' sunglasses are a typical requirement. Makes me chuckle every time I go into a coffee shop and look around the tables. If there are sunglasses next to the cups, chances are they belong to a blogger!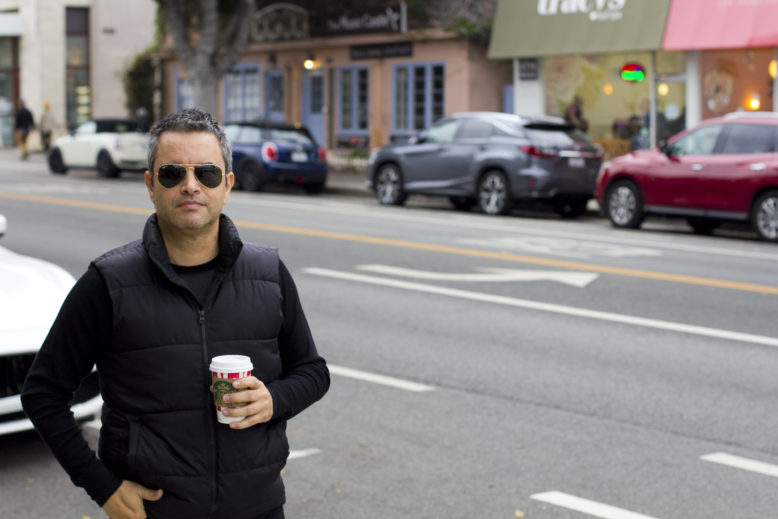 As you can see, Santa Monica shops and restaurants are very colorful, and each has it's own unique feeling. Next time you're in LA or nearby, take a few minutes and make it a date to come and visit Santa Monica – you won't be disappointed.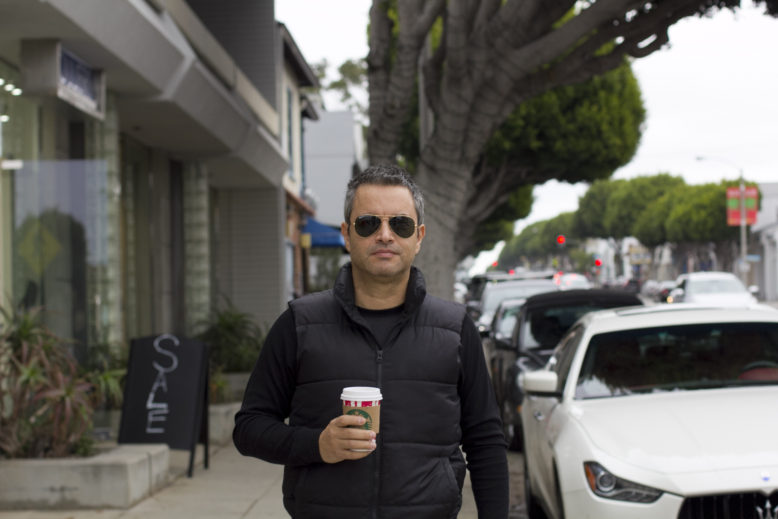 As always, get inspired and let's see how you'd style a coffee and a black vest outfit. Let me know in the comments below. Hope you've enjoyed this Los Angeles male lifestyle bloggers outfit post, and please don't forget to follow me on Instagram.