How to open a cryptocurrency account to buy & sell
Want to dip your toes into crypto? FOMO about Bitcoin, Dogecoin, Shiba Inu, Atom, Luna, and others? Yes, I've been there and done that. After years of cryptocurrency investing, I've made many mistakes and learned what works for me. It often comes down to so many options, so little time. How much money should I invest in cryptocurrency, which are the right coins to buy, and hold (HODL), and which ones should I stake, or provide liquidity in. Thankfully, it's easy to research, learn, and get started. You can start investing in cryptocurrency within minutes. Here's how to get started by opening a cryptocurrency account.
Choose a Crypto Exchange
First things first. Pick a broker or cryptocurrency exchange. You've heard and seen them all over, Coinbase, FTX, Crypto.com, Gemini, Binance, etc. I have accounts with all of them, but there is one that I use, almost daily, when buying, or selling crypto. More on that later.
But what is a cryptocurrency exchange? Just like stocks on Wall Street, exchanges allow you to easily buy or sell your crypto (coins). Exchanges provide interfaces to view price charts, see what the last price was for your coin, etc.
Never give your login information to anyone saying they are an admin or support from any cryptocurrency exchange. No one will ever need to ask you for your login information.
Don't use an exchange where you need to buy the coins you want by first buying another type of coin. Similar to buying Russian Rubles to buy British Pounds. Just buy the British Pounds. Now, there are exceptions, where once you have a coin, you want to exchange, or swap, for another coin. We are not talking about that here. We are talking about your initial purchase requirement.
Don't use exchanges where you can not move your coins into your own crypto wallet, or transfer them anywhere else. Such as Robinhood, SoFi, and PayPal. This ties in with "not your keys, not your coins," which you'll hear over, and over again. If you do not have control to move your coins, they are not really yours and can be held hostage for whatever reason.
I personally never click on an email link from any provider. If they sent me a message, it will be on the app, or website, on which I'll log in manually and check.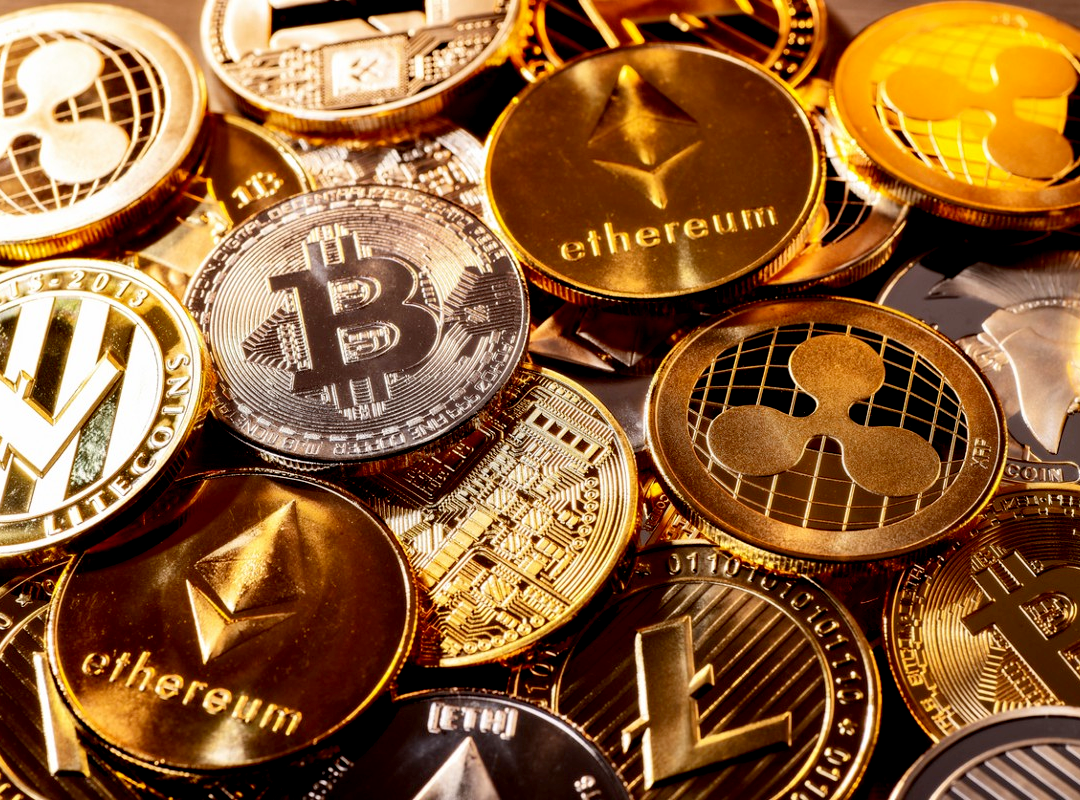 Not your keys, not your money.
If you do not own the keys to your wallet where your crypto is stored, you do not really own them. The seed phrase is a series of 12 to 24-word recovery phrase that is generated by your cryptocurrency wallet. It is used to replace any hot, or cold crypto wallet.
Create and verify your account
Once you've chosen which exchange to use, download their app from a secure location such as Apple App Store, Google Play Store, Samsung Galaxy Apps Store, LG SmartWorld, Sony Apps Market, and Amazon Appstore. You'll be asked to verify your identity by uploading a valid government-issued photo ID, and a selfie; verify your email and phone number. This is an essential step to prevent fraud and meet federal regulatory requirements. Once you complete the verification process, you can start making deposits to fund your cryptocurrency account.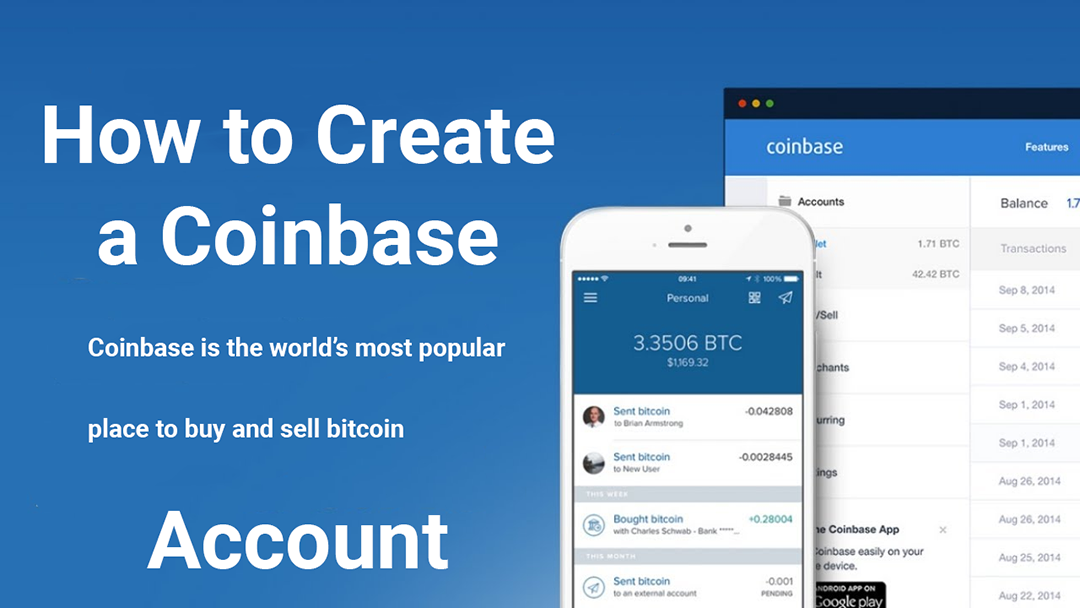 What I use:
I prefer Coinbase because I can fund my account through several options such as my bank account, PayPal, Google Pay, and Apple Pay. The great thing about using PayPal, Google Pay, and Apple Pay is that my funds are instant and I can start buying right away. Whereas when using a bank transfer, I need to wait for 3 to 7 days before I can start buying. Also, Coinbase has a free Coinbase Pro version, where I can see better details, charts, buying/selling movement, and lower transaction fees compared to their "regular" Coinbase account, and some competitors' exchanges. Coinbase and Coinbase Pro (herein referred to as Coinbase) also allow me to buy/sell Atom, one of my favorite coins. I use Atom to invest in Osmosis. Osmosis is a decentralized peer-to-peer blockchain that people can use to create liquidity and trade IBC-enabled tokens. The Osmosis blockchain is made up of free, public, and open-source software. More on Osmosis in another blog post. Believe me, you'll want to know about Osmosis to invest, grow, and make money with your crypto coins.
Deposit cash to fund your account
Before you can start buying coins, you'll need to fund your account. You may link your bank account, and deposit via ACH, wire transfer, or debit card. Most exchanges have a few days waiting period to settle the funds into your new account before you can begin buying or selling coins.
Place your cryptocurrency order
Once your account is funded, the fun begins and you can place your first cryptocurrency order. There are hundreds of coins to choose from. Some are well-known, while others are not. My favorites to get started are equal dollar amounts of BTC, ETH, LUNA, UST, and ATOM. If I have any extra spending money, I like to buy DOGE, and SHIB. These last two are highly volatile, and do not make a considerate portion of my crypto investment bag. In a follow-up blog post, I'll tell you my favorites, and the reasons why I hold them in my bag (cryptocurrency wallet). 
The 30 biggest cryptocurrency coins on market capitalization are (as of May 4, 2022):
Bitcoin (BTC)
Ethereum (ETH)
Tether (USDT) – A stable coin
BNB (BNB)
USD Coin (USDC – A stable coin
XRP (XRP)
Solana (SOL)
Terra (LUNA)
Cardano (ADA)
TerraUSD (UST) – A stable coin
Binance USD (BUSD) – A stable coin
Dogecoin (DOGE)
Avalanche (AVAX)
Polkadot (DOT)
Shiba Inu (SHIB)
Wrapped Bitcoin (WBTC)
Polygon (MATIC)
Dai (DAI)
Near Protocol (NEAR)
Tron (TRX)
Cronos (CRO)
Litecoin (LTC)
Bitcoin Cash (BCH)
Unus Sed Leo (LEO)
Chainlink (LINK)
FTX Token (FTT)
Cosmos (ATOM)
Uniswap (UNI)
Algorand (ALGO)
ApeCoin (APE)
What is a Stable Coin? Stablecoins are cryptocurrencies where the price is designed to be pegged to a cryptocurrency, fiat money, or to exchange-traded commodities. In this case, they are pegged to the US Dollar, and it's worth $1. It does not go up, or down in price like other coins. It remains stable in good, and bad times.
Caveat:
The value of stablecoins is based on people's trust in the company holding the collateralized reserve asset, and that trust may waver on occasion. Stablecoins may lose value if the company goes bankrupt. It is critical for the holders to declare solvency to maintain trust in the coin and its value. Many stable coins are backed by certificates of deposit, cash & bank deposits, treasury bills, secured loans, corporate bonds, and other investments (BTC, LUNA, etc.). More on how I use stable coins in my investment strategy, in another blog post.
Select a wallet
Yeah! You purchased your first coins, and have now popped your cryptocurrency cherry. Congrats on joining the team. You've just bought yourself a ticket for a wonderful ride.
So, what do you do with your coins? Cryptocurrency exchanges are not, yet, backed by protections like the Federal Deposit Insurance Corporation (FDIC), and are at risk of theft or hacking. If the exchange gets hacked, or it goes into default, you may lose your coins. WTF? Yeah, so it's up to you to make sure that you cover your butt, and keep your coins safe. You can keep your coins in an exchange for as long as you want, or need. But I always like to buy my coins in an exchange, and then withdraw them (transfer) to my own crypto wallet. Remember my keys, my coin. The expression "not your keys, not your coins" refers to needing to own the private keys associated with your funds. In other words, the keys to your crypto wallet are where you keep your coins. The keys being your 12, or 24-word seed phrase for your crypto wallet. And this seed phrase is very important. It is used initially when you set up your crypto wallet. Your crypto wallet is an interface that allows you to easily see your coins. Your coins are always on the "cloud", or blockchain. If you lose access to your crypto wallet that was on your mobile phone, tablet, laptop, or hardware wallet, you can easily replace your crypto wallet with another device with your seed phrase. So, make sure you read my blog on crypto wallets to learn the dos and don'ts on how to keep your seed phrase safe.