Life. Spend it well. That is what Marks & Spencer is all about, and Rossana and I take it quite literally. So much so, that we always end up making holiday and restaurant reservations at the very last minute. So, I'm going to show you how to accomplish having all your stuff ready with Marks & Spencer for a last minute suitcase preparation, just like I did for our last trip.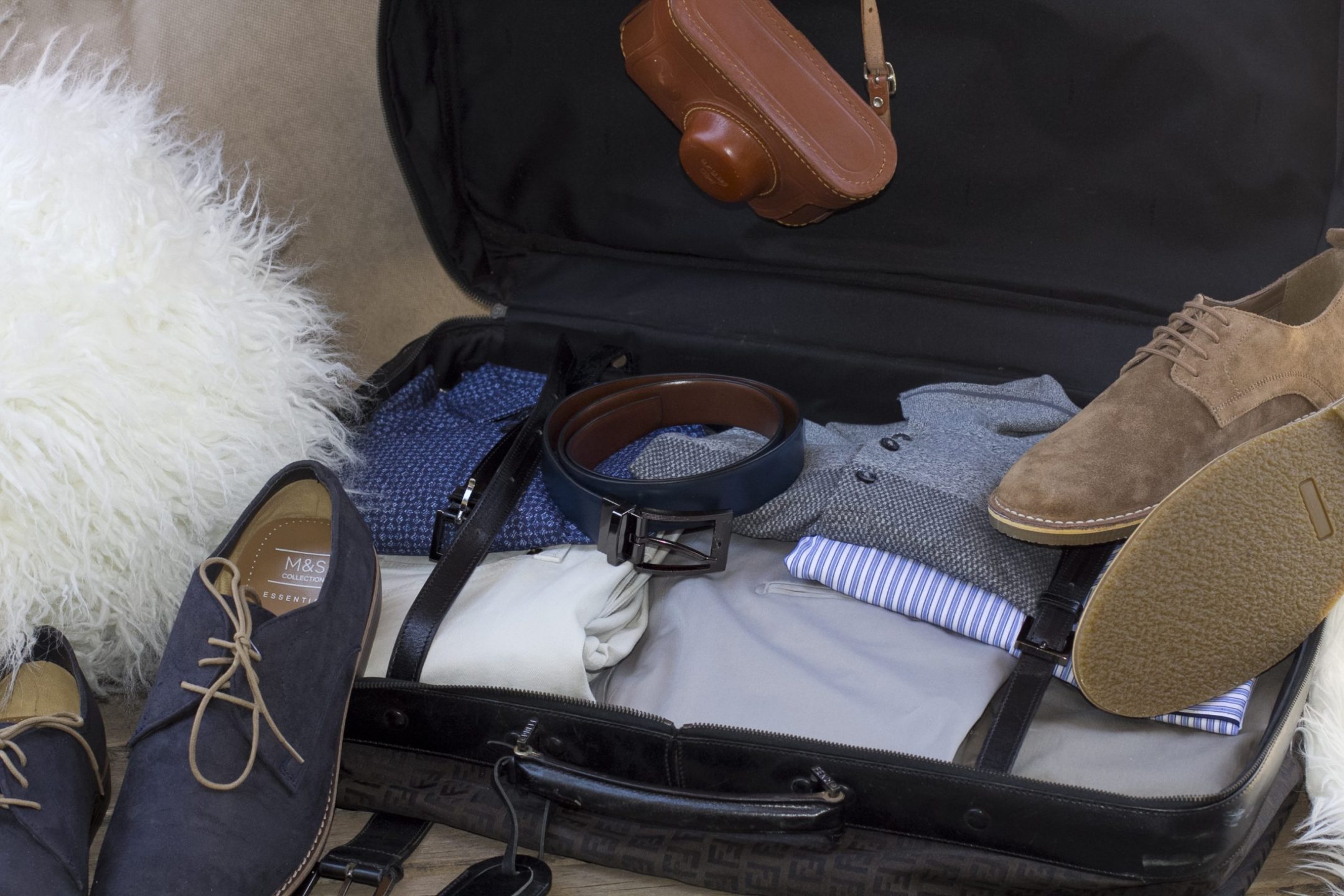 First off, get you some great looking, stylish, quality and comfortable outfits from Marks & Spencer. M&S has been around 1884, and they know how to help you make the most out of life. Whether it's a short trip, a business look, special moment or the time of your life; M&S has the clothes that you need. I even have a set of matching shirt & short pants pajamas ready, or like they say across the pond "pyjamas".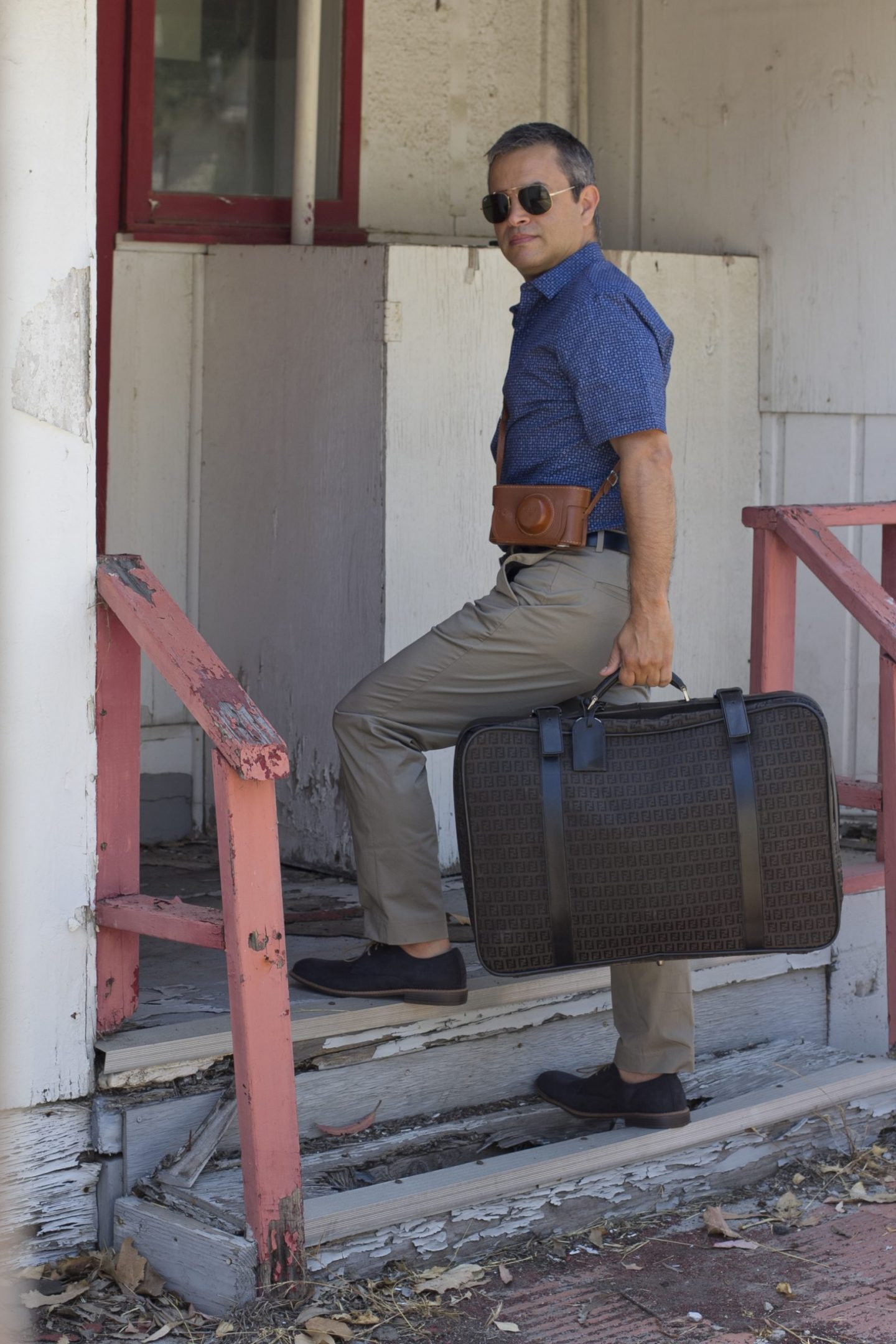 Arriving at my destination, I'm styling an M&S blue pure cotton slim fit printed shirt, slim fit sateen rich chinos, blue leather buckle reversible belt, and matching blue suedette lace-up shoes. These casual pants you can take from the office, to a night out with your girl.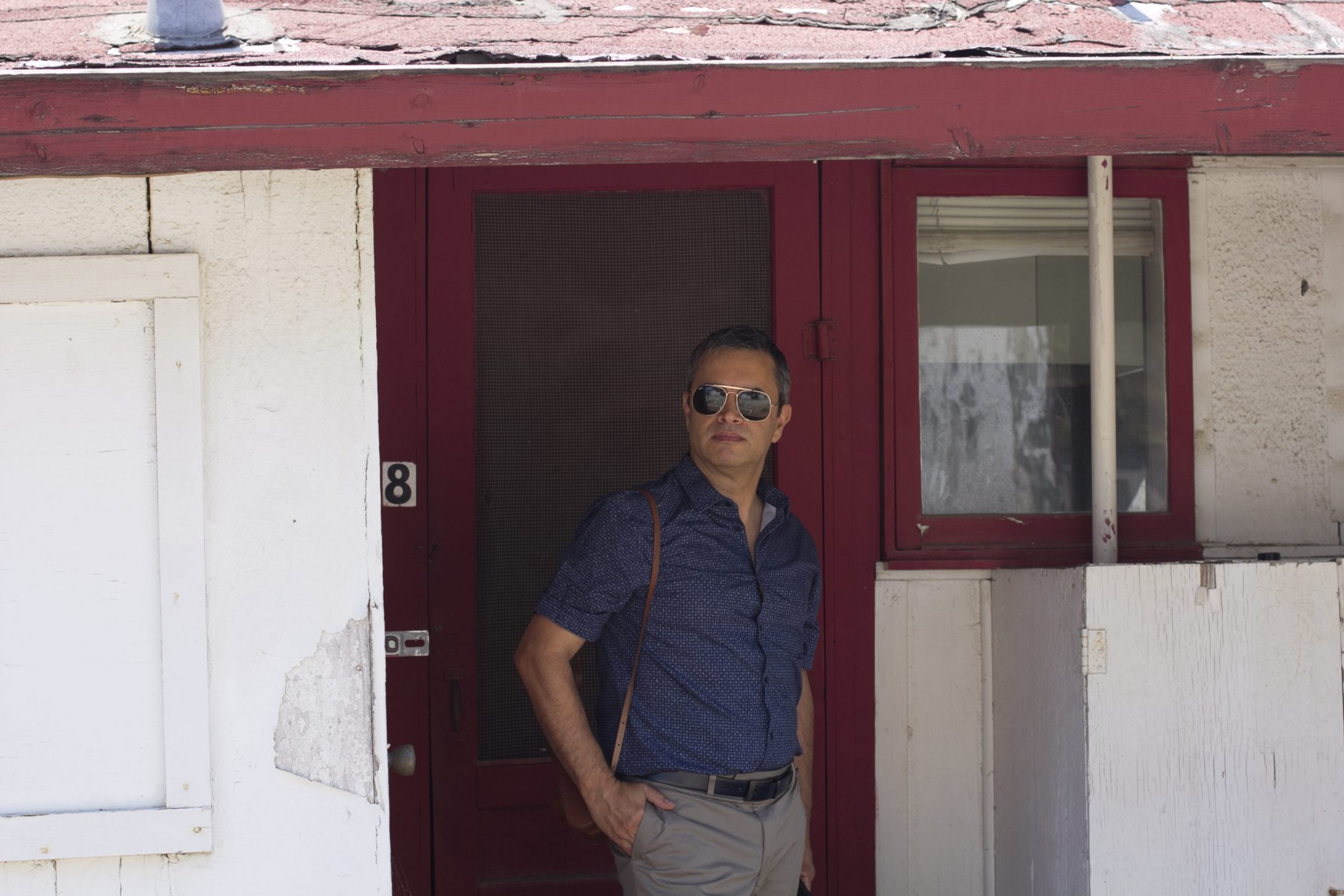 Below, is a close up of the blue suedette lace-up shoes. I like this rich dark blue color, and the shoes are oh so comfortable, just like the pants.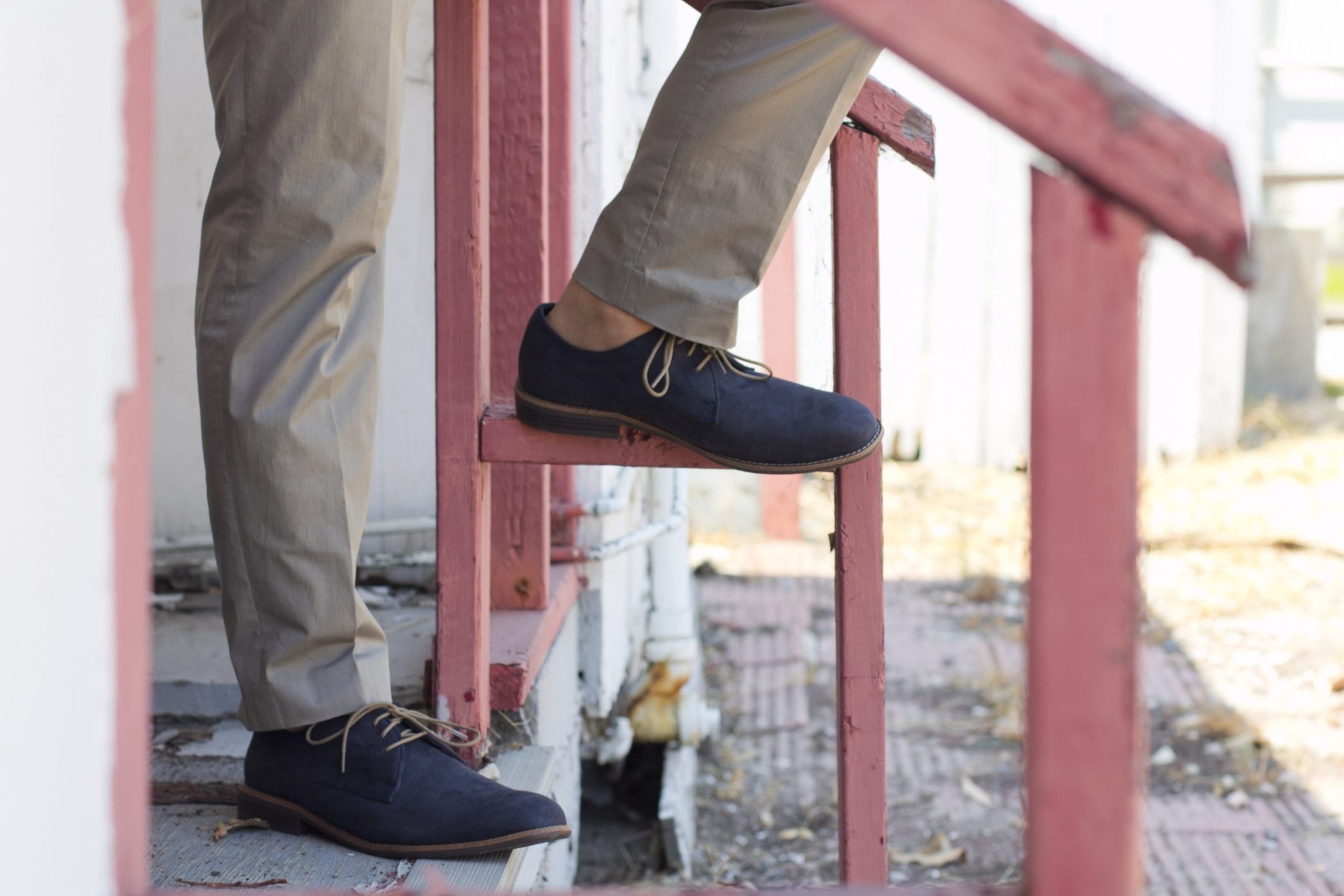 Now, that I'm all settled, it's time for some pictures to take back home. Do you know what camera I'm using? It's a 35mm Argus C3 Matchmatic from the 1950s. It's in pristine condition, even after being over 60 some years old. I like quality stuff, that's why I've worn M&S for over 20 years, and now it's so easy to order only. I no longer have to get my fill of M&S by going to London. Although, London is one of my favorite places, just like Paris so I wouldn't mind anyway.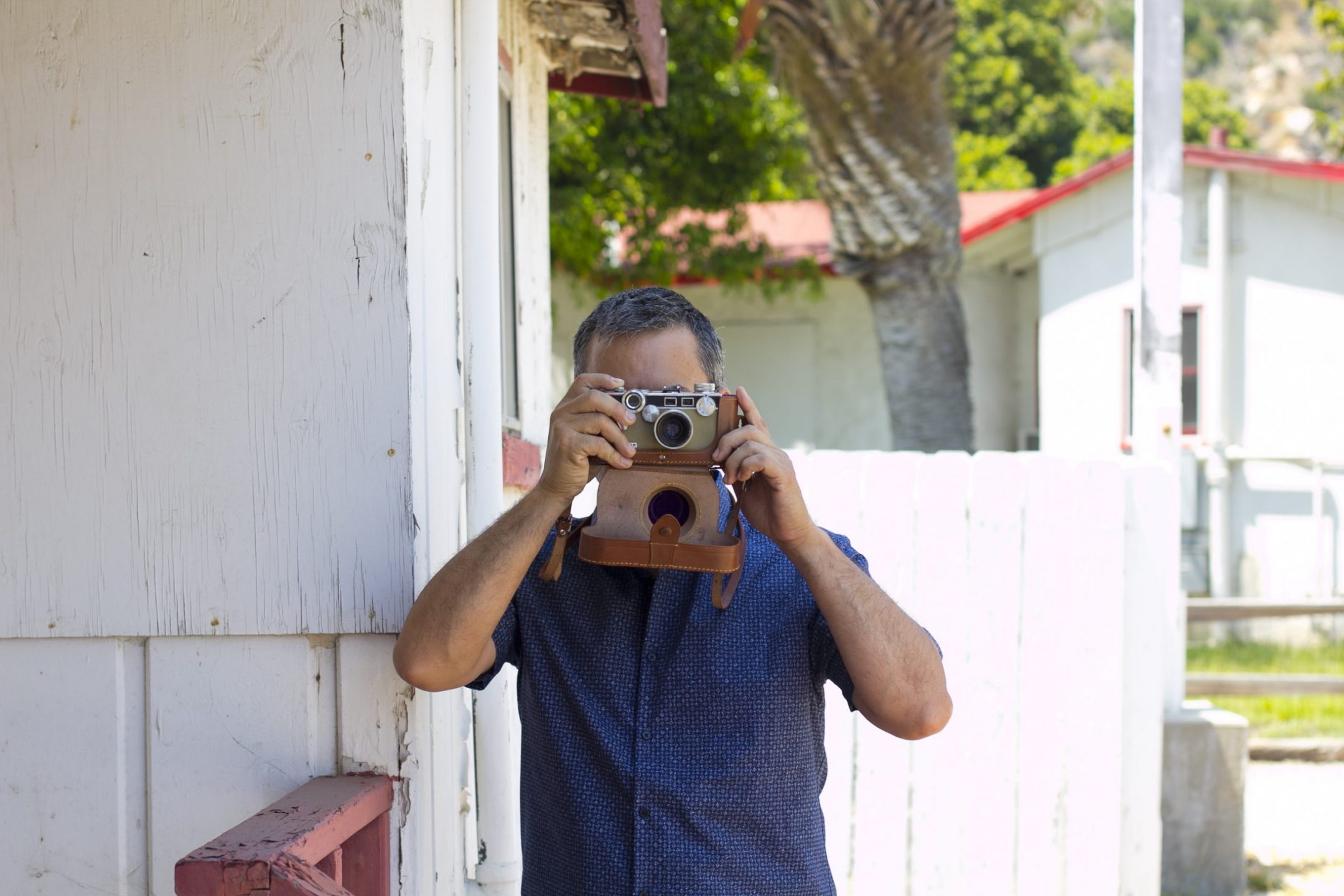 And here's my second M&S outfit. For this more casual look, I styled a cotton blend textured polo shirt, the blue leather buckle reversible belt, skinny fit stretch jeans and suede desert lace-up shoes.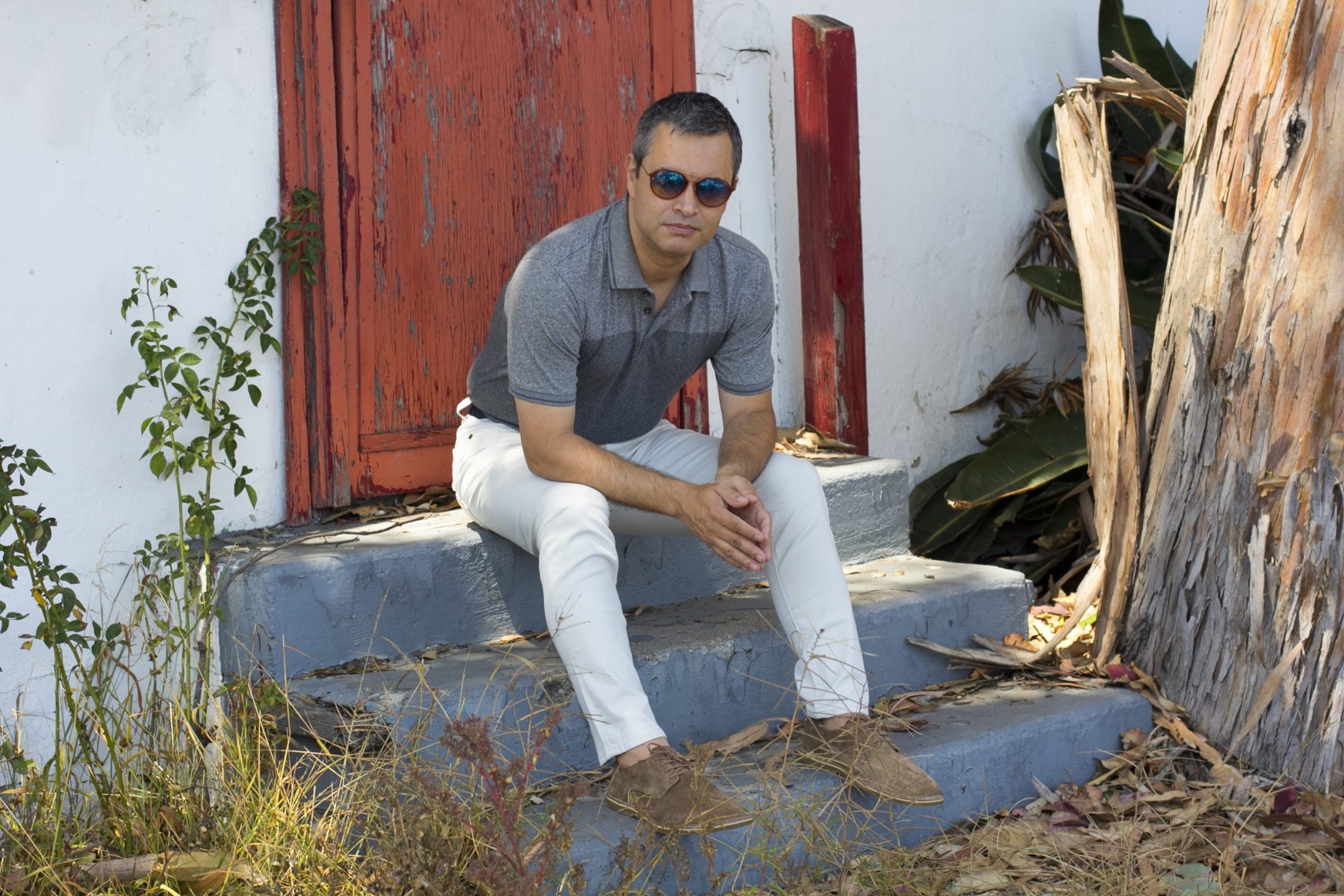 You'll notice by now that I haven't worn any socks with both pairs of shoes. Not that I don't like socks, I do. And M&S has great socks, but both shoes are so comfy, that I'd rather get some tan on my ankles.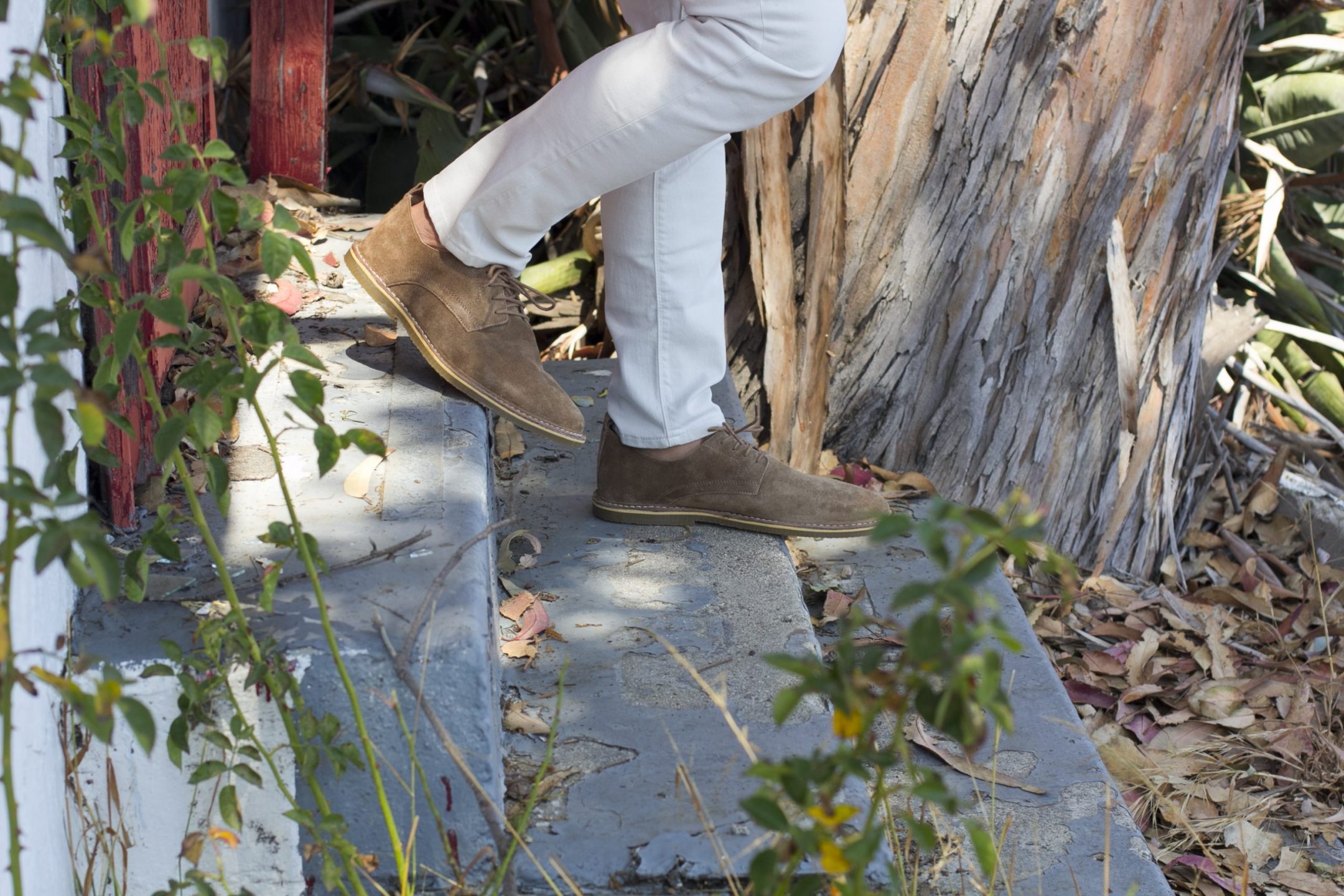 Here I am on my last day, enjoying the view. The ocean is in front, but that's a post for another day. This one is about getting your Marks & Spencer last minute suitcase preparation done. As you've realized, a few pieces from M&S, a pair, or two, of shoes and you pretty much have your bag all set up. Should take you less than 10 minutes to put the styles together, 'cause most M&S pieces mix and match great. So don't worry about the little things, enjoy life, live it up with family and friends, and everything will be seamless. Let's make the most of every moment by focusing on what really matters.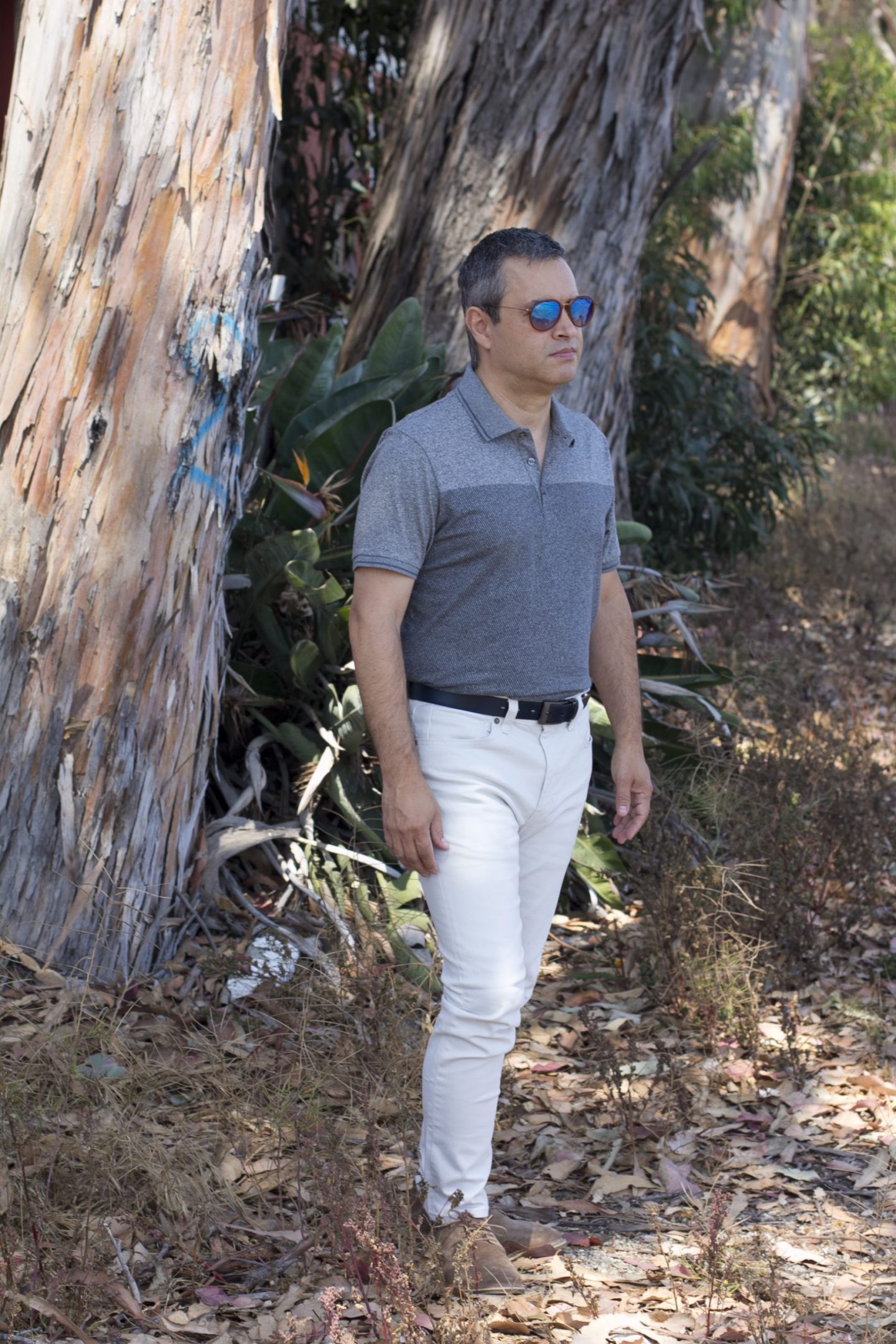 And now off we go, I'm ready for my next last-minute trip. Remember, life is short, every minute, every moment, every mouthful, spend it well. And, to make them more memorable, the right outfit from M&S can make any occasion special.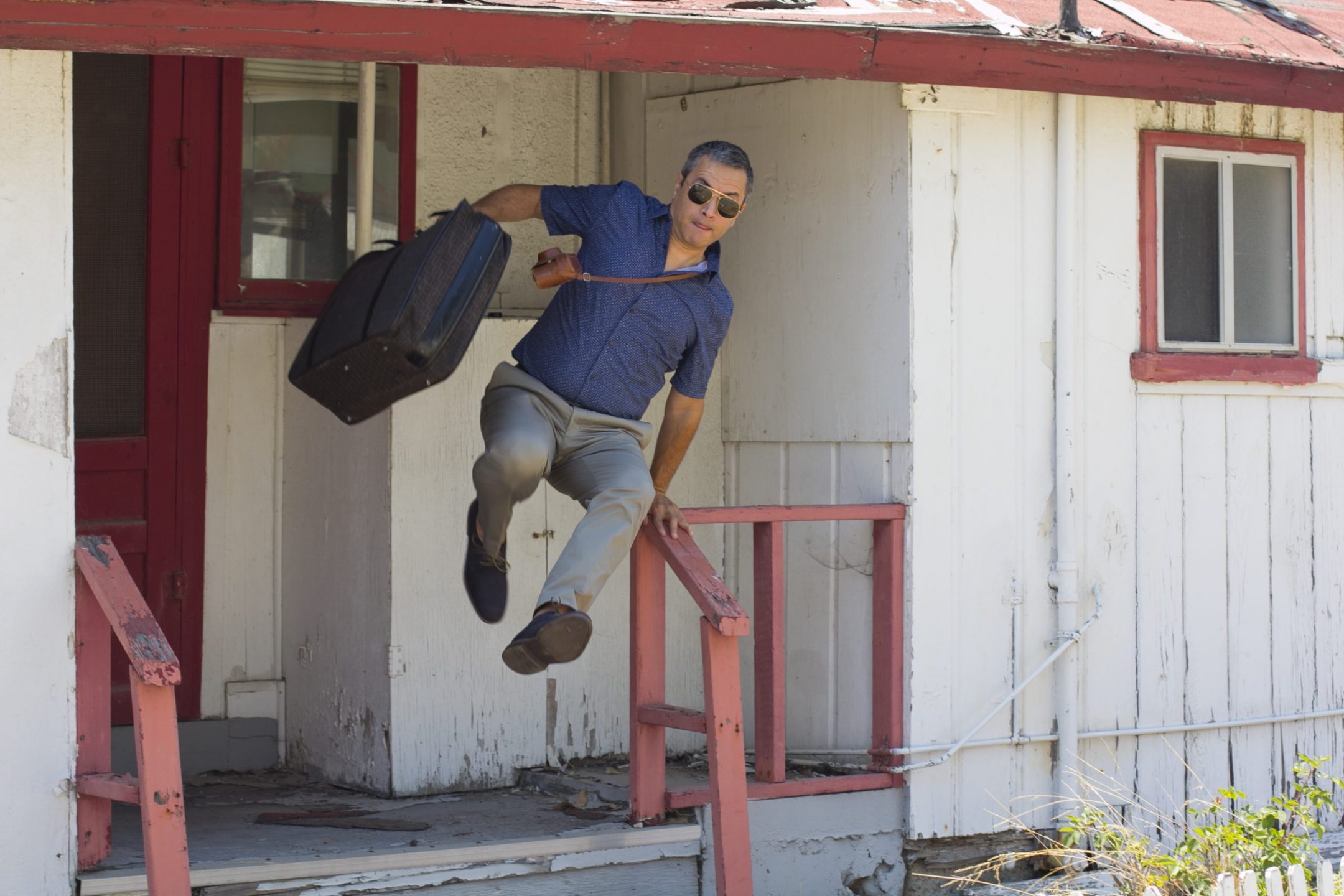 As always, get inspired and get some outfits from Marks & Spencer to make your last minute suitcase preparation a breeze. Hope you've enjoyed this post, and please don't forget to follow me on Instagram.
This was sponsored and supported collaboration by Marks & Spencer and Shopping Links. All opinions are my own.
Photographer: Rossana Vanoni
Location: Los Angeles