Monster 17-Inch Clevo X170SM-G Gaming Laptop Review
Satisfy all your entertainment and work needs with one device. As has happened to me in the past, you bought the newest, and latest tech, only to find out a few months later that it's no longer the top-of-the-line? Yeah, been there done that. Well, with Clevo laptops you won't have that guilt in the back of your head. That's why I like Clevo laptops. Clevo is one of the top-of-the-line desktop replacement laptops (DTR). In case you haven't heard that before, what is a DTR? A desktop replacement computer (DTR) is a personal computer that provides the full capabilities of a desktop computer while remaining mobile. This class of laptop usually includes more powerful components and a larger display than generally used in smaller portable laptops.
Clevo laptops make it easy to upgrade, and be future-proof for a few years, with the latest CPUs, RAM, graphics cards, storage/SSD cards, and/or display panels. Hey, I'm no IT engineer, and I can swap out RAM sticks, SSDs (I still call them hard drives, don't you?). So, show me where that CPU is and I can also swap it out. Clevo laptops make it easy; you just take a few screws from the bottom panel and you have access to just about everything. Try that on a Dell or Mac. Don't get me wrong; many well-known brands will also allow you to upgrade – your RAM and Hard Disk.
If you're like me, you enjoy fast, powerful, and beautifully designed pieces. That feeling you get when you know you've made the right decision, your gut feeling was correct, your new purchase makes you smile, and to top it off – you didn't overpay Priceless!
And, if you've tried it on those other brands, you know it's no easy feat to get to the parts. You pretty much have to disassemble the whole laptop. Yeah, I always end up with more parts and screws left over after I've tried that. Hey, nothing wrong with just upgrading your RAM or hard drives on a laptop, if you're happy having the same CPU processing speed and graphics card from a few years ago. Like they say, vintage is back in style if that's what you're into with your laptop. By the way, I do wish I had a 2009 Dell laptop just so I could use that lawyer's sad kitten video filter for my Zoom meetings. Don't you?! "Hey, I'm a real person, not a cat."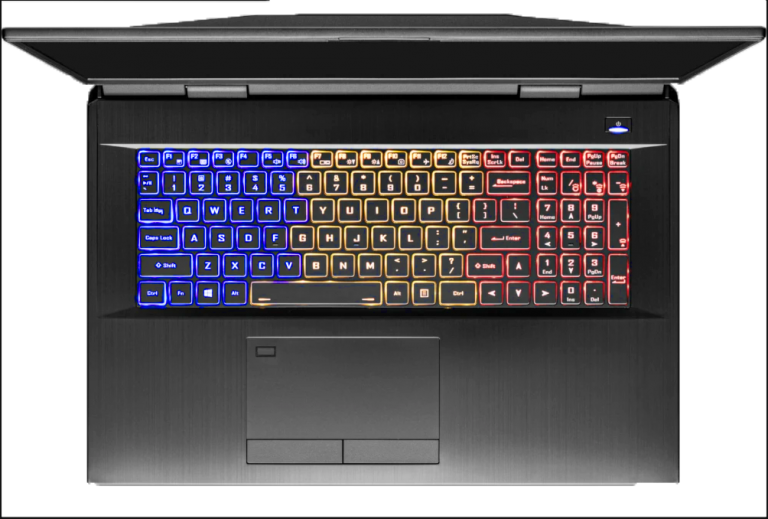 Now, let's get back on track.
Today, I'm writing this review on my newest laptop. Clevo's latest Comet Lake-S laptop, the 17.3-inch X170SM-G.
Clevo X170SM-G Specifications:
CPU – Ability to unleash the power of the 10th Gen Intel core desktop processor unlocked, with up to 10 cores & 20 threads
Memory – Up to 4X 32GB DDR4-3200 RAM, expandable up to 128GB
Graphics Processor – Latest NVIDIA GeForce RTX Super series graphics overclockable
Display – 17.3-inch thin bezel screen, up to 4K UHD wide view angle, G-SYNC, multi-display capability
Storage – Up to 4x M.2 SSD massive raid storage capability with RAID 0/1/5
I/O Ports – Thunderbolt 3 with up to 40Gbps, New SuperSpeed USB 3.2 2×2 with up to 20Gbps, 1 2-in-1 audio jack, 1 2-in-1 audio jack PDIF, 1 RJ-45 LAN up to 2500Mbps
Communication – Killer WiFi 6 AX
Camera – Built-in 1.0M HD
Keyboard – N-Key Rollover RGB per key illuminated full size keyboard with numeric pad
Pointing Device – Built-in secure pad with Microsoft PTP multi-gesture and scrolling function
Audio System – High-definition audio interface, SPDIF digital output, built-in array microphone, built-in two 3W speakers and 5W subwoofer, Sound Blaster Atlas, Super X-fi headphone holography
Enhanced thermal cooling design
Customizable gaming Macro N-Key rollover RGB per key back-lit keyboard
Sound Blaster ATLAS with Smart amplifier
And a unique dual AC adapter bracket
Laptop Dimensions:
Height: 1.71"
Length: 12.56"
Width: 15.71"
Weight: 9.38lb + about 3.87lb for the dual AC adapters.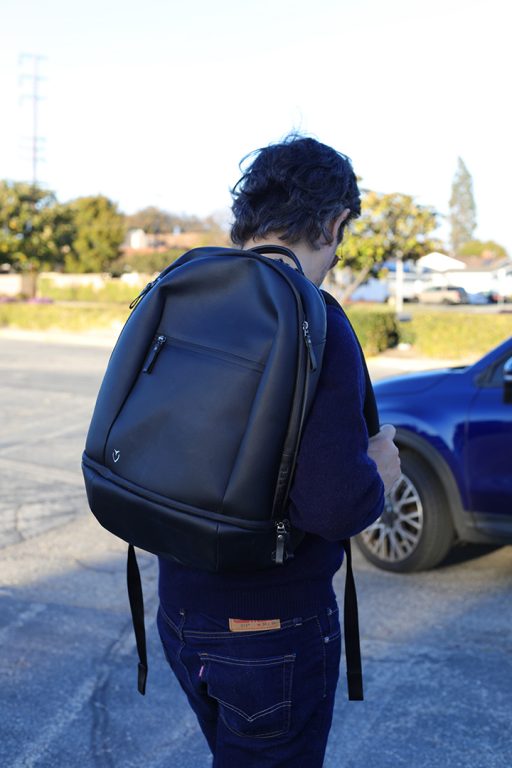 Clevo Laptops History:
It all starts with history. Clevo was founded in 1983 in Taiwan. It is an ODM computer manufacturer. Clevo is one of the main chassis suppliers for Alienware, and others.
Ok, ok, what is an ODM, by the way?
ODM, or Original Design Manufacturing, refers to a producer/reseller relationship in which the full specifications of a project are determined by the reseller, rather than based on the specs established by the manufacturer. The ODM model is most typically used in international relationships where an overseas design firm might use a domestic company to manufacture products to their specifications. Once again, originally ODM would refer exclusively to the product manufacturer, however in the tech industry ODM has also begun to be applied to either party in the relationship.
Clevo has gained recognition as the go-to company for high performance mobile computers that are custom built to your needs. Clevo not only designs the laptops, but sells direct to the public by assembling the laptop with parts chosen by the customer, and sells them under the Clevo brand. Clevo also provides support for the computers they sell with 1-, 2-, and 3-year warranties. There are also Clevo resellers (similar to automobile dealerships that offer you incentives, upgrades and/or service benefits) that will buy from Clevo, and provide final support to the end-user. Keep reading to find out more about Clevo resellers, and what they offer.
P.S. I bought my X170SM-G laptop from one of these US based resellers.
So, reading the history above, you'll now understand why you'll find this particular laptop under the name Clevo X170SM-G, or for the techies the NP9670M.
About My Computer Needs:
We always have to balance the wants with the needs. I want a powerful laptop that looks like a Mac, but don't need to spend $7K or more on it. Well, last year Clevo released its newest gaming laptop powered by the new Comet Lake-S desktop microprocessors. This is a laptop for those unwilling to compromise on speed, CPU, graphics power, and storage for years to come. Yet, want something that gives you more bang for your buck. The Clevo X170SM-g is what I call the Lincoln Navigator, or Cadillac Escalade of laptops. It's big, luxurious, yet it is fast and has great performance. This is the laptop that could easily be the State of Texas' official laptop. It's bigger and better. Robust enough for the rugged cowboy, cowgirl or cowperson, in you, yet sleek and modern for the minimalist.
My needs – I do a lot of RAW and regular photo editing with Photoshop, work on websites (having dozens of web browser tabs open at the same time), have several Word documents open while I work on multiple posts and website content, have Adobe Acrobat and Illustrator open, and all the while working on multiple social media and search engine platforms analyzing ads, creating new ads, etc.
My wants – So, because of what I do, I want a fast and powerful laptop. Transferring thousands of images and documents from clients to upload to their new sites, or working on my own social media posts, can take from a few minutes to hours. I'm for one to get it done ASAP. I don't like to sit in front of a screen watching that little circle go round and round counting down the minutes until the transfer, or rendition of an image, is completed. I'd rather be smoking a cigar, with drink in hand in my balcony; than sitting in front of a computer for it to transfer or download documents.
For example, with this Clevo laptop, with Photoshop closed and not active, I can select 50 RAW images, click on open with Photoshop, and have them ready and Photoshop open within 6-9 seconds. Yeah, that's speed and power that I can appreciate. Have you tested your current computer? Go ahead, select 10 or so, RAW images (or at least 30 large photos), click open with Photoshop and see how long it takes. Speed baby, that's the word of the day!
The great thing about Clevo laptops, and most of their resellers, is that you can customize, and configure it for your specific needs. You want/need a high graphics card for imaging or gaming? Or just want/need a powerful processor? Or anything in between the two? With Clevo you can opt for what you want and need, and take your laptop from work to play in a jiffy, and not compromise on either. One main difference in buying directly from Clevo, is that the resellers may include different display panels, drives, or memory sticks with similar specifications. Or, like the one I got, will include options to have up to an i9-10900K unlocked CPU, delidded, and binned all core up to 5.1GHz. And, if you really want to get all that oomph, make sure your reseller is an authorized Prema Mod shop. But, let's not get ahead of ourselves here. On to the specs of the X170SM-G further down.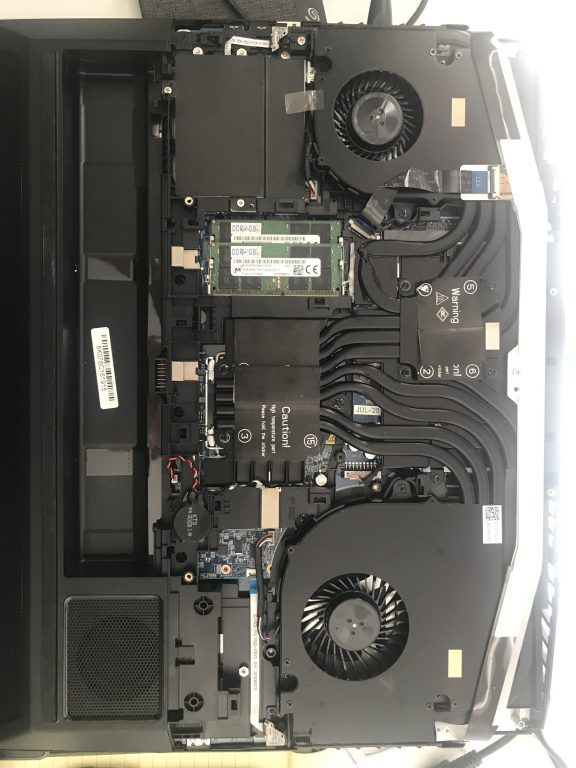 Office or Business Travel:
What about carrying in to the office or for travel? I'm not going to dilly-dally around. This rig is heavy, weighing a little bit over 14 lbs., including both power supplies. If you're a parent and have a baby, or a toddler, you know you love them. But, carrying them around gets tiring and can be a hassle. I have a Vessel Signature Backpack in Black Pebbled that I use to carry the laptop around from place to place. Carrying for long periods of time would get stressful, believe me, but if you drive a car, take a rideshare, motorcycle or bike around, it shouldn't be too much of a hassle. If you walk long distances, well, get ready to build some muscles. What about taking on a plane? Sure, just make sure you don't throw it around when in the cabin, and remember, you won't be able to put much into the backpack, as it's already 3/4s full with the laptop and 2 power supplies. So, if you're going away for the weekend, make sure that the airline will allow you to take more than one carry-on, or decide ahead to check-in a bag. Hey, can I just carry 1 power supply around? Yes, if you'll have it plugged in, but it won't be charging the battery. So, carrying that second power supply (about 1.25 extra lbs.) is well worth it.
My Work/Gaming Laptop:
Where's the beef? Now, on to my rig. I personally ordered mine from zTecpc. It's a zTecpc zT-X170SM-G-6 Gaming Laptop. You'll notice the familiar X170SM-G in the model number. The Zt- in the front means it's been updated/customized by zTecpc, the trailing -6 means it has a 6GB graphics card. Cost with my specs including California tax was just a bit under $3,000, since I already had some 64GB RAM/memory sticks and a Samsung 970 Evo Plus 1TB and 2TB PCIe NVMe SSDs. The great thing is that I can later upgrade to the newer RTX 3080 when they are more freely available, and get up to 128GB RAM, plus get larger SSD cards for more storage.
Laptop Comparison:
If you compare it with a top-of-the-line Dell, you'll be looking at getting the Alienware Area 51m R2 model starting at $4,699.99. Or if you go the MacBook way, get a 16" screen MacBook Pro with 9th generation Intel processor with 8 core and 16 threads (vs. the 10th gen in the Clevo with 10 core and 20 threads) starting at $2,999 for older hardware and no longer upgradable to the latest generations CPUs and graphics cards, except for more RAM or SSD Storage. Nothing against Dell or Apple. I've owned both of them. Nothing better than an Apple tablet, but when needing a powerful laptop, you either spend almost double in a Dell, or spend as much on an older hardware Mac.
Remember, if you need just web browsing and email checking, you can get just about anything. If you want a powerful gaming, and/or work laptop then Clevo is a great option.
Gaming Laptop Design & Feel:
Since gaming laptops cram desktop-grade CPUs within the laptop enclosure, the first thing you'll notice are the big, and I mean huge, exhaust grills on the back and sides. Once you turn the laptop on, you'll notice the lighting on the back, sides, and the individually back-lit keyboard keys. Depending on where you buy your laptop from, the lighting can be turned off completely, or just have a toned-down lighting effect on. Gamers really love this option as they can give each key their own RGB back-lit color. As for me, I'm happy with the toned-down back-lit blue keys.
The full-size keyboard is soft and agile to each key stroke. I do use the numeric keyboard to the right, and I do wish it was the American style numeric pad. But, it's not hard to relearn where the NumLock, Home, End, PgUp and PgDn are now located.
The laptop colors. Just like the original Ford Model T, you can choose any color as long as it's black. You can opt for the Clevo logo, or reseller logo, on the top lid, or have your own logo printed on it, or do like myself and opt for no logo. But, if you really, really, want to make your laptop unique, you can opt for a vinyl wrap, or full custom paint from some of the resellers.
Even though this is a 17.3-inch desktop replacement, as compared to a lightweight 13" or 15"; you can still take it with you from room to room, or work on it in bed while you binge watch Netflix. If you'll be working with it in bed, or on a sofa, I would advise to get a tray to put under it so that it can breathe and not overheat. I use a LapGear bamboo lap desk which has a soft cushion under it, and it's large enough for my laptop, mousepad and mouse. The internal battery will give you about 2 hours' worth of work. Now, having the dual AC adapters near your bed may get some getting used to.
But, let's discuss about the now… And without much ado, here's what my rig has.
LCD:
I opted for a 17.3" screen, 16:9 1920×1080. You can go up to a 17.3: 4K 16:9 3840×2160 screen.
I added 2x32GB 1600MHz RAM sticks, buy you can opt for up to 128GB RAM (4x 32GB 3200MHZ with XMP profile @ >/CL16).
BIOS:
My BIOS is a custom Prema BIOS, optimized Plug'n'Play performance, removal of low-level board throttle points, up to date security patches, ability to adjust a wide spectrum of board voltages, ability to control RAM timings, clock speeds and enables utilization of XMP profiles. Last year I had access to a stock BIOS Clevo X170SM-G, and this Prema BIOS makes a world of difference. The Prema BIOS takes away any throttling which makes the CPU faster, the voltage settings allow the CPU and graphics cards to run cooler while maintaining processing power high, this makes the fans turn on less often because of less heat generated, and overall way faster laptop. Gamers really take great advantage of the Prema BIOS.
CPU:
For the CPU I opted for an Intel i9-10900K (unlocked), cherrypicked and binned all core 5.0GHz 1.310V, you can go one step higher and get the binned all core 5.1GHz 1.325V. Or, just the stock i9-10900K 3.7GHz is still faster than most CPUs out there. If you don't need this much computing power in your CPU, an i9-10700K is a good option.
Video Card:
Video card that I chose was the NVIDIA GeForce RTX 2060 192-Bit with 6GB GDDR6. You can always go bigger and better depending on your gaming/work needs. As of writing of this post, the latest video card you can opt for is an NVIDIA GeForce RTX 2080 Super 256-Bit with 8GB GDDR6.
Thermals:
Thermal Design by Mr. Fox, with a proprietary 3×3 thermal mods that include a 3-part hardware mod to heat sink and 3-part barrier for containment of liquid metal (Coollaboratory Liquid Pro 'bake' as taugh by JC_Denton and Papusan in NotebookReview). If you go directly with Clevo or other resellers, these options will not be available to you, but still good quality.
Coollaboraroty Liquid Pro on CPU + Phobya NanoGrease Extreme on GPU and Premium Thermal Materials on all heat sensitive areas.
RAM:
64GB Memory, with memory clock running at 1,596.2 MHz (Average with XMP profile of 16CL). You can go as high as 128GB memory (4x32GB DDR4/3200MHz with XMP profile @ >/16CL).
Storage / M2 Slots (4, 3-PCIe 3.0 NVME and 1-SATA):
I chose the stock Western Digital PC SN520 256GB M.2 PCIe 3.0 x4 NVMe for the OS. Average temperature 62° C, for my BIOS.
I had the following 1TB SSD that I use for daily work, and the 2TB for additional storage.
Samsung SSD 970 Evo Plus 1TB M.2 PCIe 3.0 x4 NVMe. Average temperature 61° C.
Samsung SSD 970 Evo Plus 2TB M.2 PCIe 3.0 x4 NVMe. Average temperature 64° C.
Wireless Card:
Wi-Fi 6 AX201
Operating System:
Windows 10 Pro OEM / Clean install
Office Software:
I always need to have Microsoft Office Professional, so that's what I went with. You have options to not get any, or get the Home and Student, or Home and Business licenses.
Branding:
None.
Extended Warranties:
1-year Standard Warranty. You can choose 2-, or 3-year warranties, and even add accidental damage. Well worth it if you travel a lot, or are prone to mishaps.
I've also upgraded my Logitech mouse to a SteelSeries Rival 650 Quantum gaming mouse, and gotten a Bose SoundLink around ear wireless Bluetooth headphones II for when I need me-time.
In the near future I'm looking to get a newer laptop bag and sleeve, webcam/laptop video camera, and a gaming chair or similar Eurotech NUVEM lounge office chair. And, maybe, just maybe, a 51", or bigger, curved computer monitor.
To say that my laptop runs fast is an understatement.