I've recently received two fine samples of The Glenrothes single malt Soleo Collection whisky, the 12 year old and 18 year old. The new Soleo collection is aged in oak casks used for sherry. This is the new core standard for the distillery and replaces both the Vintages and Reserves The sherry seasoned oak casks define The Glenrothes single-malt Scotch whisky.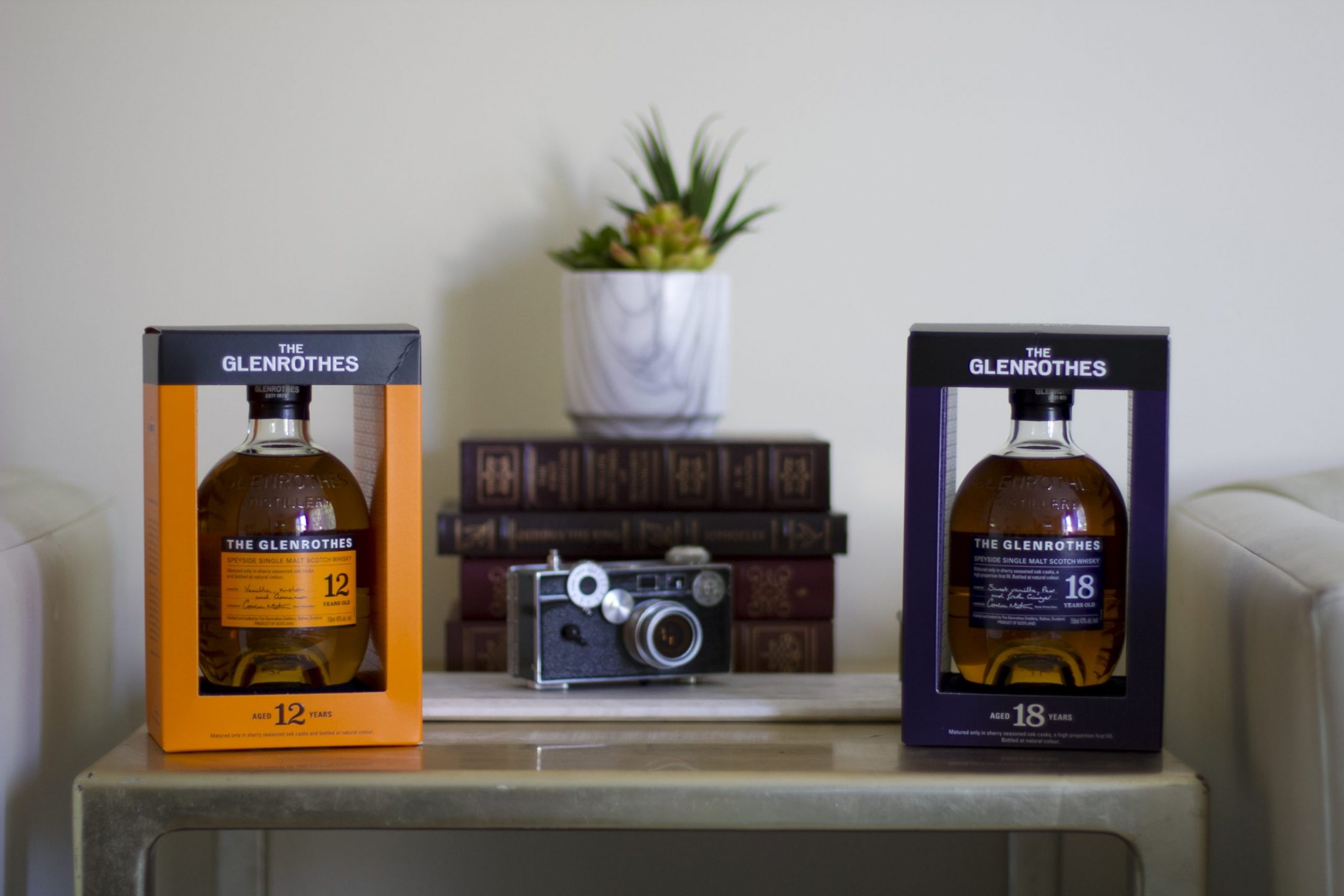 The casks play an integral part in the distillation, imbuing the whisky with a characteristic red hue and adding in hints of sweet spice. Close to 90 percent of the casks currently maturing at the distillery have previously held sherry, with an astonishing 70 percent of these being the highly prized first-fill sherry casks. Soleo Collection is named after a traditional process of sun drying Spanish grapes before pressing them to make sherry.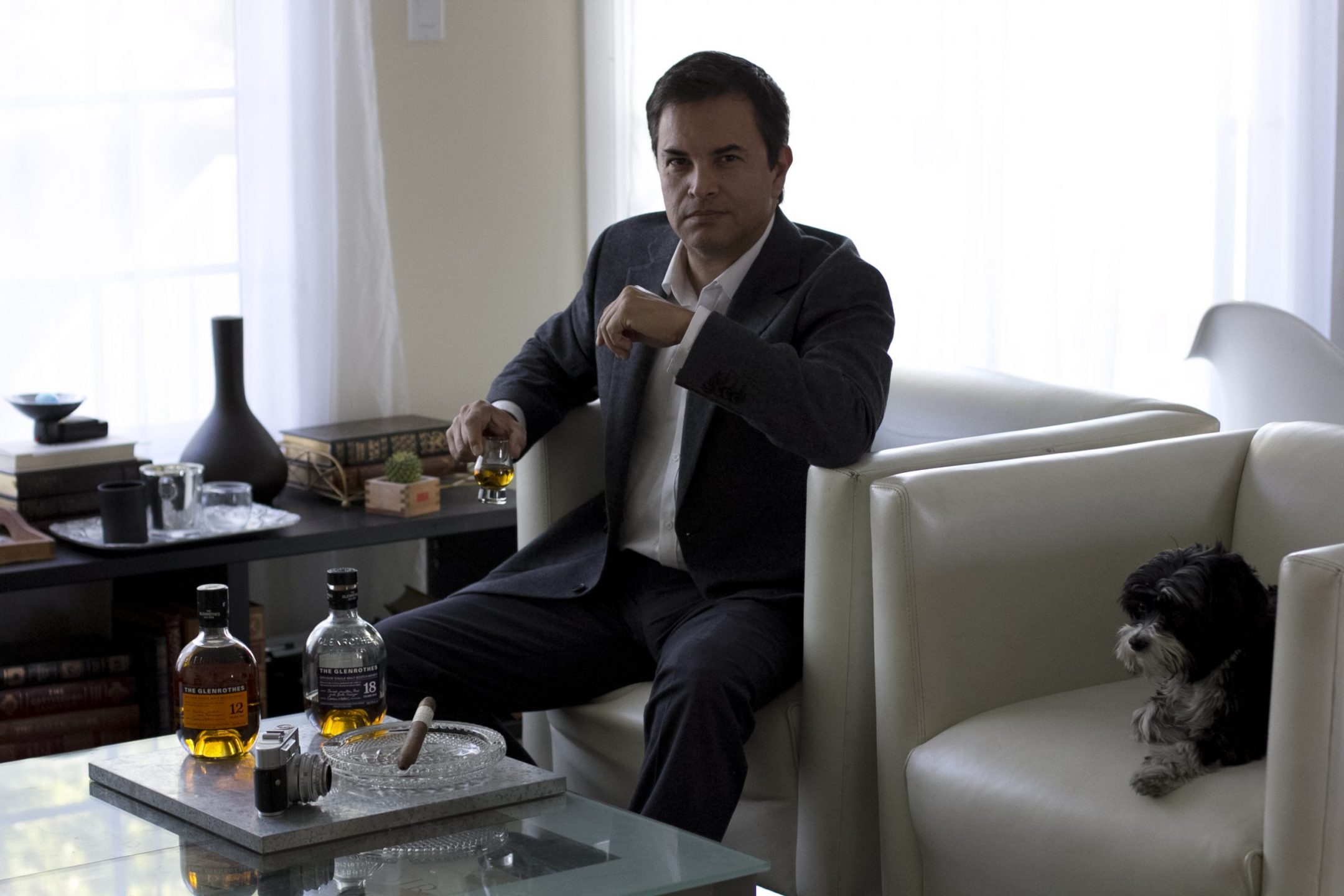 Here enjoying The Glenrothes 18 yeal olf, with my ever faithful Stella by my side, and a fine medium aged cigar to end a long day of work. The 18 year old is a complex and well-rounded expression with a vanilla, pear and fresh-ginger character. While, the 12 year old is the epitome of the distillery style, with notes of vanilla, melon and cinnamon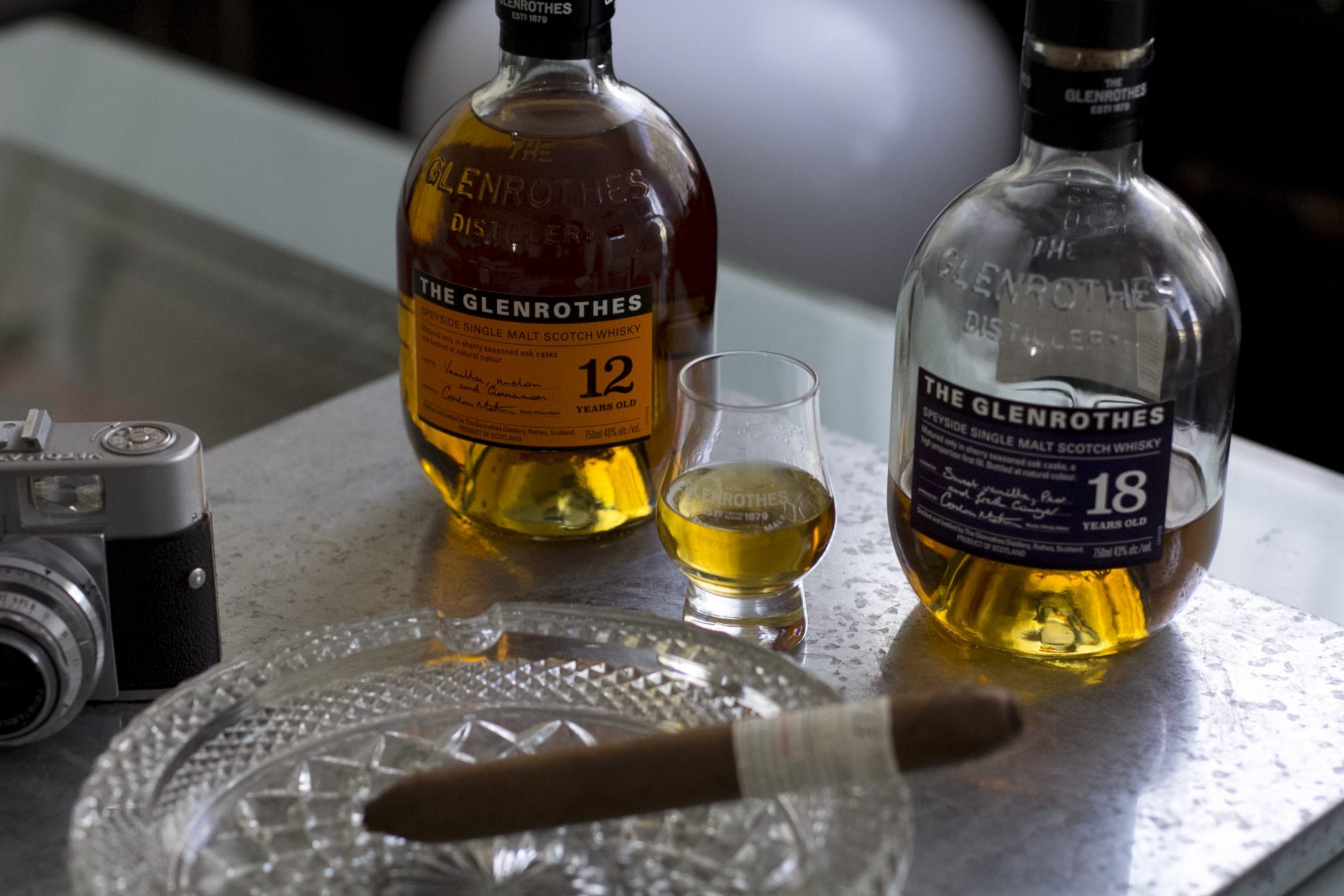 Tasting Notes:
12 Year Old
Nose: Very little ethanol burn. Red currants, ripe strawberries, hazelnut praline and some milk chocolate notes.
Palate: Cherries, malt loaf, gingerbread, orange marmalade and oak spices.
Finish: The spices push forward, with some juicy currants.
Cocktails: Mixes good with your favorite cocktail ingredients
18 Year Old
Nose: Sandal wood, cinnamon and clove – lots of spices initially. Then pineapple, orange blossom, cooked apples, and some chocolate coated Brazil nuts. In the end some Danish pastries and leather.
Palate: Initially Caramel, toffee, dark chocolate, orange, and apple. Then a pickle spice, raisins, walnut, coffee, and chocolate.
Finish: Red currants, thick oak and some dark chocolate.
Cocktails: Mixes well with your favorite cocktail ingredients