What to Give Dad for Father's Day Gift Guide
Another year, and Pops is looking better with age. So what do you get the best father in the whole wide world, that has already just about everything? You know dad has enough socks, neckties and underwear to last him a lifetime, so we'll skip that for now. But, what about updating his style, skincare, a top of the line SUV (which is one of the best bangs for your buck), a new cigar humidor (with AC and Heat), or upgrade his whisky cabinet with single malt? Not to worry, I got you covered with what to give dad for Father's Day.
When dad tells you a terrible joke,
But you need to ask him for a favor.
You know you've been waiting long to see which are my favorite gifts for Dad on this Father's Day 2018. Have I got surprises for you, and dad, that will blow your mind with uniqueness and oh-so cool. Like me, you want dad to look his best, keep his cool, and be the envy of the neighborhood. So, get ready, get dressed, tie your shoes, and let's get dad what he's always been wanting. Yeah, I'm talking about splurging on dad, just like he did on us through out all these years. Now, it's your turn to make him jump in the air and scream out at the cool gifts you will give him.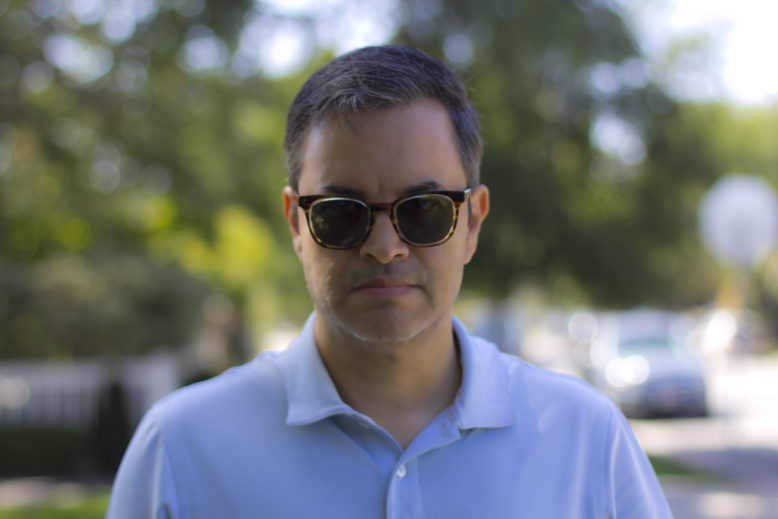 Me and Sunglasses
go together, like..
First let's splurge on upgrading his style. This year we can get dad some of my favorites.
Original Penguin The Suspender sunglasses
(left), and/or
L.G.R. Lawrence sunglasses
(Center), and/or these 1940s style
Ray Ban The General
, after General Douglas McArthur (right). Click on each photo to see the beautiful detail that each pair has. I tell you, I get compliments every time I wear any of these pairs of sunglasses, and dad will too. So, in advance, tell mom not to get jealous. Oh, and these sunglasses go with just about everything that dad has, or will have in the future.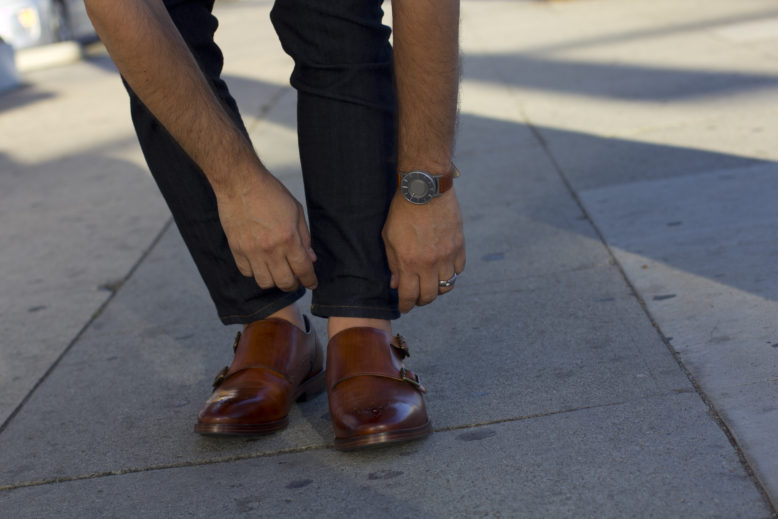 Now, lookie-here! You know dad likes to dress up, so why not spice up his shoe wardrobe along the way? These
Cole Haan Monk Strap shoes
are some of my favorites and they are the bomb. Wear them with a suit, jeans, pants & shirt, or even with some nice dress shorts; and you got dad looking awesome. And since we're upgrading dad's style, why not take it up a notch with this…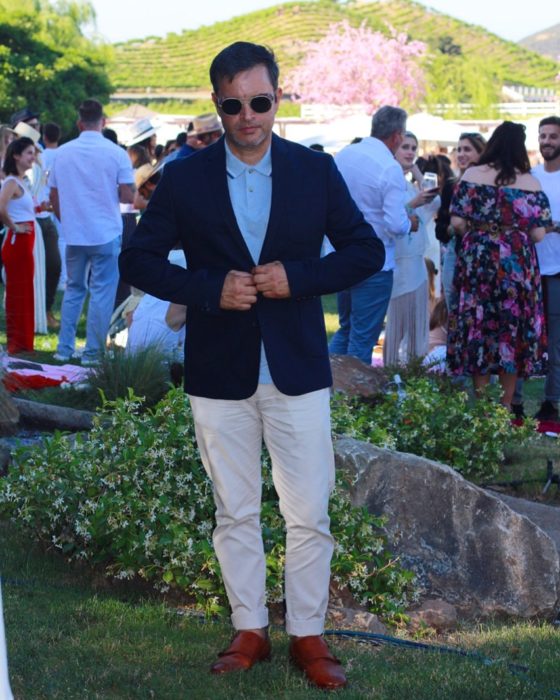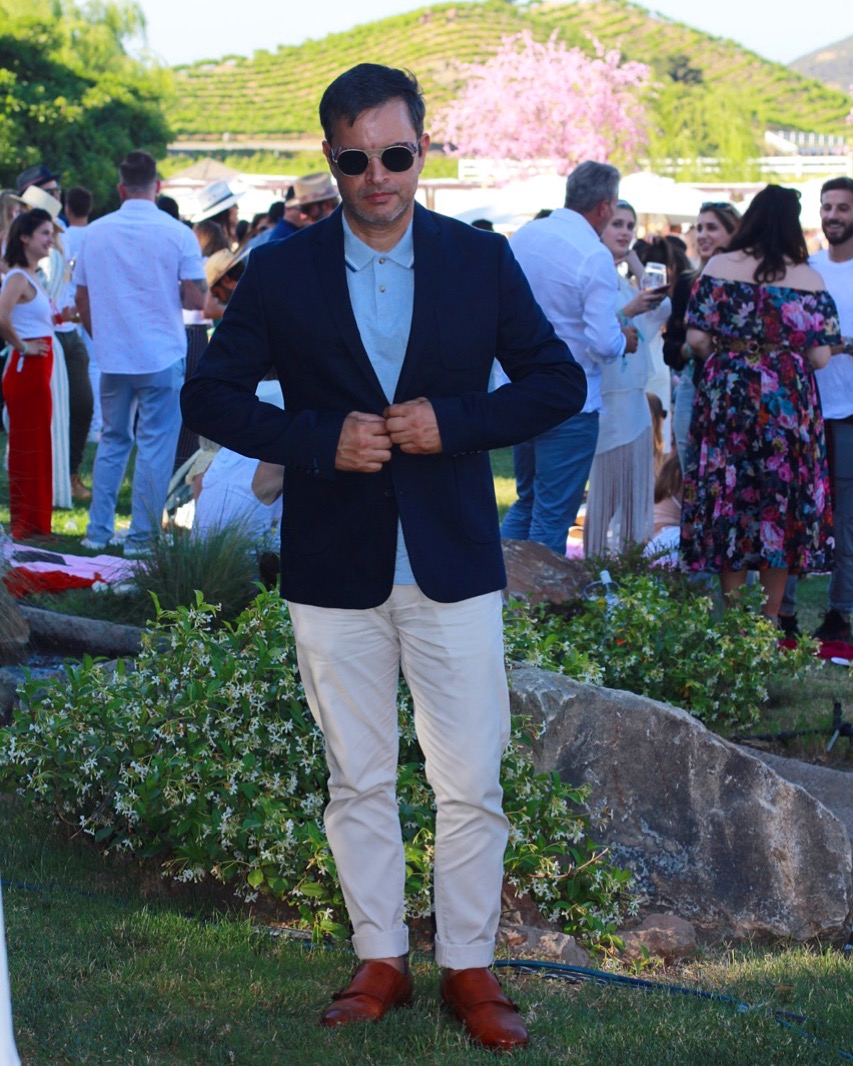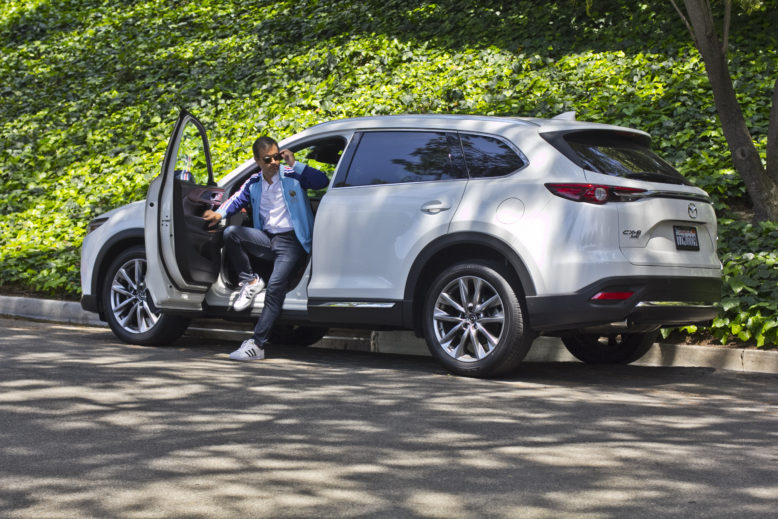 Now, on to what everyone loves. A brand new, shiny, SUV. I've driven, and owned, lots of cars and makes. This new
2018 Mazda CX-9 Signature SUV
is a splendid, top-of-the-line, SUV. I should know, I've owned or leased a Range Rover Supercharged, HSE, LR4, BMW X5, Lincoln Navigator, Mercedes Benz ML450, and the list goes on. Back to this beauty. It has leather upon leather, comfort up the wazoo, stylish and yes, it zooms like a bat out of hell. For me, this is no doubt, the best bang for your buck for any SUV out on the market. Dad would look awesome driving one of these around town and feel proud every time he valets the car. You know what I'm talking about, head high and strolling like you just don't care. And before I forget to mention, this 2018 CX-9 will go and match any of dad's outfits, golf clubs, and anything you want to style it with.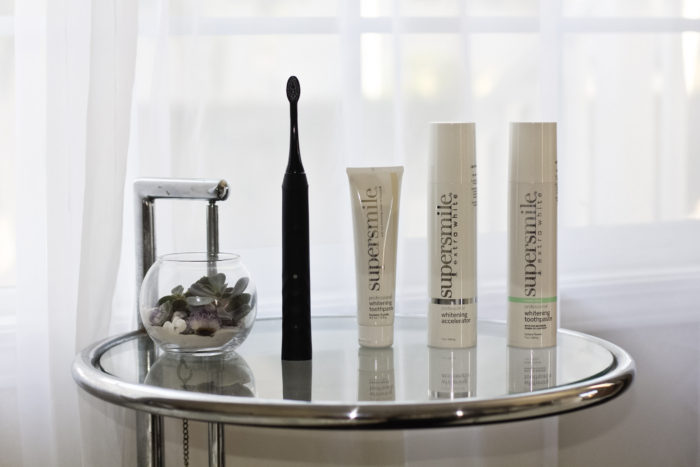 We want to keep dad looking young, healthy and, overall, awesome. Above are products that I use daily, or on a weekly basis. Yeah, you know me, I don't recommend stuff that I personally haven't tried and approve. You want to hear about the guy that uses botox and promotes skincare cremes? Yeah, that's not me. People still can't believe my age when I tell them. And it's all due to great DNA, like your's and dad's, and using the proper skincare every day. On the left, we have Supersmile Extra White toothpaste products. Their new Tahiti Vanilla Mint toothpaste keeps dad's smile looking bright and his breath minty. I use all three of Supersmile products,
Tahiti Vanilla Mint whitening toothpaste
,  and the Extra White System (
toothpaste
&
accelerator
), above to keep my teeth looking extra white, fresh, and the best they can be. And, what's best, is that you use like you normally would. Just brush your teeth. I mean, how simple can that be. Supersmile is clinically proven to whiten teeth 9 shades within 30 days when used accordingly.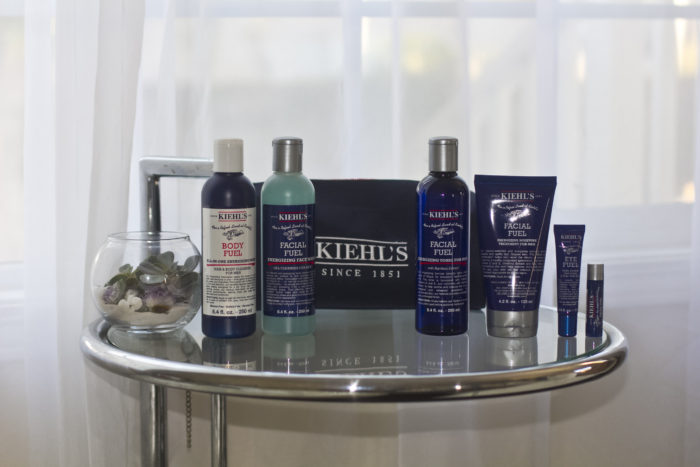 Now, if you haven't tried
Kiehl's skincare products
, what are you waiting for? This is some real good sh*t. Their new under-the-eye gel is awesome. No more puffiness, and dad won't look as old as he is after using these.
Some other great products that I personally use are Port Products skincare for men. Like the Face Saving Shaving Cream, Intense Recovery Treatment Masks, and Under the eye cream. Yeah, if you follow my Insta Stories, you know that last week I was at one of their events. I mean, I like their stuff, it's good, so I recommend it.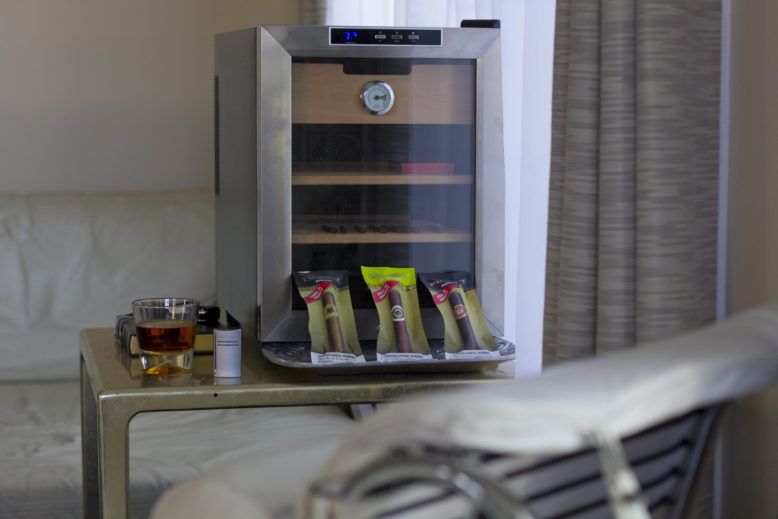 Now, if your dad is like me, we like a good puff every once in a while. Or daily, hahaha. I enjoy my mild flavor cigars at just the right humidity and temperature. So, where does dad keep his fine cigars? Better not be in a kitchen drawer or some cardboard box. Do like I do, and upgrade to a climate controlled humidor. Like this
NewAir CC-100
that holds up to 250 cigars, or a mix of cigar boxes and single cigars. It's great for weather like I have, cool at night and warm during the day.
This NewAir CC-100
keeps my cigars at the right humidity, if it gets cold it will warm them up, and if it gets hot, it will always keep my cigars at a range of 70-72 degrees Fahrenheit. You can set it to a range from 64-74 degrees Fahrenheit. And, this humidor will always look good in dad's home, it even has a night light for those late-night puffs.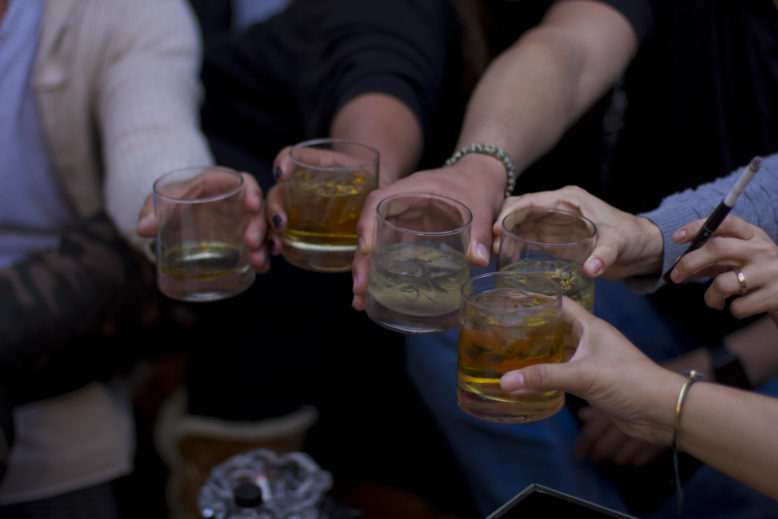 Ah, how about enjoying some fine whiskey this Father's Day? Single malt or blended, you can't go wrong with these options.
Below, left – Buchanan's Deluxe 12 year old blended Scotch. Originally called Buchanan's Finest Liquor, it received the first label James Buchanan ever put his name onto. It has a soft and fruity flavor, with orange and chocolate notes that allow it to be served on the rocks or with soda, garnished with a strip of orange peel. My favorite is served on the rocks and ginger ale.
Below, center – Tipperary Knockmealdowns and Watershed single malt Irish whiskey. The Knockmealdowns has notes of pepper, brown sugar, caramel sauce, and toasted marshmallow. With a bit of herbal and heather in the back end. The Watershed has strong notes of grains and heavy on the palate. I preferred the Knockmealdowns, but that's my taste.
Below, right – Highland Park is another single malt from Scotland. It has tastes of smoky peat with delicate hints of heather honey and vanilla.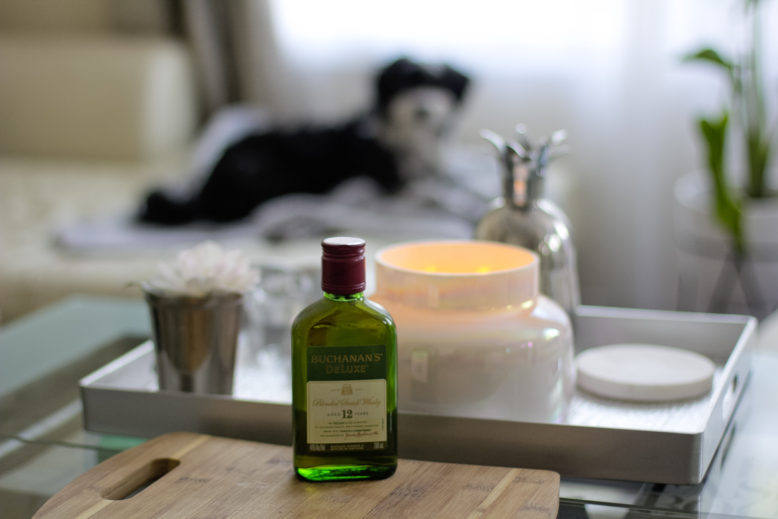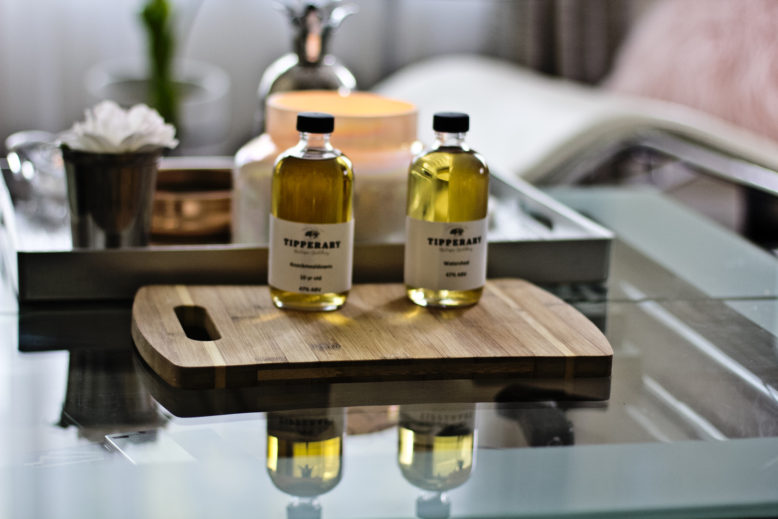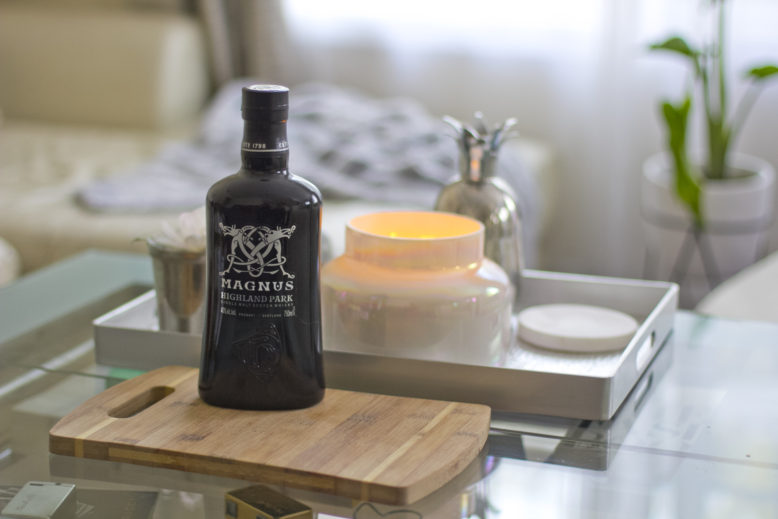 So, if you're getting your dad something nice this Sunday, make sure that he likes it. Can't go wrong with any of the options above. And what's best this Father's Day? Spending some time with the old-man. Enjoy a cigar and a drink, talk, laugh and relax.
Don't forget to follow me on Instagram to see my latest escapades, men's grooming tips and fashion outfits.