Holidays are here, and we are all expecting the best this season! If you want to know what I like, and which are my favorites this holiday, sit back, relax and get ready to be flabbergasted with my holiday gift guide. I've said it before, and I'll say it again; quality over anything else. Be it clothing, electronics, travel, food, wine, accessories, etc., men love quality. We can have it and enjoy it for years to come. What a guy dislikes the most (hint for hates) is a gift that breaks, stretches, tears or stops working days or months after we get it. So, without much ado, these are my favorite things…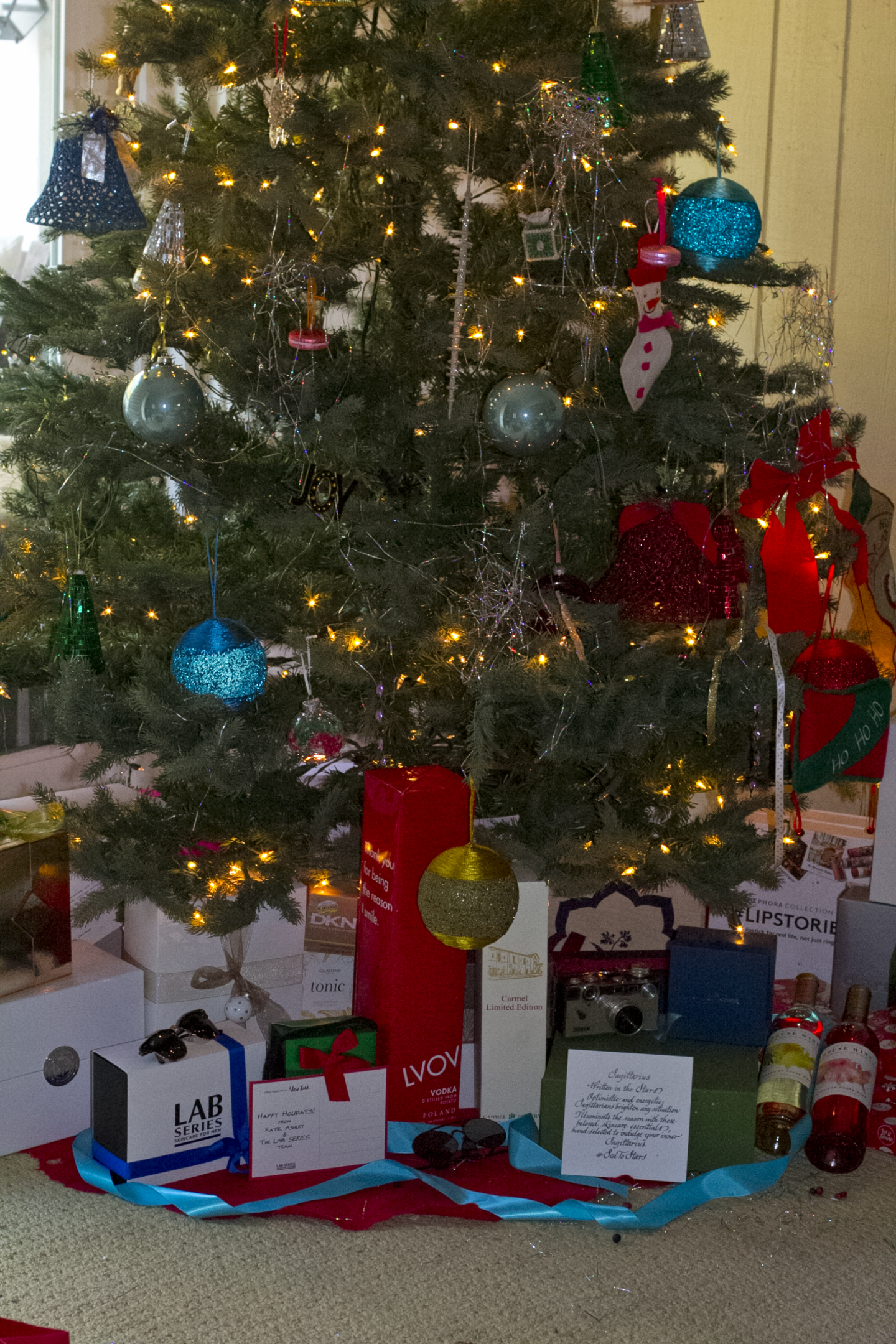 First on my list is an awesome wrist porn, and you can't go wrong with the beautiful watch options from Alexander. Such as this Vathos A501B-03. It's a mens quartz diver watch with stainless steel and yellow-gold tone case on stainless steel and yellow-gold tone bracelet, with a blue dial. If you know me, or read my blog, you'll soon realize that I don't always wear a tie or a watch. But when I do, it's got to be a great neck or wrist candy, and it must be quality. I mean, we're all walking billboards. So, you either style it, or leave the canvas blank for later on.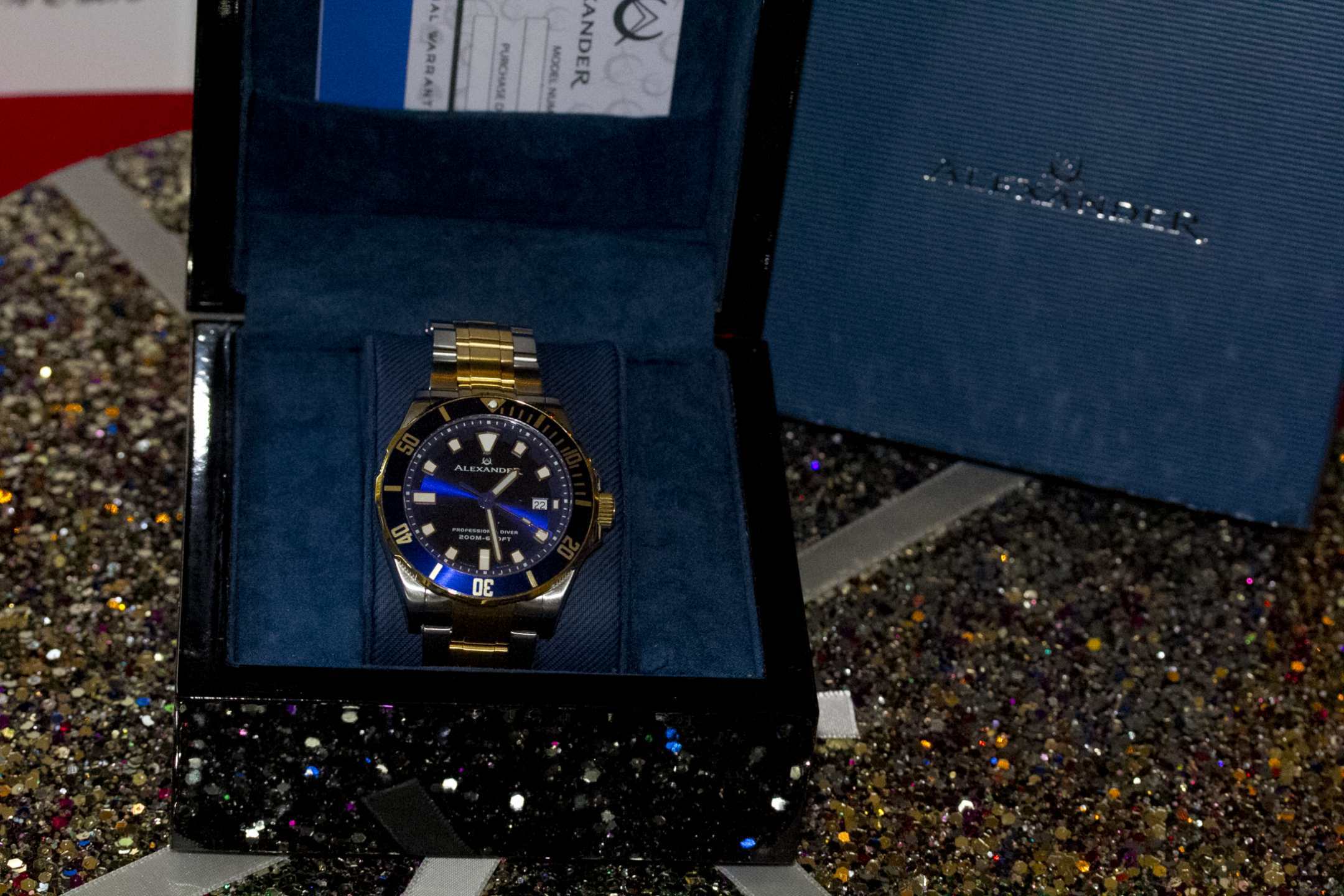 Now, since I've got your mouth watering with beautiful holiday gift options, another one of my favorites this year is Carmel's flagship wine – Carmel Limited Edition 2012. It is a Bordeaux style blend. The grape varieties are Cabernet Sauvignon, Petit Verdot, Merlot, Malbec and a little Cabernet Franc, all from the Upper Galilee. Did I mention that it's Kosher? Yeah, baby, mazel tov! The wine was aged for 15 months in small French oak barrels. It has a deep purple color, and an aroma of black plum, violets, and tobacco leaves. It is full bodied, but shows extraordinary elegance and an excellent balance between fruit, tannins and acidity. The drawing on the label is of Carmel's Rishon Le Zion Wine Cellars, and it has a 90 Rating from Wine Enthusiasts.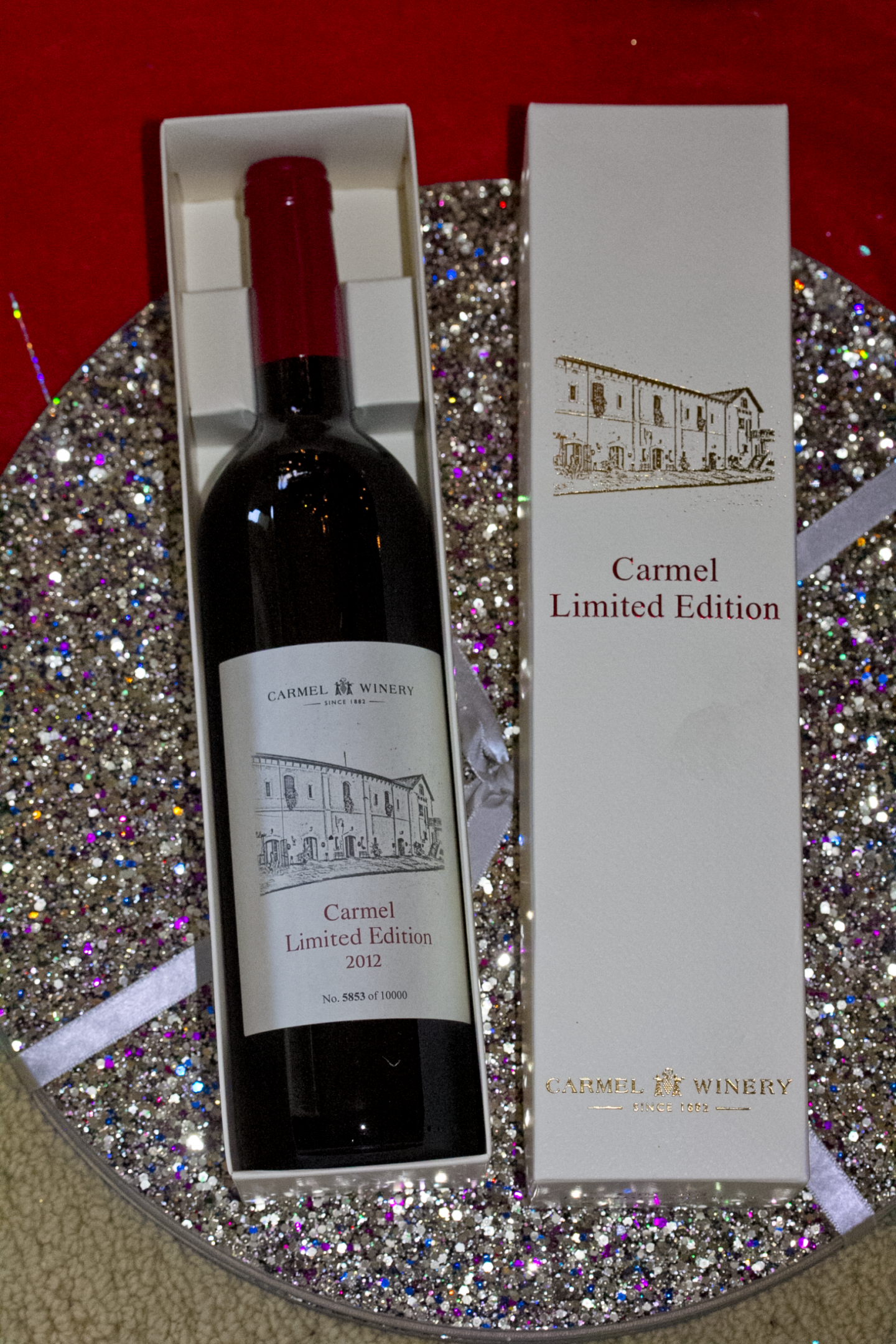 If you travel as much as Rossana and I do, you'll enjoy taking your awesome skincare products in a travel size through TSA. That being the case, my next holiday gift favorite is the Elemis The Adventurer, The Ultimate Explorer's Travel kit. I keep reminding everyone that I know, that I always switch up my skincare products from time to time. Why? Too hot, too cold, low humidity, high humidity and everything else that nature throws at us. This Elemis The Adventurer kit comes with a deep cleanse facial wash, skin soothe shave gel, daily moisture boost, active hair & body wash, and an instant refreshing gel for legs and muscle tension. Yeah, great for after having the stress of going trough TSA, and relaxing after a long flight to your destination.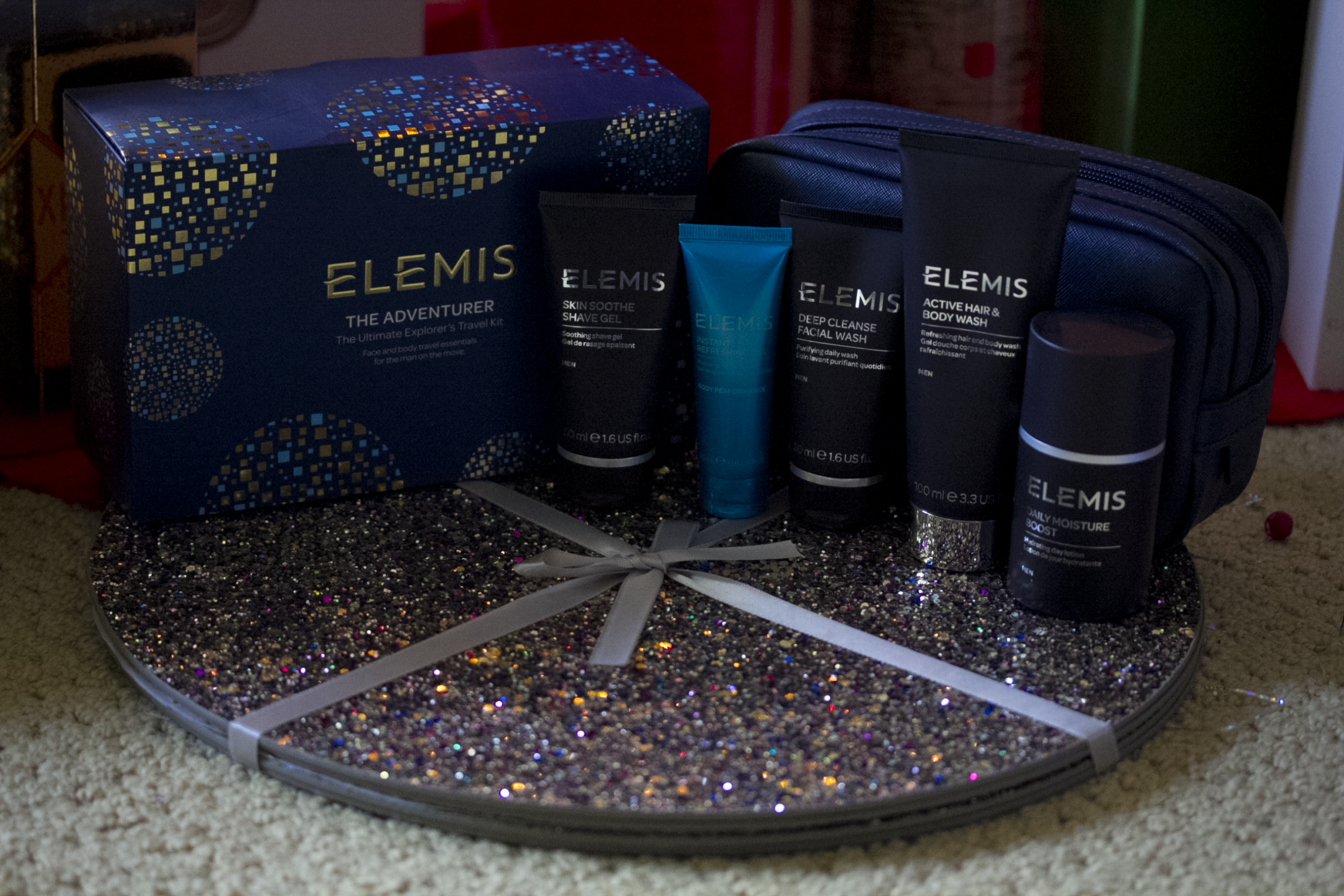 As you've noticed, I'm heavy on gifts for beauty. Hey, I got to keep my skin looking its best, and so should you. Continuing with the Elemis line of great skin care are the Elemis Biotec Skin Energising products. These products give your skin the necessary boost to shine, pop and not crackle, with a trio of acids, electrolytes and minerals. First start off with Elemis Biotec Skin Energising Cleanser, pad dry and then use the Elemis Biotec Skin Energising Day Cream, and before going to bed, the Elemis Biotec Skin Energising Night Cream. Did I mention that the Elemis Biotec is anti-ageing? Yes, I did now! So, if you're over 15, you should start using Elemis, among the other great products that I recommend for men.
Next in line for enjoying with friends and family is a fine bottle of vodka from LVOV. LVOV is made in Poland. And I do have a fondness for Polish vodka. There is another brand of Polish vodka that I also enjoy, and when I'm out drinking, it's either that one of this brand for me. LVOV vodka has a brilliant clear color. It is grainy, with inviting aromas and flavors of bread crust, grain, and nutskin with a silk, dry but-fruity medium body, and a long sweet cream, vanilla fondant finish. This is a smooth and lively vodka well suited for cranberry juice, or by itself. And when I mean by itself, this is something that I love about vodka. So, for your next holiday gift guide make sure to add LVOV vodka, to make it special. Did you know that you can put the bottle in the freezer, and it will be nice and chilled when you're ready. So, you'll never need to dilute it with ice, or like some say "on the rocks". No need for that with Vodka! You wouldn't put ice on your wine glass would you? Nah, I didn't think so, so next time you're having a get together and want some fine vodka, just leave it in the freezer. Vodka never freezes, but tastes great the colder it is.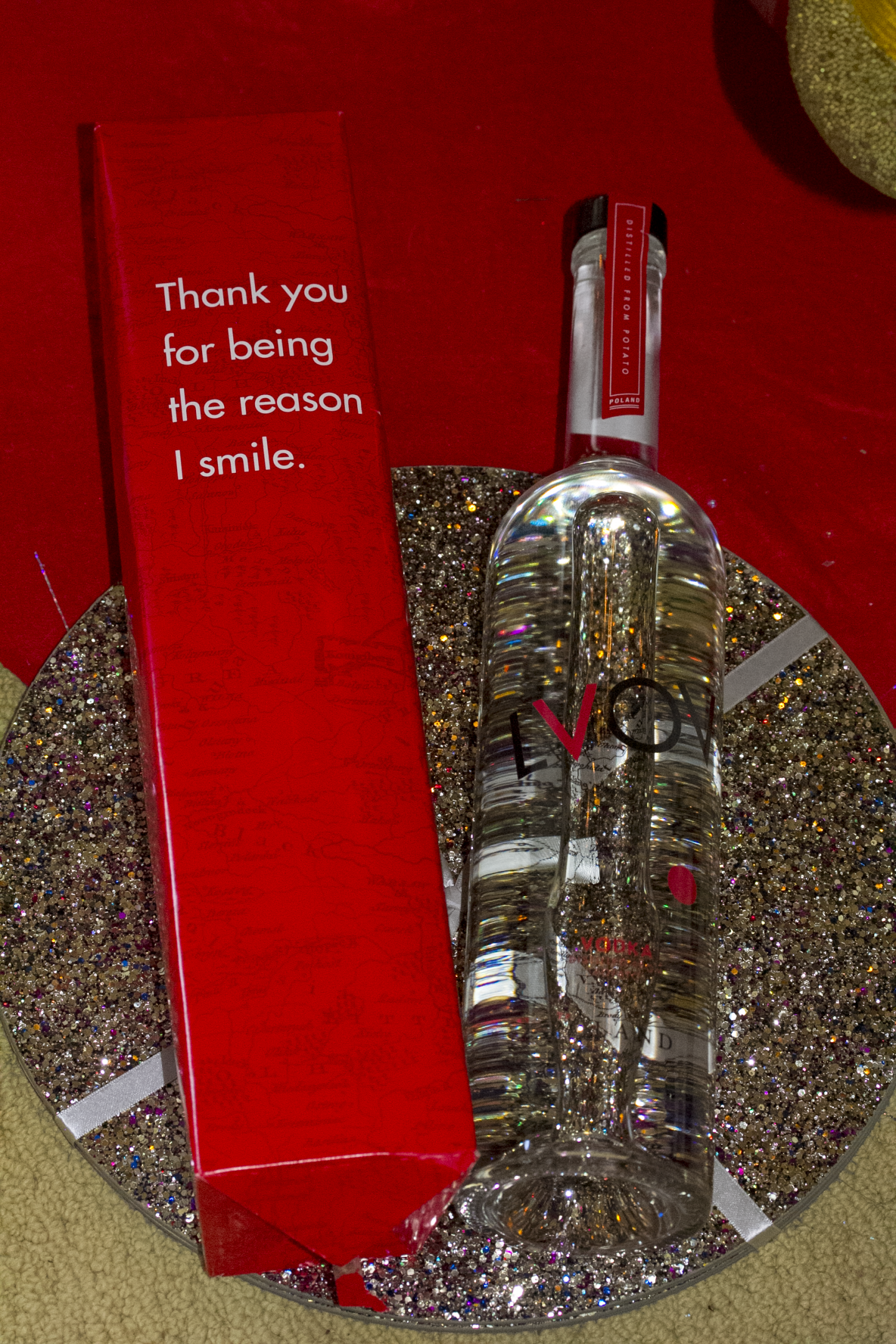 On to what all men secretly enjoy! Beauty products. Yes, believe you me, men like to pamper themselves. If you're a girl and you've noticed that your creams and beauty products are not lasting that long. e.g. The beauty fairy is stealing your best products. Worry no more, it's probably your male partner! I'm very picky about the products that I use. Hey, Rossana trained me well. Who's a good Dougie? I am! I've been using LAB Series skincare for men, and trust me, they're good. Here I have my LAB Series Invigorating face scrub, Cooling shave cream and 3 in 1 post shave products. And, if you closely look at my eyes on Instagram, you'll notice that I use LAB Series Max LS Power V instant eyelift. Why? Because it works.
Since we're talking about eyes, how about some eye candy? Here are some of my favorite eyeccessories. Yeah, I think I just made that word up. Trademarked! Not really, I checked Google and it's been out for a while. Oh well, on to eyeccessories from Ray Ban and Philippe V. But first, the latter. I've been using Philippe V since early this year. And that is why it made my favorites. I love them as much as I love my Ray Bans, and I do have a large collection of Ray Bans. You can never go wrong with quality eyewear.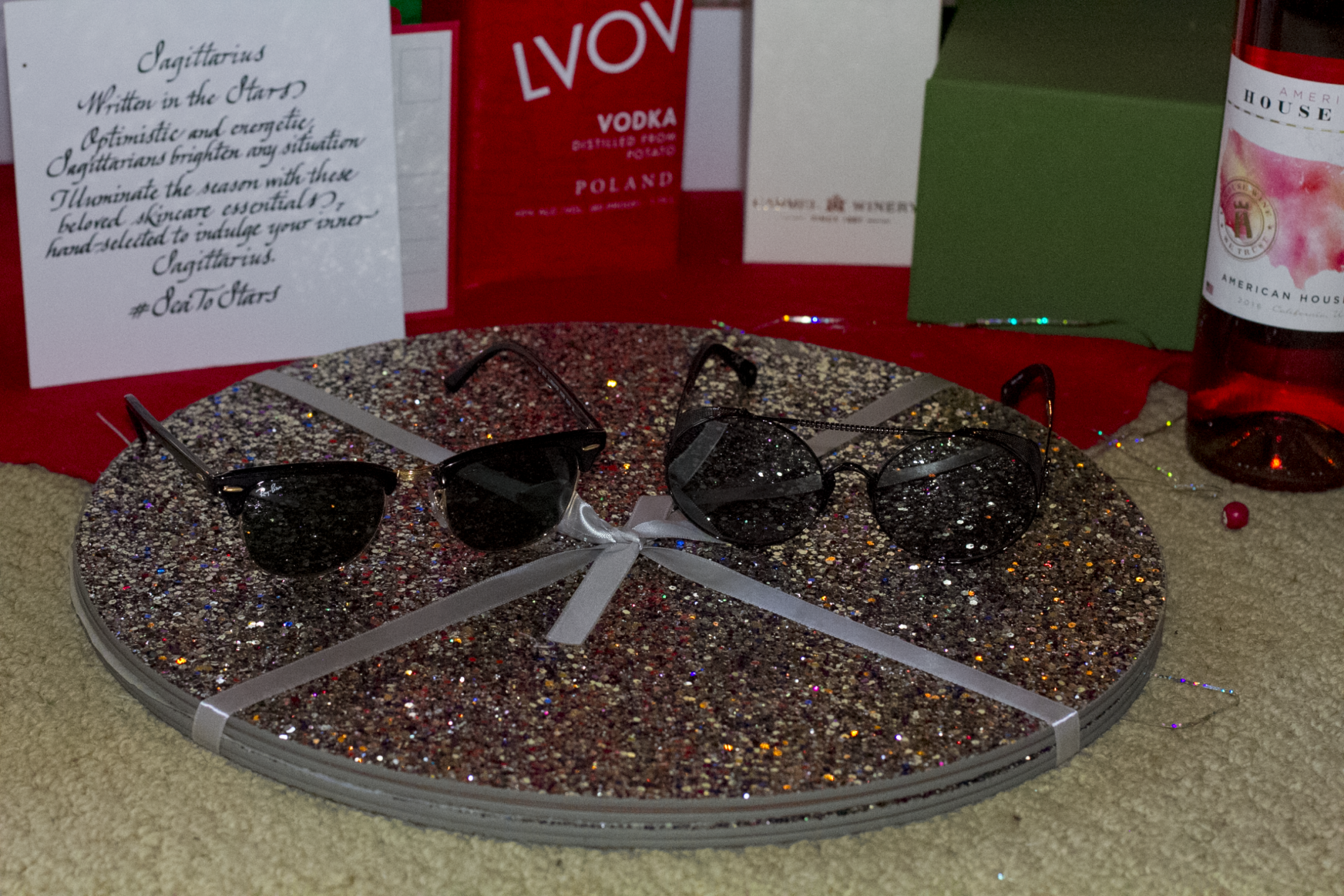 This are my new Ray Ban black Clubmaster sunglasses. Classic style, what more can I say. Can't ever be wrong when adding Ray Ban sunglasses to your holiday gift guide. Lovely, don't you think?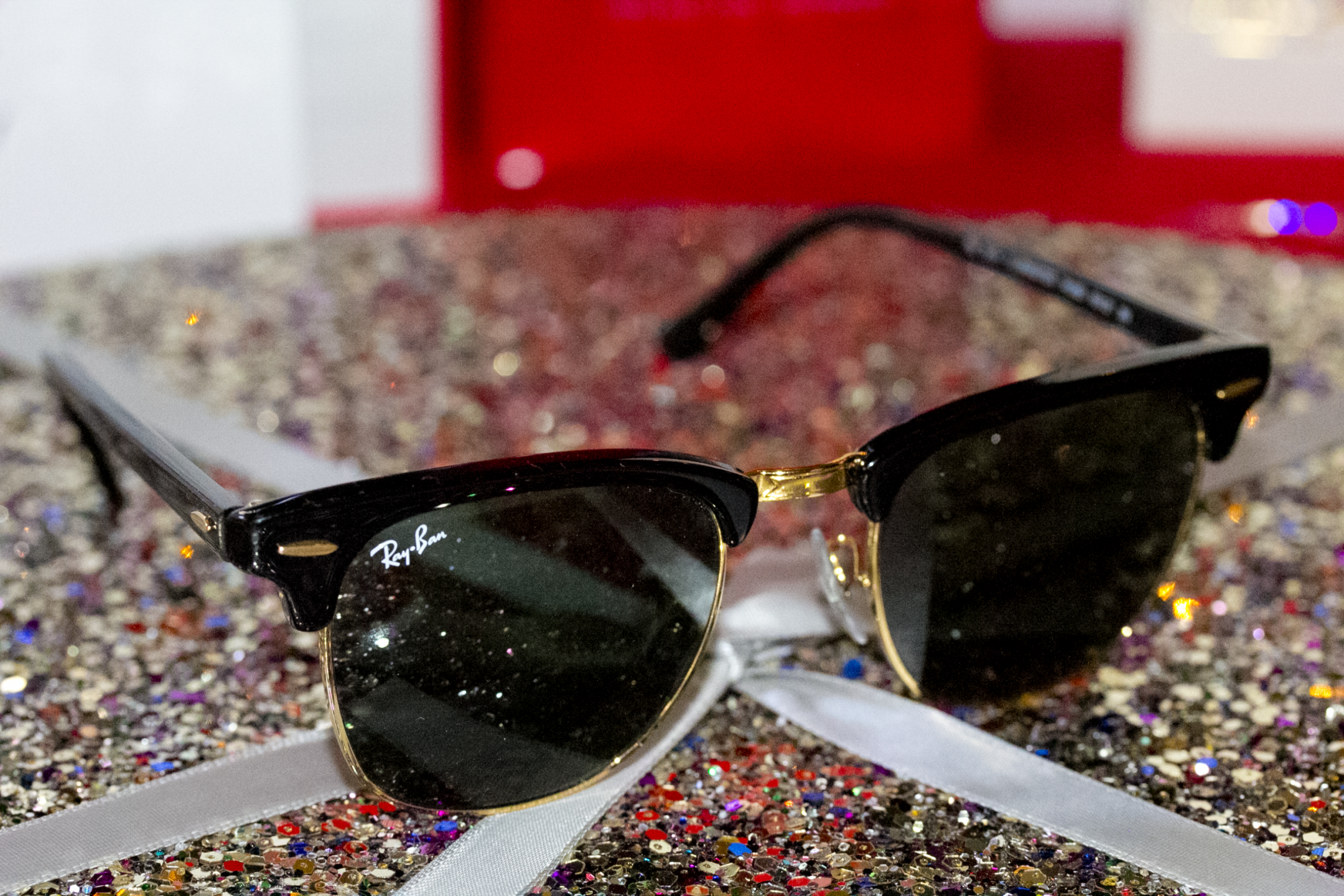 And, here are my favorite Philippe V N°5 (that is model Numero 5), yeah, baby! These sunglasses were love at first sight. Pun intended. Made in Japan, German hardware, and French lenses. Best of all worlds! Better get them fast. They do run out every few months, but if you're in luck, you'll have your own in a few days.

And, what man, or woman, wouldn't want some La Mer under their Christmas tree, or after the lighting of the candles during Chanukah, or a birthday present, or, heck, anytime for that matter? This is Blanc de La Mer kit. It comes with a Brilliance brightening mask soothing primer and a Brilliance brightening mask gel cream. And the cutest velvet precision brush. Yeah, heaven just thinking about it. Want your face to look its best? Gotta use La Mer!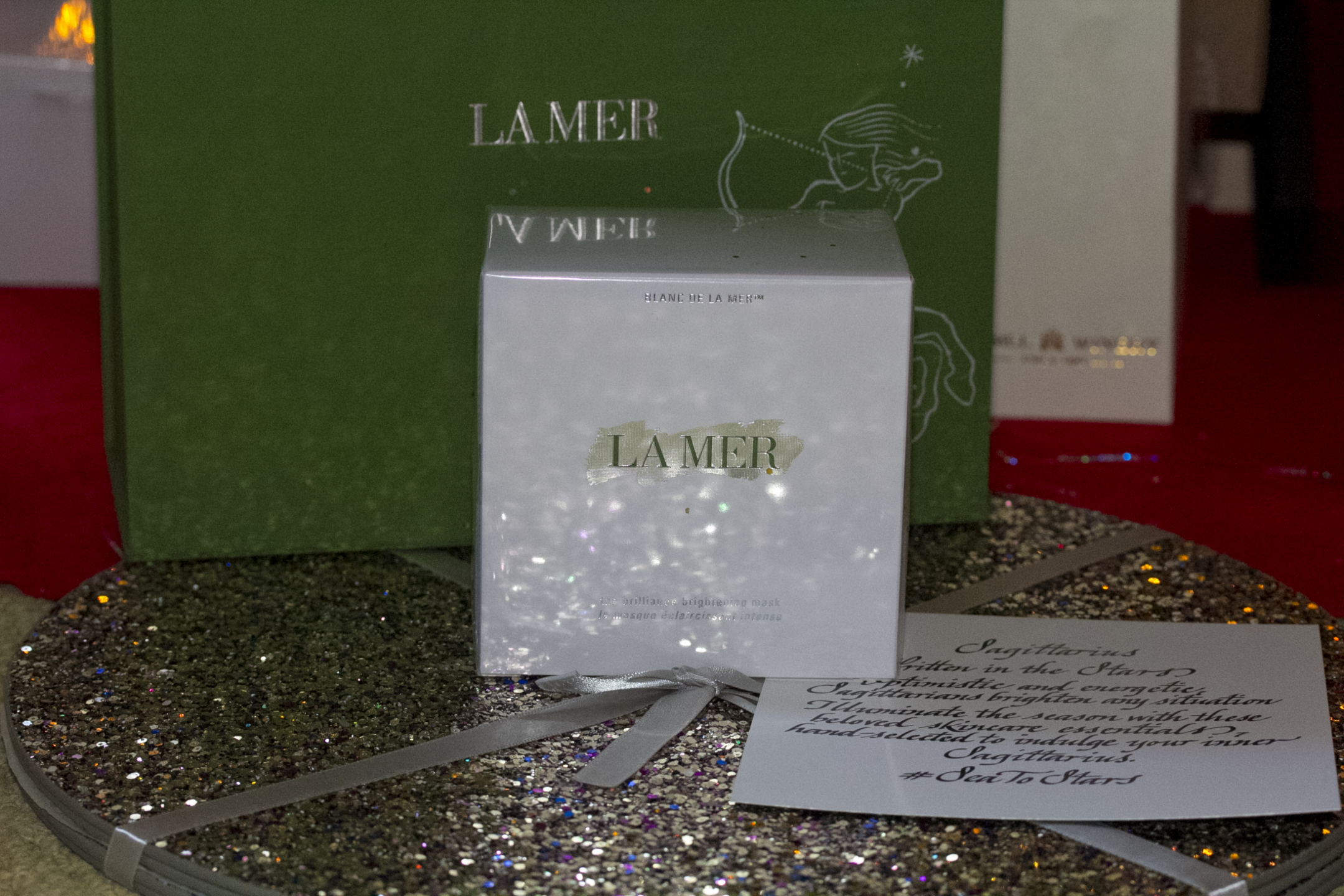 And, any gentleman knows that to give a great first impression, you must have a scent that everyone will love. And everyone knows that one of my favorite colognes is L'Envol de Cartier. It is invigorated by citrus notes, elevated by Gaiac wood and illuminated by ambrosia. As they say, it's the fragrance of the gods. If we ever have the pleasure of meeting in person, chances are that I'll be wearing L'Envol de Cartier.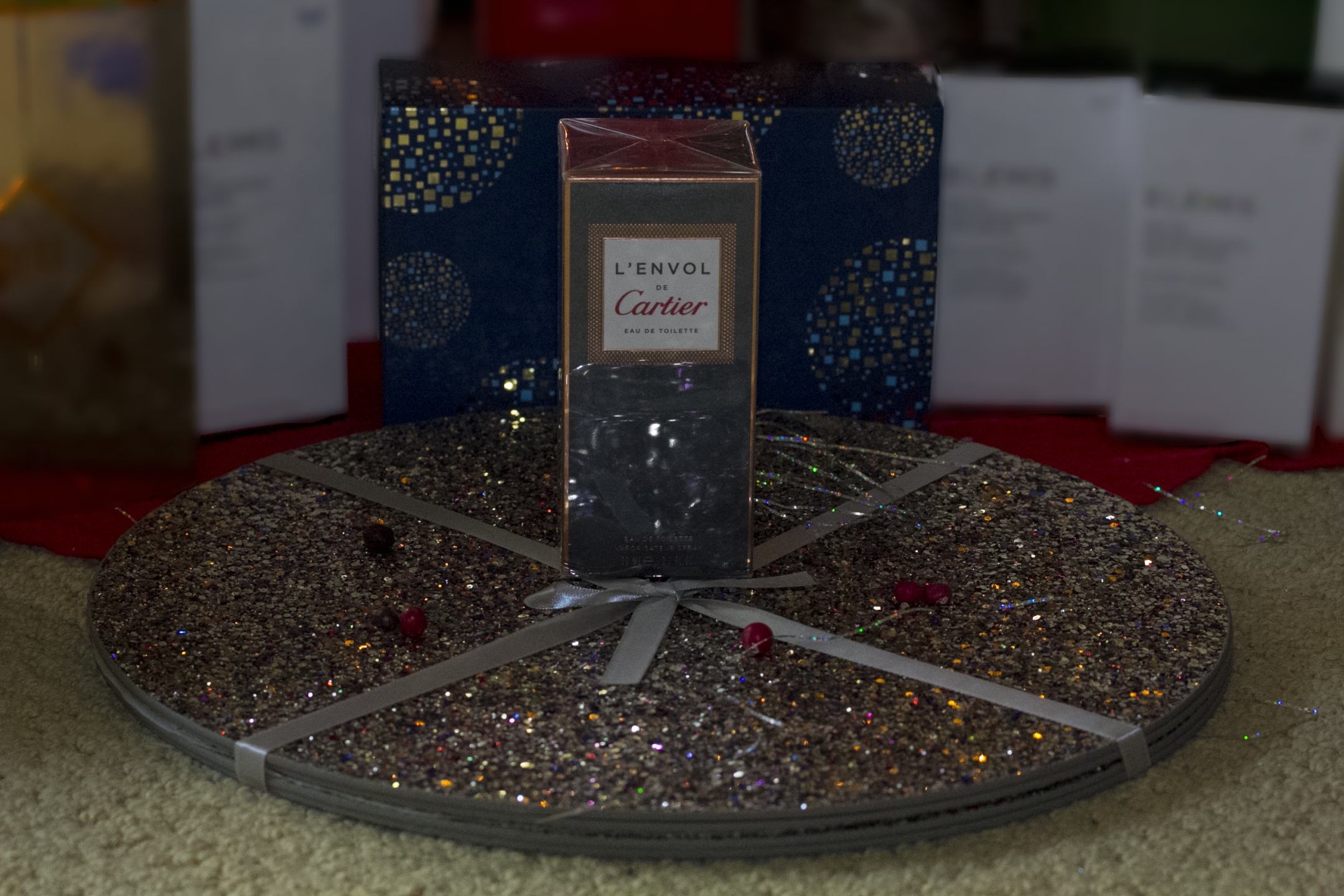 Want to get my holiday gift guide favorites? Just click on the links below and enjoy. I really hope you enjoyed this Holiday Gift Guide blog post, and please follow me on Instagram.
SHOP MY HOLIDAY GIFT GUIDE