Hello everyone. Hope you've had a great week, I sure did. For this Los Angeles bloggers outfit & ride I got to enjoy a 2017 Lexus GS 300 F Sport; and I tell you it was a grand experience. This vehicle – input southern accent, was smooth, sporty, luxurious and had cooling seats. Yeah right, you say, cooling seats in February in California? What? Yes, we've had weird weather in Southern California, and when those heat waves hit you, there's nothing better for a fashion blogger than to get to his, or her, next event with a dry back. You guys know what I mean!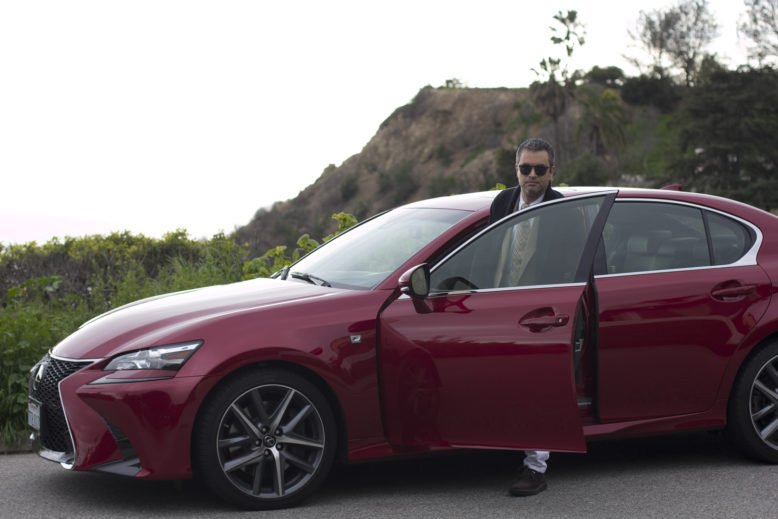 Here's some car porn photos for your enjoyment. If you're into cars, you'll appreciate the clean design, and awesome wheels put together by the Lexus design team. And the interior is sporty, yet oh so comfortable, leather all over, techies will love all the gadgets, satellite radio, navigation, back up rear view camera, front and back parking sensors, and more.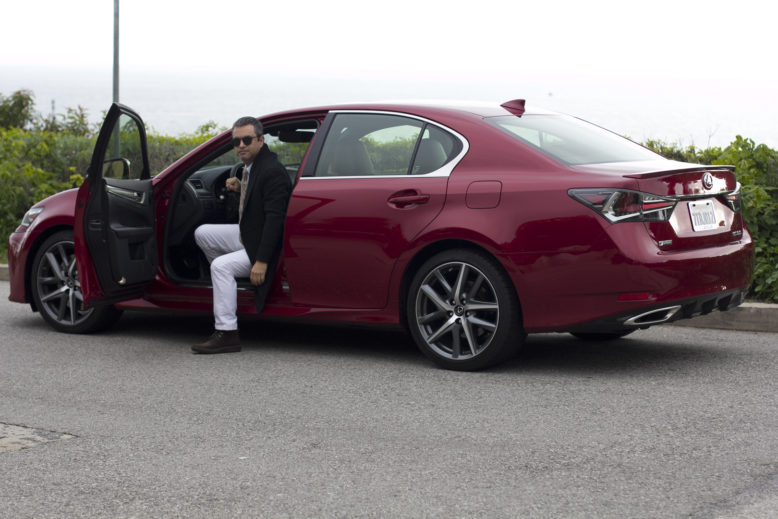 Getting in and out of this beauty is hassle free for me, even when wearing a long coat. Rossana and I, got to take this GS F Sport all over LA. Getting to our destinations almost felt like the thrill was over as we didn't want to get out of this Lexus. I've owned high end cars over the years, and I tell you, none of them got even close to the stereo system in this Lexus GS F Sport. You know when you want to crank up a bit (yeah, just a tiny bit – happy face with big wide smile) your favorite song, and the sound of these speakers surround and caress your whole body. Heavenly!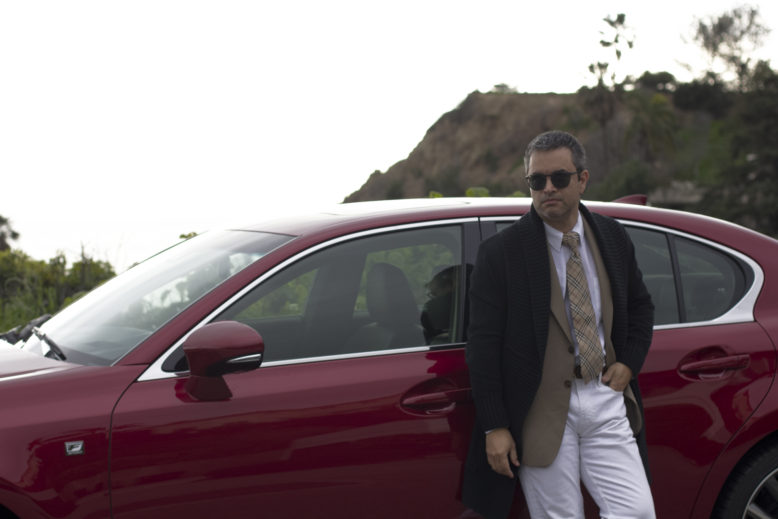 On to my Los Angeles bloggers outfit & ride for this day. Yeah, almost forgot just by looking back at these photos of the Lexus GS Sport. This day was in between storms. It was a grey overcast sky, and I wanted to wear something that brought a bit of color to the outfit.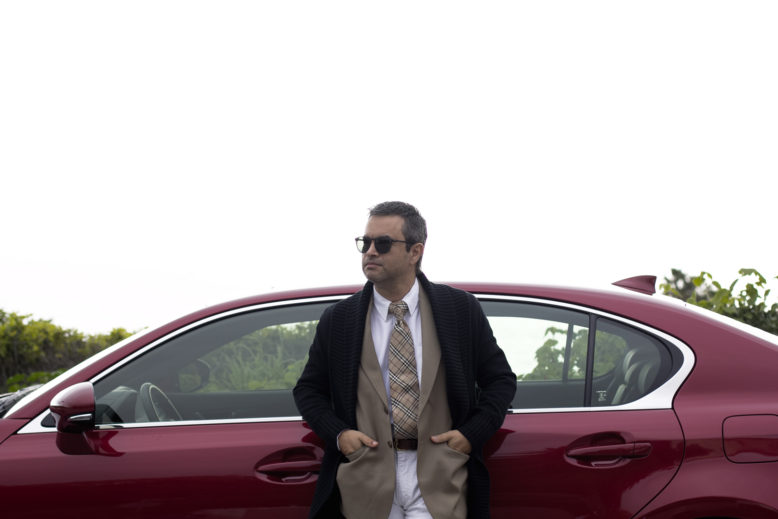 I wanted to go with a Ralph Lauren jacket, and matched it with one of my favorite Burberry neckties. Put on a white Nordstrom dress shirt, and matched it with white Levi's 511 jeans and brown Ferragamo belt. Then finished the look with brown suede leather Chucka boots, colorful socks, black overcoat, and black Raen sunglasses.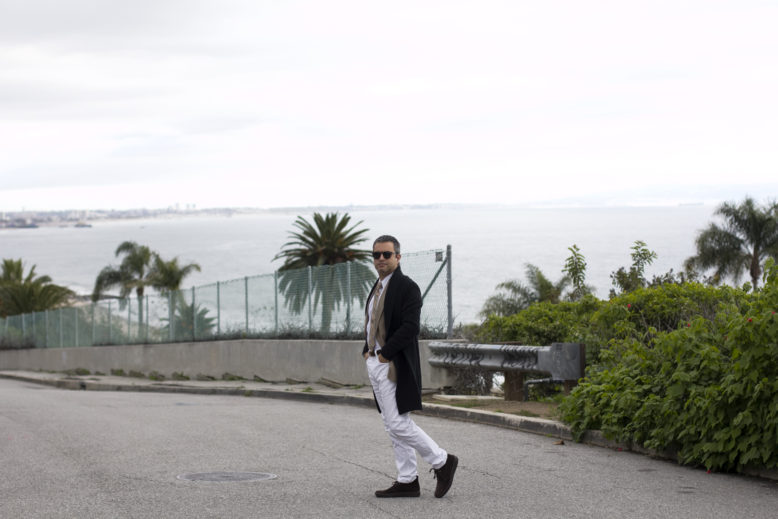 Awesome view of the Pacific ocean. I'm lucky to have views like these every single day. And having photo shoots here are a blast.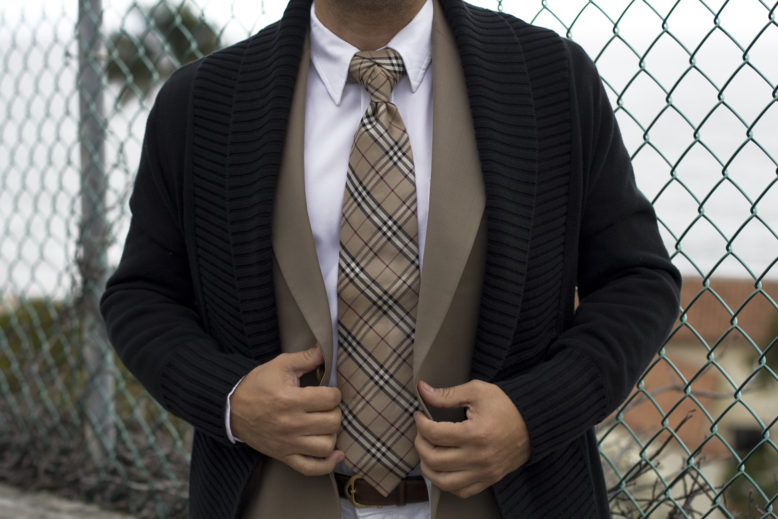 Details of the outfit. What do you usually wear with a plaid tie? I go either with a plain shirt, or go all out with a striped shirt. No in betweens. Does this make me a Los Angeles fashion bloggers male role model? Just be you, boo!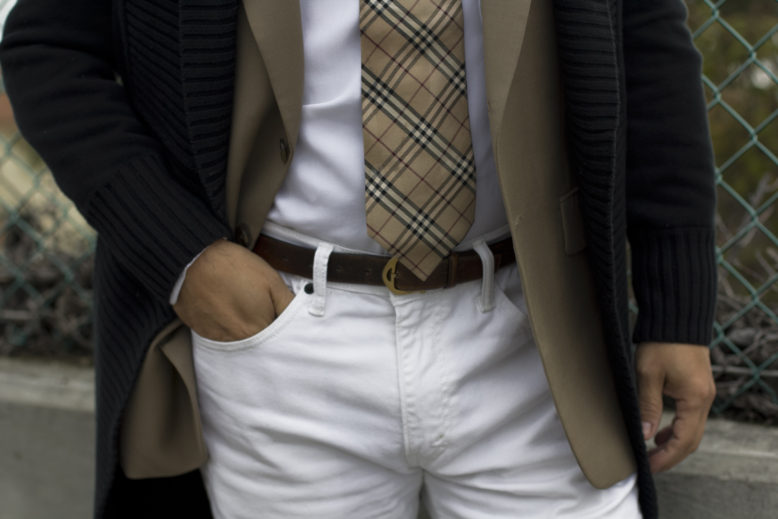 I must start featuring my Ferragamo belt more often. The vintage look of the buckle is my favorite.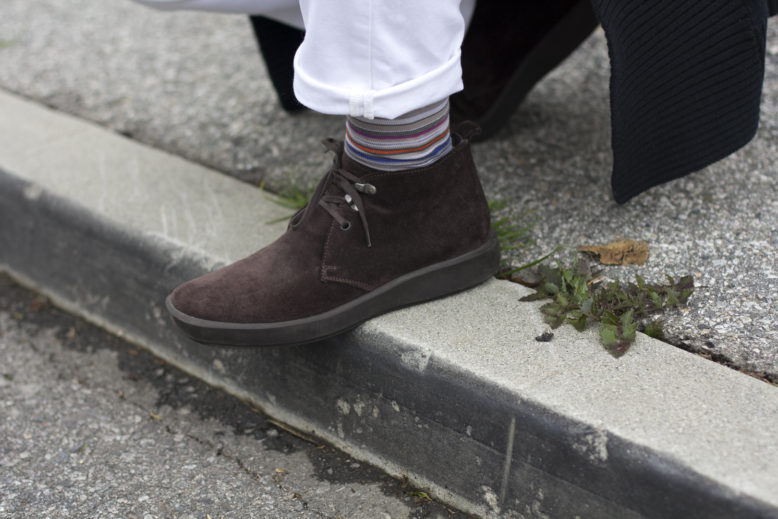 And, of course no man is completely dressed until he's wearing some fine and colorful socks. What I like about this outfit, is that you don't notice the socks, until I take a seat or bend down.
As always, get inspired and let's see how you feel about my Los Angeles bloggers outfit & ride post. Let me know in the comments below. Hope you've enjoyed this post, and please don't forget to follow me on Instagram.