Men, pamper yourself and take care of your skin now, because in the waning years of your youth it'll be too late. With that said, here are my 10 favorite men's beauty products to help you keep handsome and with glowing skin.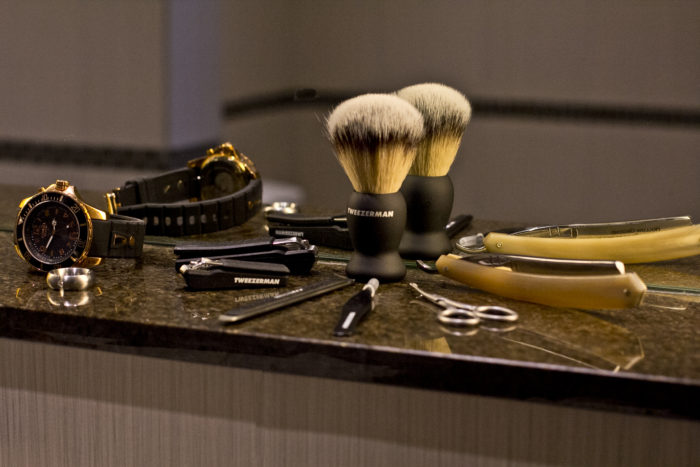 For me, Tweezerman products are among the best to keep your hands, brows and beard looking great. Starting with Tweezerman fingernail clippers, multi-use nail tool, ingrown hair splintertweeze, facial hair scissors and Badger shaving brush. Now, that's just for starters. Then, we go on to shaving. I'm one that goes from a clean shaved face to a stubble-hair face from time to time.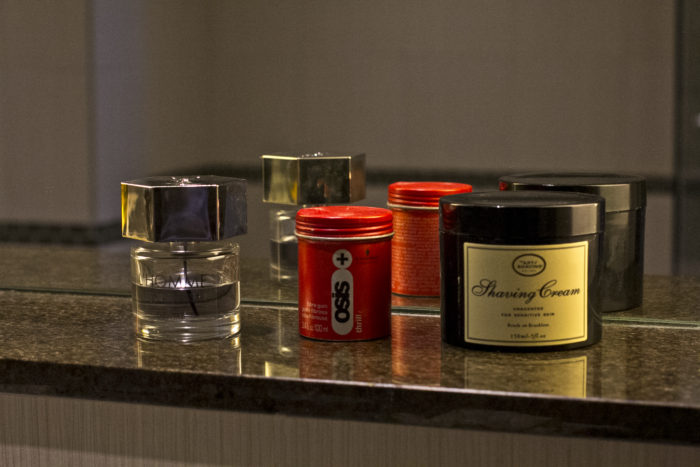 When shaving, I stick to sensitive skin creams whenever possible. Some of the best that I have used for years – and I got to replenish soon, is The Art of Shaving Unscented shaving cream and Elemis Ice-Cool foaming gel. I use Tweezerman 100% Badger hair brush to apply the shaving cream. One tip on having great lather is to soak the brush in very hot water for about a minute, and then apply the cream. Going back and forth between hot water dipping and applying more cream.
When I'm in a hurry and just want to quickly apply a lather, there is nothing better than the Elemis foaming gel. What I love about this gel is that it stays thick and wet on your face. Yeah, you know how much I dislike when the lather dries on your face? It makes shaving quite uncomfortable for me. Well, Elemis has some great product, and I can swear by it. Specially since I usually use a straight razor and it just glides cleanly across my face and just falls off the blade when rinsed with water.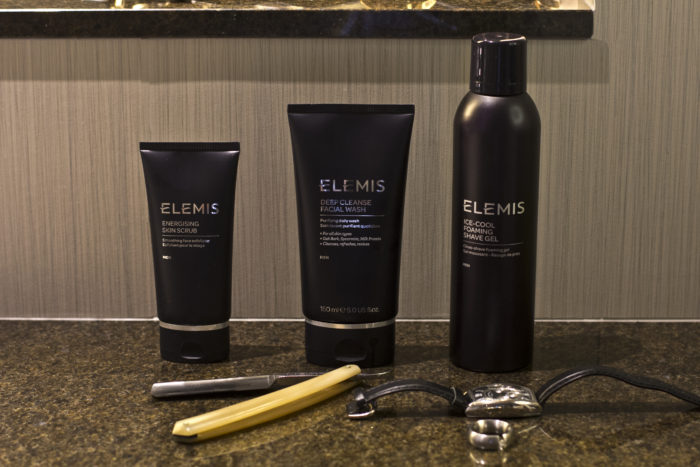 And, since I now mentioned the straight razor, I can not emphasize enough, how you can get a much closer shave with it, compared to a multi-blade razor. Not that multi-blade razors are bad, don't get me wrong, I also own a few of them, but I just prefer the pampered and gentleman-ship of using a straight razor when shaving. It's an art, and if your thinking of starting to shave with a straight razor – which I would highly recommend – make sure that you buy a quality straight razor that is shave ready. "Shave ready" you may ask? Yes! There are many that sell straight razors, from budget ones to a few hundred dollars. Believe you me, as with clothing, shoes, belts and sunglasses; quality and style matter. I always say, if you buy quality, you'll enjoy it for years to come. Back to "shave ready", just because you bought it from the store, it doesn't mean that it's sharpened for your face. That is why you must ask and make sure that the blade that you are buying says "shave ready". The difference when shaving, is like using an old multi-blade razor, compared to a brand new one. Yeah, remember all the cuts and razor burns from the old one? That is what you'll get if your straight  blade is not shave ready. Now, before each shave, I use a shaving strop. A strop is what you use to "replenish" the sharp edge on the straight razor. Also, a properly sharpened straight razor will give you a sharper shave compared to any multi-blade razor. That is my experience and I stick to it. Now continuing with my 10 favorite men's beauty products.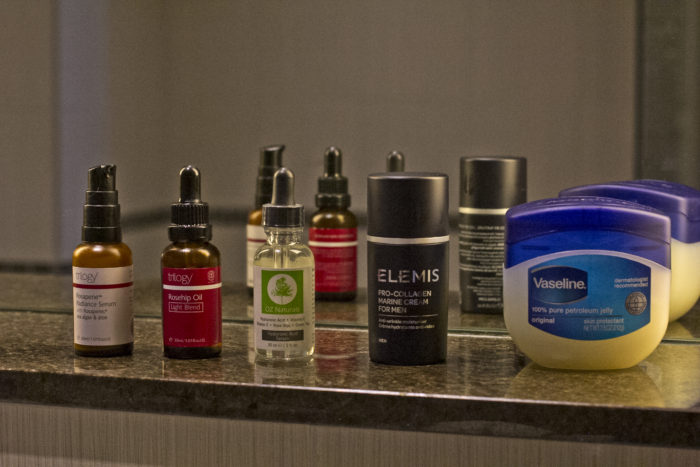 Now, when not shaving, I start my day with Elemis Deep Cleanse facial wash, and 2 or 3 times a week the Elemis Energizing skin scrub. I'll then finish my face ritual with applying either of the following: Elemis Pro-Collagen Marine cream, Trilogy Rosapene Radiance serum, Trilogy Rosehip oil light blend, OZ Naturals Hyaluronic Acid serum, and always Vaseline Original for the lips. I do have a few other great products for the face and neck, but those I use once a week and here I'm detailing the ones that I use daily. I'll post about the others in an upcoming post, so stay tuned.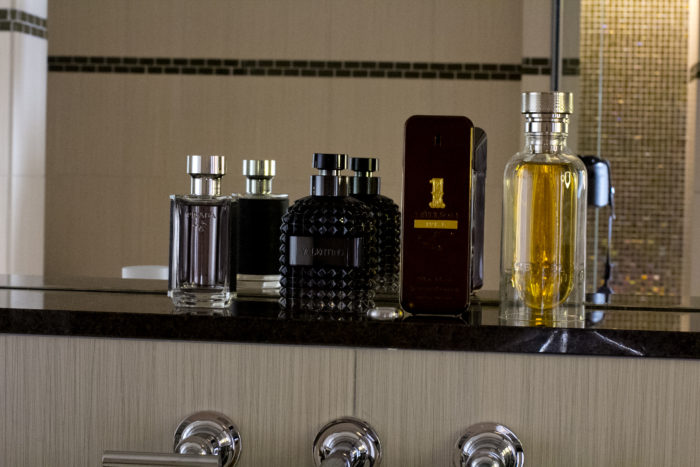 And, how can you finish your daily men's beauty treatment ritual without great cologne? Prada L'Homme, Valentino Uomo Intense, Paco Rabanne 1 Million Prive, Cartier L'Envol, and Dior Homme.
And for the hair, I'll usually stick with Schwarzkopf OSiS+ Thrill Texture Fiber Gum, or Hanz de Fuko products, with the hybridized wax being my favorite among them.
As always, get inspired and let me know what you think about my 10 favorite men's beauty products post. Hope you've enjoyed this beauty post, and please don't forget to follow me on Instagram.
SHOP MY 10 FAVORITE MEN'S BEAUTY PRODUCTS