The Coachella Valley Music and Arts Festival (commonly referred to as Coachella or Coachella Festival) is an annual music and arts festival held since 1999. OK, now that that's been stipulated, let's get on to the gritty part that you came here for – a guy's version on men's fashion for Coachella. But first, some eye-candy from the Victoria's Secret House in Indio.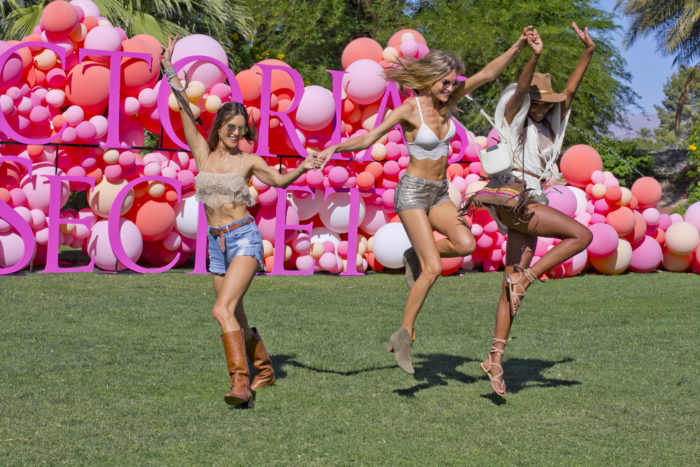 Of course, what is a Coachella trip without the obligatory wall art outfit? I got my cup of coffee, with my H2 Rose water at Carrera Cafe.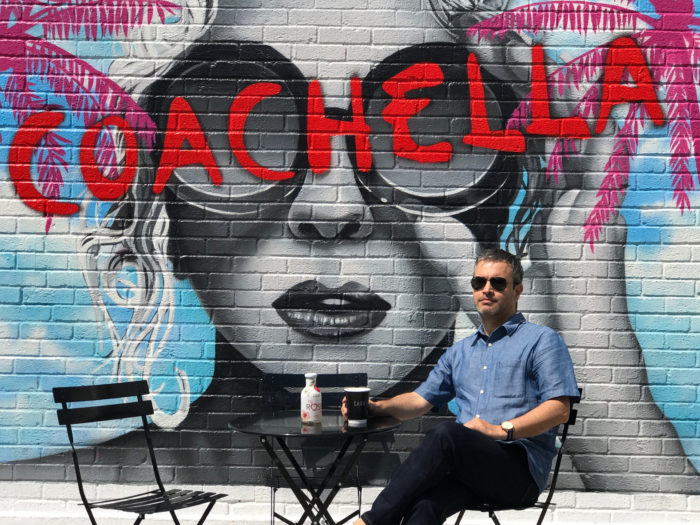 While the trip to the desert was full of festival goers, we did make it there rather quickly. Under 5 hours for a regular 2 hour trip. Hey, having fun isn't always easy. Well, we arrived at one of our first events, the American Express Platinum house at the Parker Palm Springs.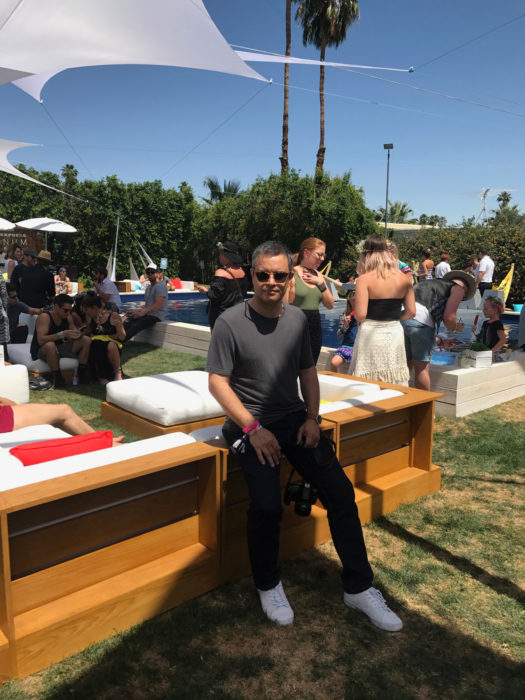 Here, I'm taking some time off from the Victoria's Secret models, and guess who photo-bombs my shot! Dude, it's Marshmello and his posse of security guards. Hey, I ain't no Kardashian, but I'd love to take a pic with you anytime, anywhere; you rule bro!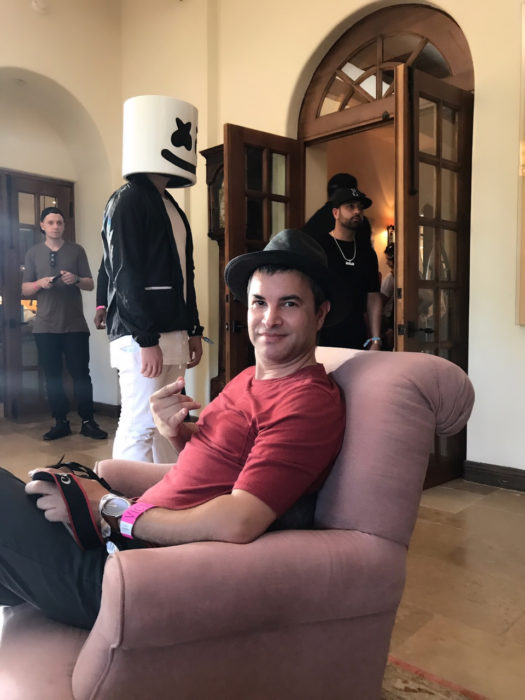 While going to many great events, we kept coming back to the Amex Platinum house. I got to know the puppies really well and even took them out for a walk, balloons and all.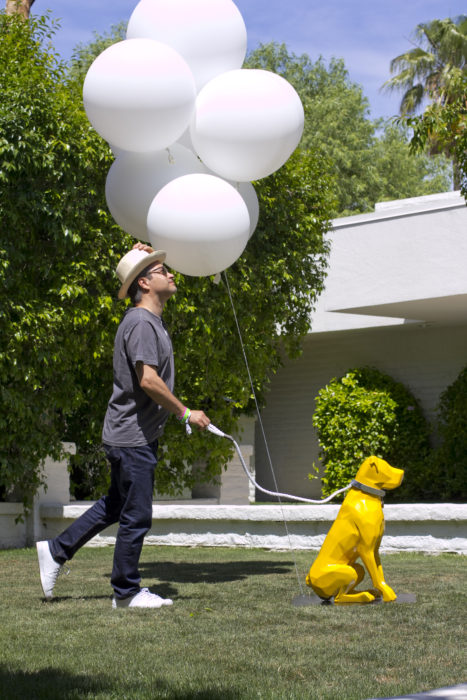 And on Sunday, back to the Parker Palm Springs. This place is so Instagramable. This made my Coachella a guy's version on men's fashion shots so much better. Sometimes a locale will make your outfit stand out.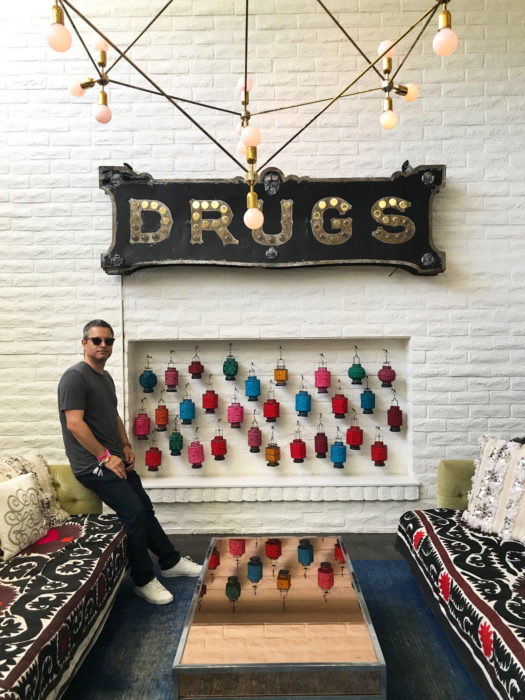 The HomeAway Oasis at the Lucky Brand Lounge Ingleside Inn was truly cool. Massages and all. Just what a party goer needs while taking on 11 events in one day!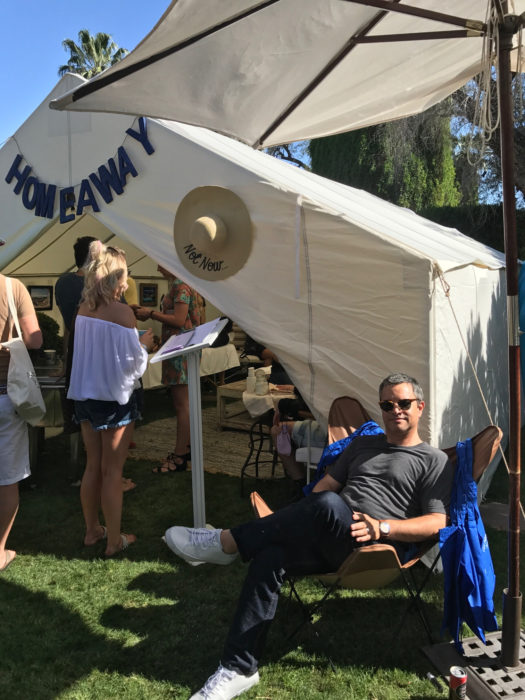 And then back to the Amex Platinum house with Rossana Vanoni. A quick break from the sun. I liked wearing jeans, sneakers and tees throughout the weekend. Hey, you can dress comfortably and still be on point. Just be you!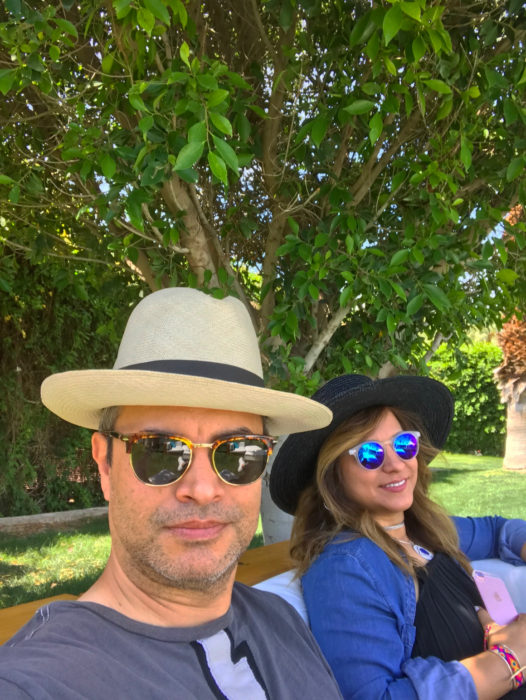 Of course, one day at the Victoria's Secret house is not enough, so we went back on Sunday and enjoyed some awesome Van Leeuwen ice cream.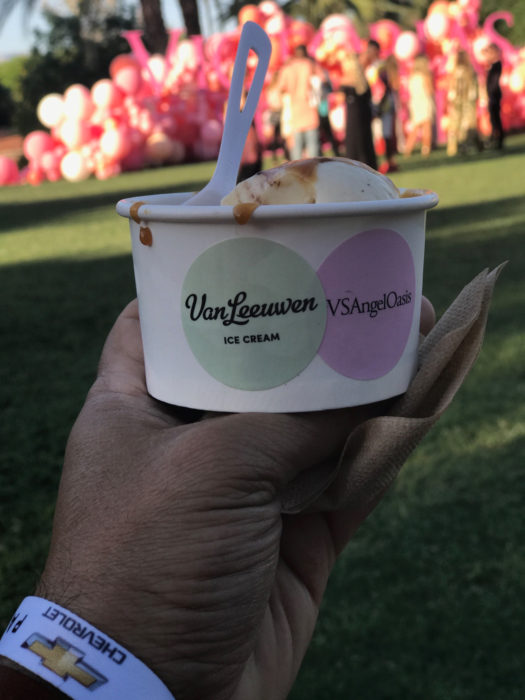 We kept hydrated throughout the weekend with H2 Rose and Peach water. Believe you me, when in festivals do keep hydrated. It keeps you cool, lets you have more fun and your skin will thank you.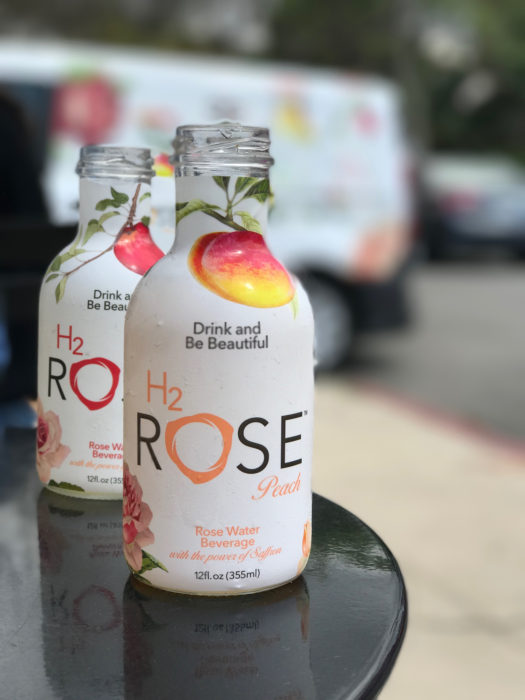 This is the baby Mercedes Benz that took us to and from Coachella. A C-300 that rides in style. I've been drive-testing many cars this year, and the Mercedes Benz is at the top of my list. Comfortable, luxurious, agile and all-around a great car for city and road trips.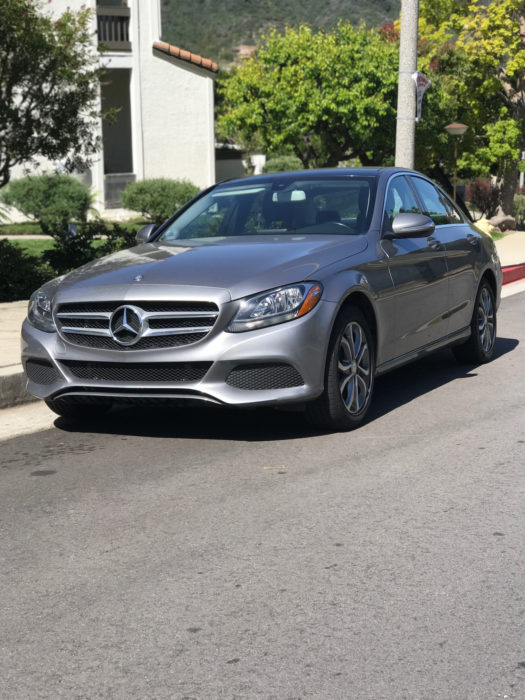 And no trip to Coachella can end without a pictorial of the surroundings. Here's Rossana saying thank you Coachella for having us and treating us to a great time.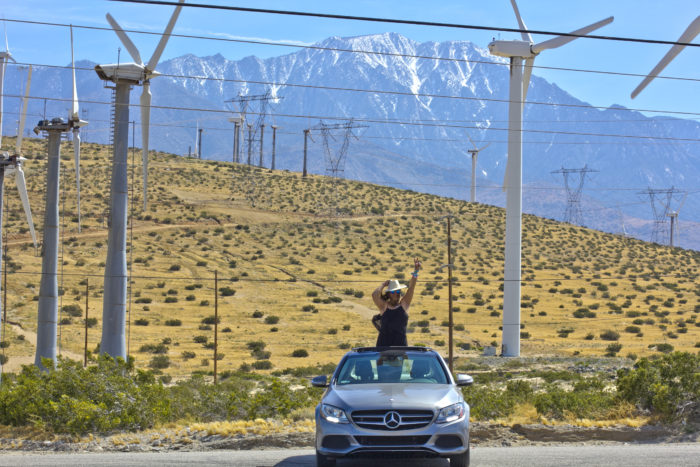 As always, get inspired and let's see how you feel about my Coachella a guy's version on men's fashion post. Let me know in the comments below. Hope you've enjoyed this post, and please don't forget to follow me on Instagram.
SHOP MY LOOKS