We've all had to make quick trips for business or pleasure, whether it's an overnight or a weekend trip you can make the most of your style if you plan ahead. About a week ago I had the pleasure to be invited along with @RossanaVanoni to the grand opening of Pendry San Diego. I was going to drive down from LA on a 2016 Jeep Patriot. So, for this outfit I decided on a rugged look for a road trip. I started off with an almost all Duluth Trading Co., outfit. Of course, the statement piece for me were the work boots laced up in a zipper style.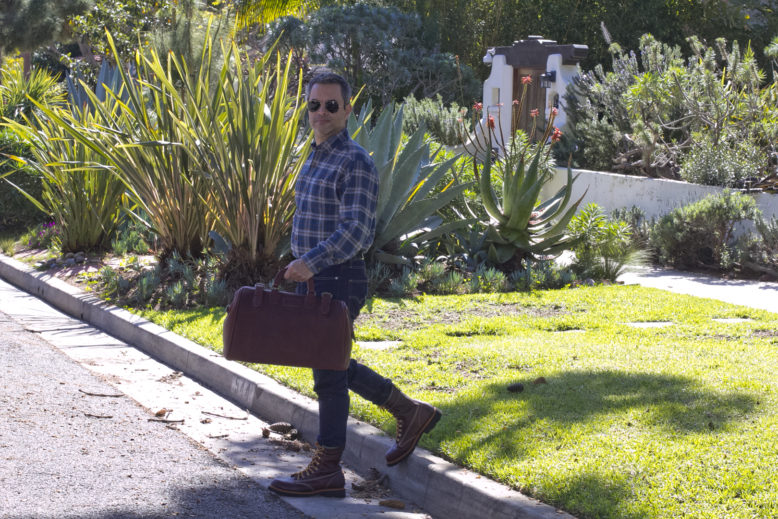 Beautiful welcoming lobby and the bar is just a turn away. You can access all of the hotels great restaurants and bars from within. And the restaurants all have views to the outside, as they are located at each of the corners of the hotel. Great design thought. And did I also mention that this hotel thought about us bloggers? Yes, they did! All of their floors (except for the rug on the hallways, in my opinion) and walls make great backgrounds to whatever you are shooting.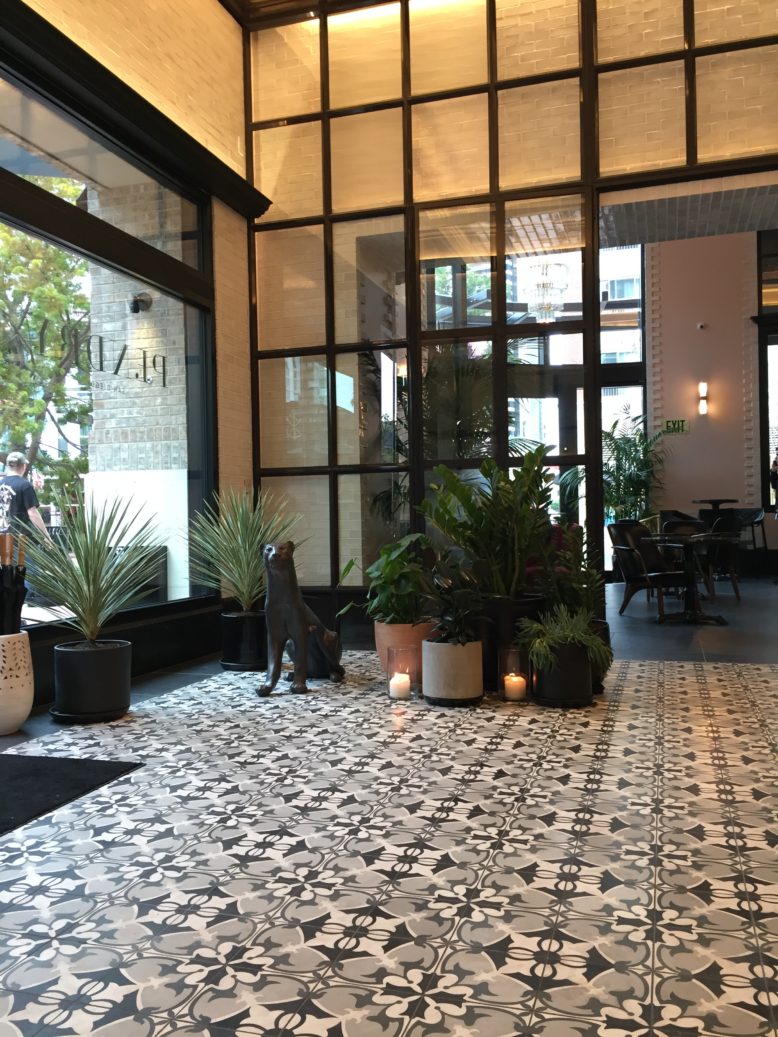 I put together a Duluth Trading Co's blue jay plaid shirt, 125-s 8″ work boots, punch-in punch-out watch, and Awol bag to carry the rest of my outfits for the weekend, and styled it with Levi's 511 jeans, Schedoni belt and Ray Ban aviator sunglasses. Now I know why lumberjacks like to wear these types of outfits. They are great looking, stylish and very comfortable.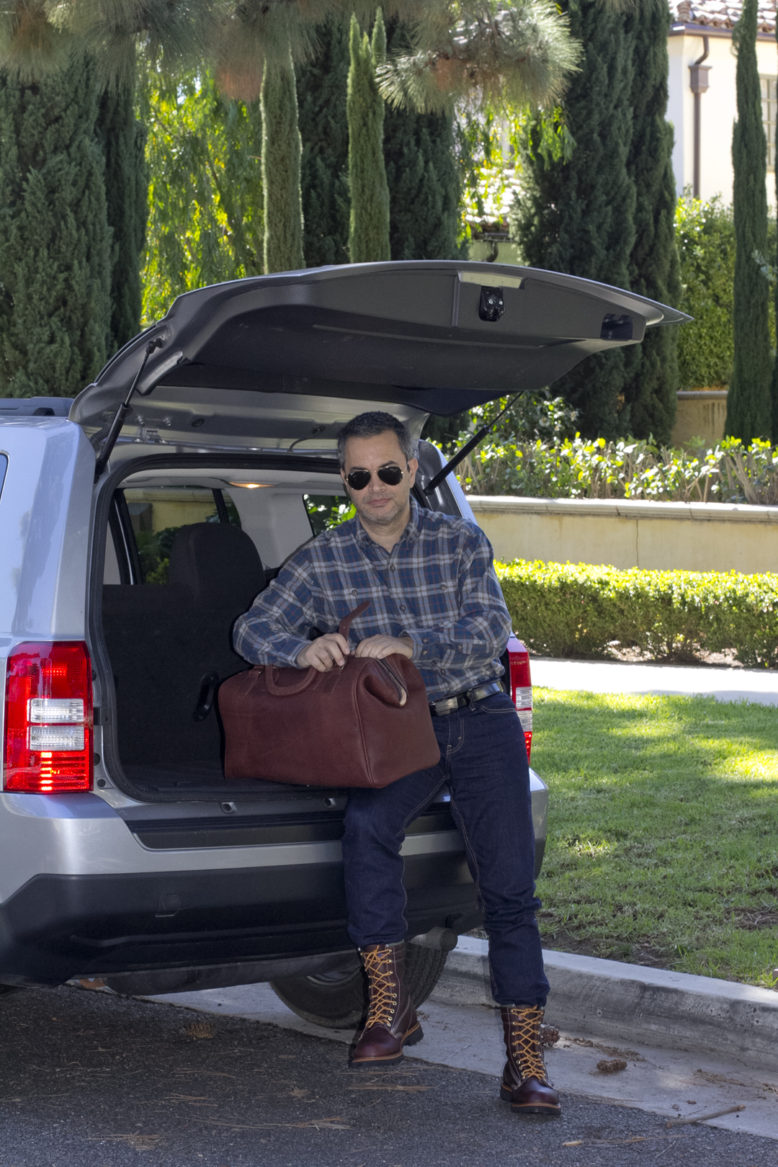 Here's a closer look of Duluth Trading Co's Awol bag and 125-S 8″ work boots. When ever I wear boots, I like to style the laces like I do my ties with an awesome style. Why you may ask? Easy, because the lace pattern or the knot also make a statement with my outfit. My favorite tie knot is the Eldredge, but I give it a small twist to make it my own. Check it out here.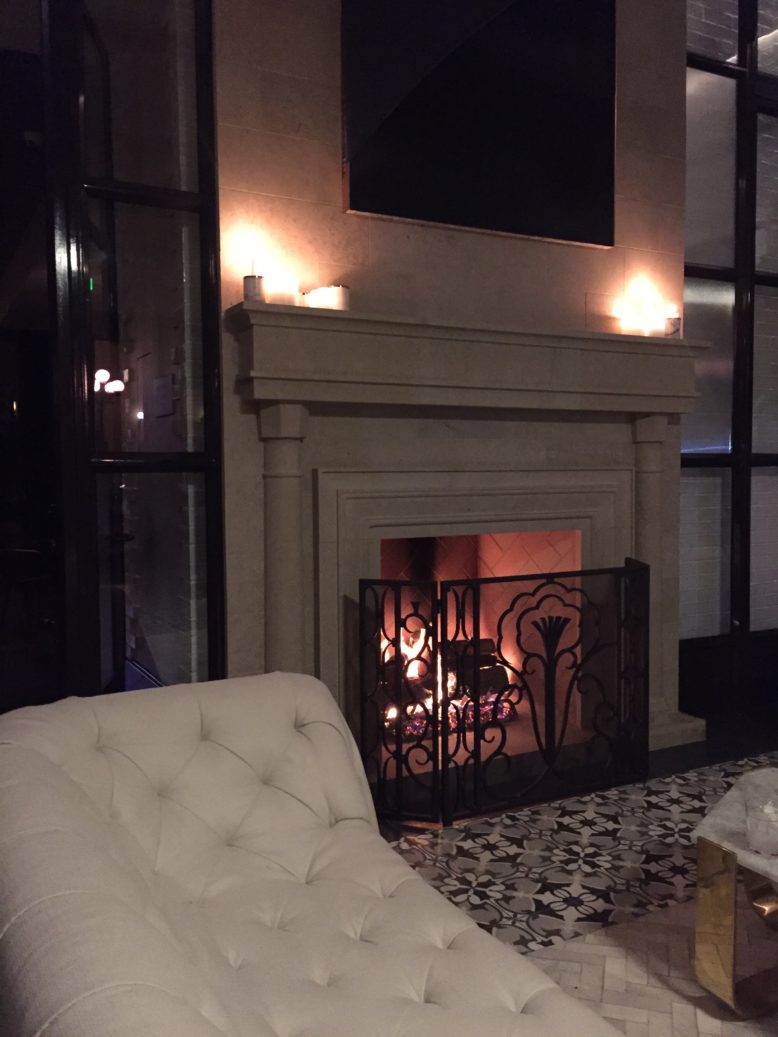 Just remembering the warmth of the fireplace at the Pendry makes me wanna go back. I tell you, this hotel has a great vibe to it and it's close to everything you want or need in San Diego's Gaslamp District.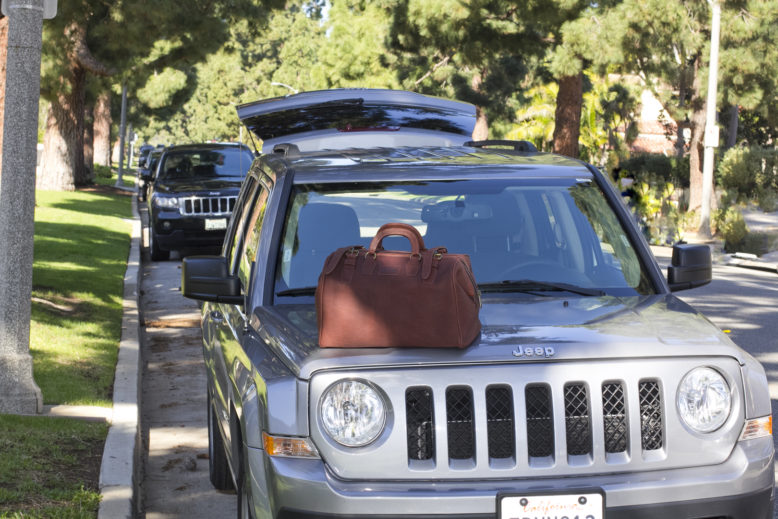 I love how this weekender bag looks. It's got a wide doctor's opening so that you can stash or pull-out your belongings quickly. The handles are wide, and conform to your grip easily. This bag goes well with most any stylish look and it just fits like hand in glove with my rugged look for a road trip outfit.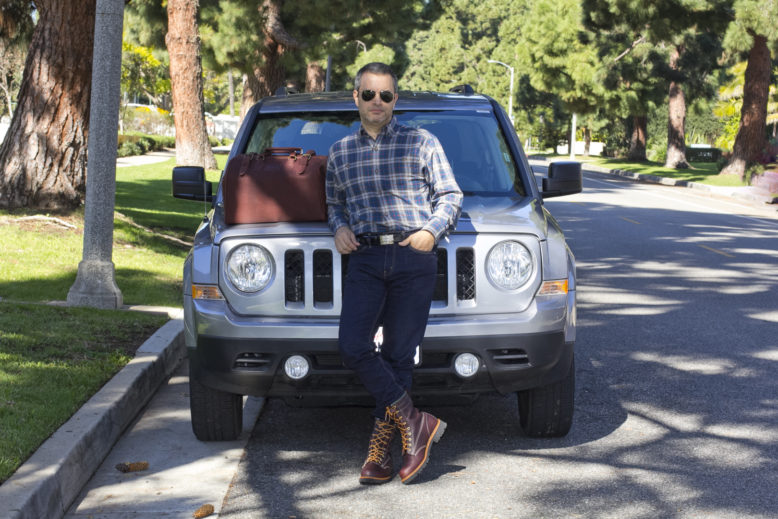 I've been wearing this boots at least weekly since I got them. I've even been standing in line for almost 2 hours at an event and my feet didn't even feel it, but that's another story for another day…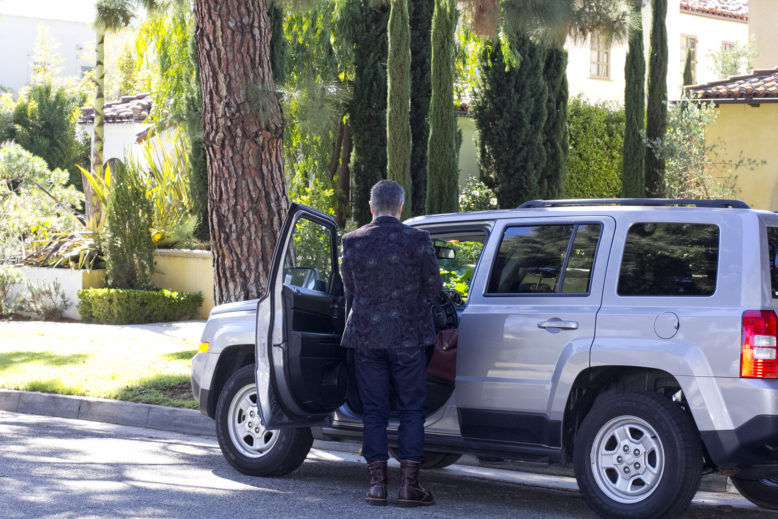 Oh, almost forgot. I also threw on my paisley coat on. You know how I like to mix patterns and fabrics. Hey, that's just me. And below, one final look before I get inside this rugged looking Jeep Patriot that goes well with my rugged look for a road trip.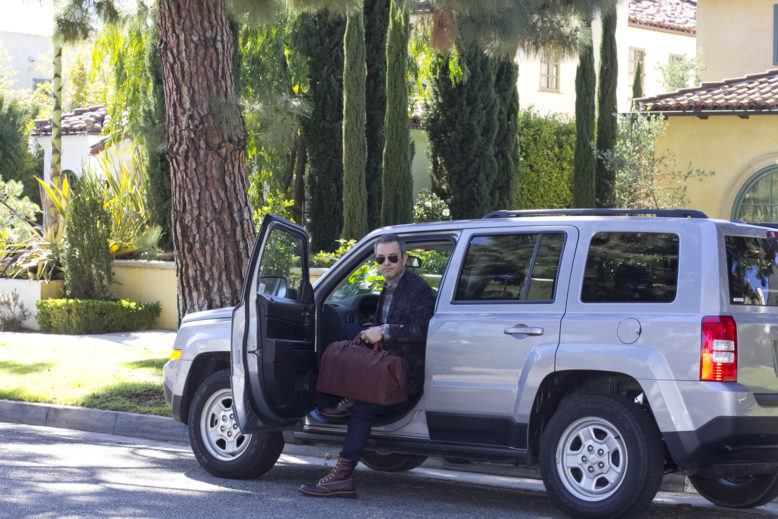 And no visit to the Pendry San Diego can end without a shot of the nearby Gaslamp Quarter night shot. It's only about 2 blocks away.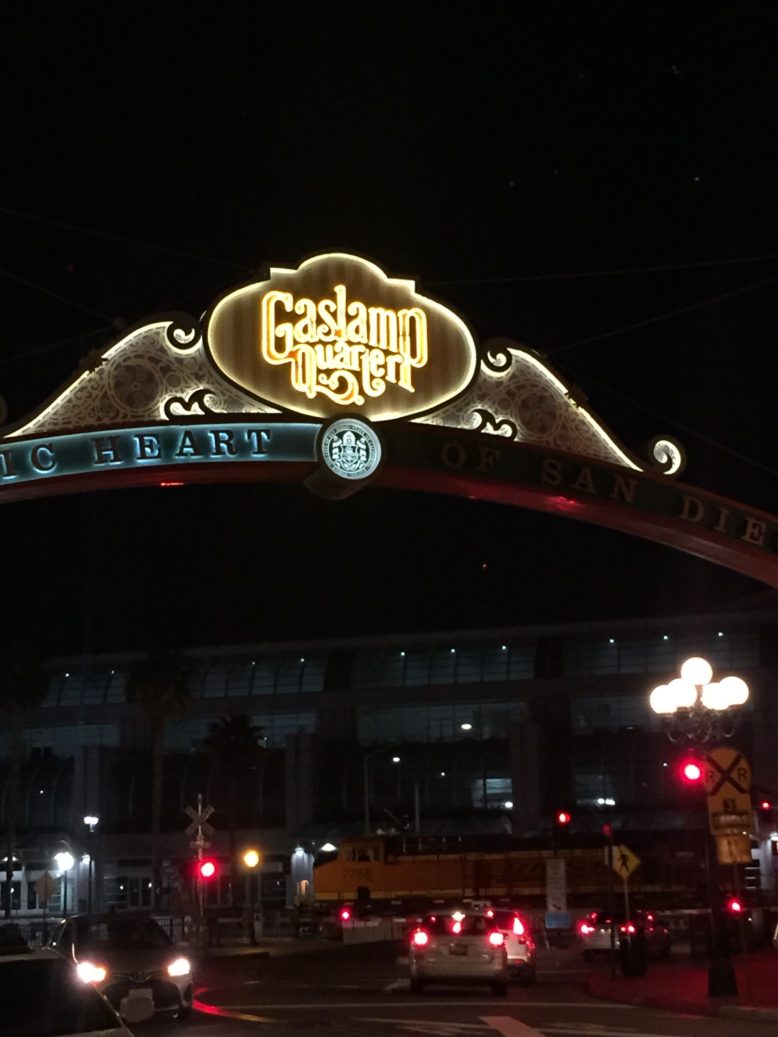 As always, get inspired and let's see how you'd do a rugged look for a road trip outfit. Let me know in the comments below. Hope you've enjoyed this outfit post, and please don't forget to follow me on Instagram.