Hello guys! I'm happy to report that I got to preview the Wrangler Jeans 70th Anniversary Collection, and also scored me some awesome pieces. What's great about this Wrangler jeans collection is that it had us Los Angeles men in mind. Great tees with vintage colors and the jeans give and take in all the right places. So, let's get this Wrangler jeans for Los Angeles men blog post started…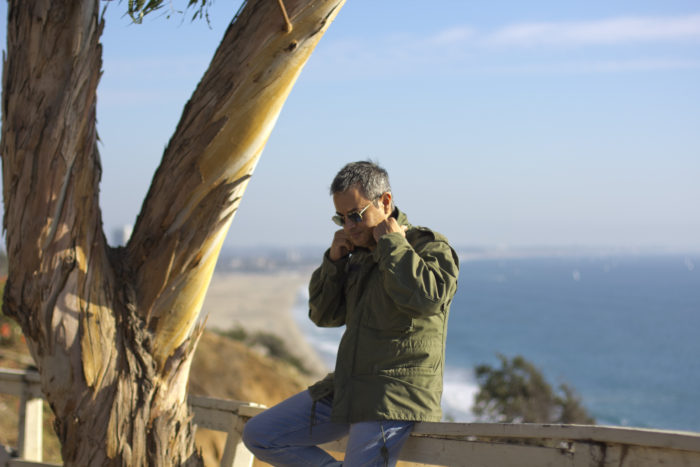 OK, so for this photo shoot, I went to one of my favorite places in Los Angeles; Pacific Palisades. Yep, I live here, and it's right around the coast, with some of the greatest views you can imagine. Rossana, does not usually like to shoot here, because of the wind. I still don't get women and their beautiful hair flowing in the wind as being bad, but hey, that's what they say. Today, was nice, temperature in the low 70s, just like Wrangler's new collection. I styled Wrangler's logo tee and men's denim washed jeans with my military green jacket, white sneakers, and Ray Ban sunglasses.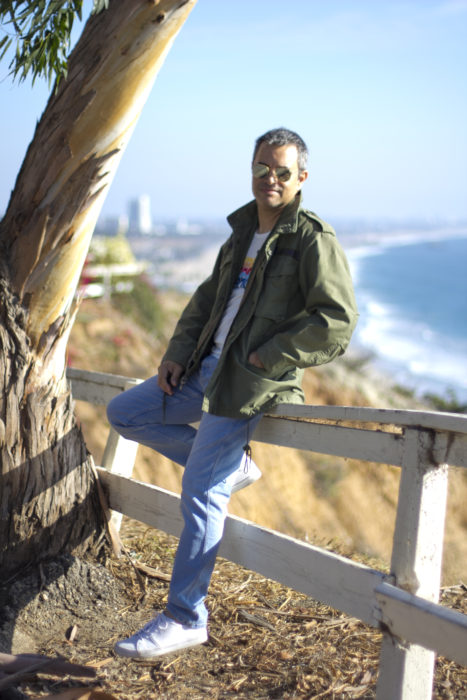 It's a simple look, yet, you can take it up with a dinner jacket, or down with a hoodie, and change the shoes accordingly. I mean, it doesn't get any better as Wrangler jeans had us Los Angeles men in their sight. It's also a great outfit to travel, this jacket will take loads of cargo with its big deep pockets, and you won't loose anything. So, for your next flight upgrade your wardrobe, like you upgrade your flight, such as on KLM Royal Dutch airline flight upgrader. You'll be delighted by the new pieces.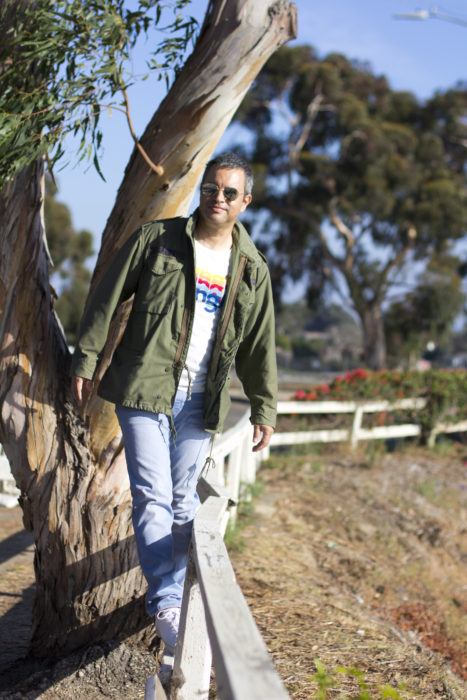 Want the look? Just click on the links below and add Wrangler to your growing style. You can't ever have too many denim pieces, or tees, or shoes, or well? You know what I mean! I really hope you enjoyed this Wrangler jeans blog post, and please follow me on Instagram.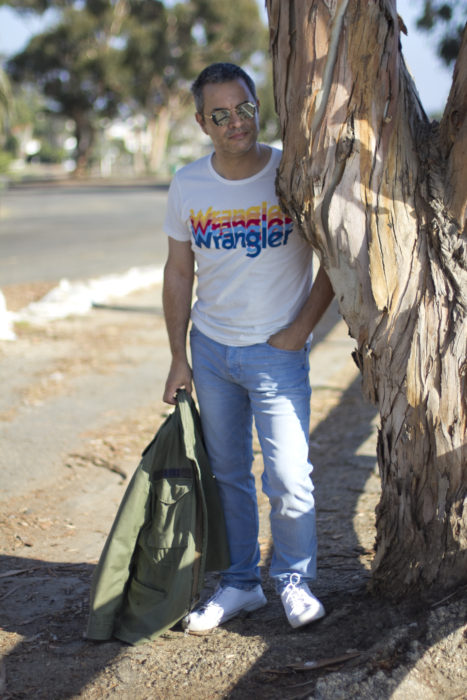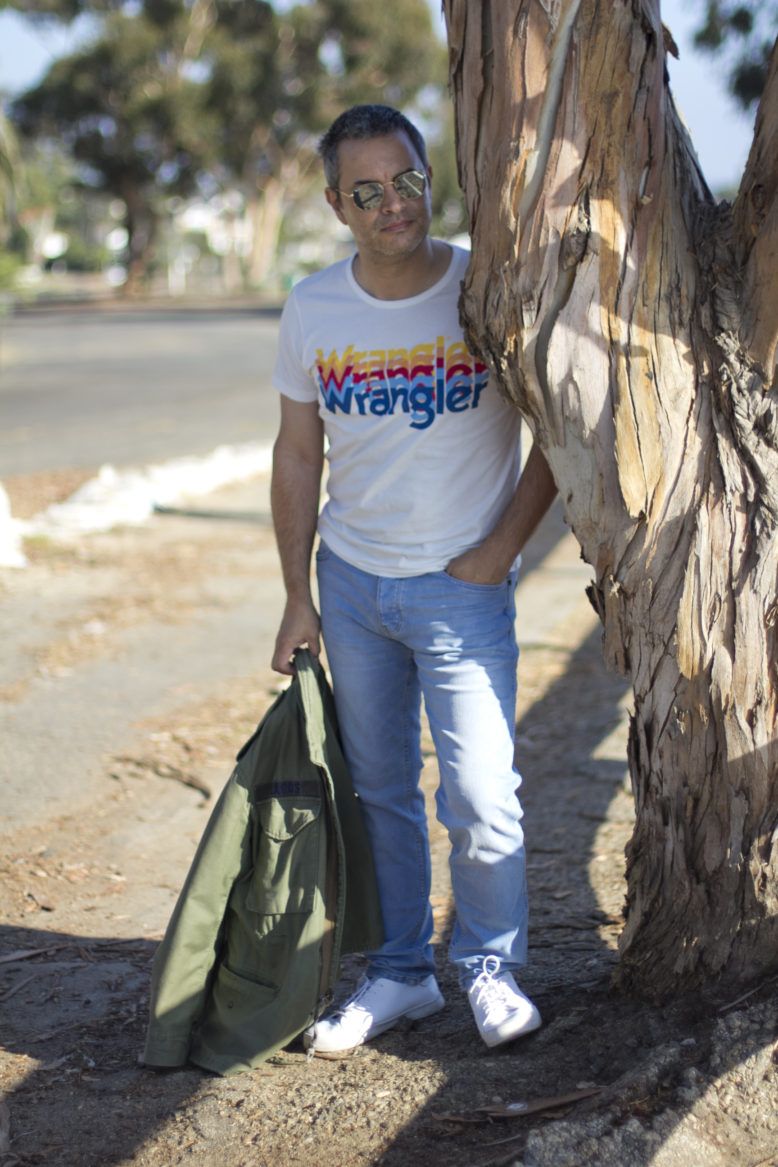 SHOP MY LOOK