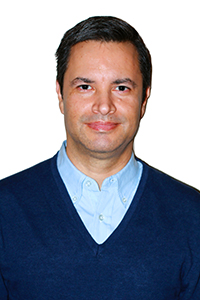 Douglas Lagos – Real Estate Agent for Pacific Palisades, Santa Monica & Brentwood Neighborhood Area Homes.
Helping Buyers Meet Sellers In Real Estate.
If you, or someone you know, is looking to buy or sell, I'd welcome the opportunity to offer my services.
Douglas is a Palisades resident since 2007 and Realtor® with Coldwell Banker Residential Brokerage – Brentwood, #1 broker in Southern California for Luxury Home Sales, and a Premier Office in real estate residential sales for 2012.
Douglas has over 10 years experience buying and selling real estate, and over 19 years in marketing experience. He understands and listens carefully to questions and concerns that first time buyers and sellers may have. Douglas works closely with clients guiding them, step-by-step through the buying & selling process, to avoid any obstacles along the way, and make your experience a pleasant and fruitful one.
Non-Disclosure Agreements are welcomed, for clients that require such an option in Los Angeles and nearby residential areas. Coldwell Banker is known for it's privacy ethics.
Real Estate Agent
Douglas is a Realtor that represents buyers and sellers, including sellers of luxury estates, single family homes, condos, townhomes, residential leasing, investment, and vacation rental properties.
See what I offer to Buyers and Sellers here.





Experience:
Real Estate Agent For Pacific Palisades & Los Angeles Westside realtor
Douglas Lagos, Realtor, specializes in Los Angeles' Westside Real Estate Homes: Malibu, Santa Monica, Brentwood, Venice, Bel Air, Westwood neighborhoods, Culver City, Palms, Marina Del Rey, Mar Vista, Palms, Playa Del Rey, Playa Vista, Westchester, Ocean Park and Sunset Park neighborhoods, West Los Angeles, and El Segundo houses for sale.
More links to information about Palisades
Palisades Schools, Palisades Area Neighborhoods, Temescal Gateway Park/Temescal Hiking Trails,
Local Expertise
I'm a local Realtor at Coldwell Banker Residential – Brentwood office, with many years of experience in Pacific Palisades and the Westside. My professional marketing and design team, and staging consultant can help you, quickly, sell your home. And, if you are a buyer, I am your best resource when buying a luxury or starter home in the area.
I'd welcome the opportunity to assist you in your real estate home needs. Please do not hesitate in contacting me.